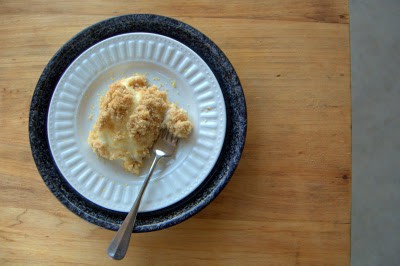 Lemon, lemon, LEMON!!
I have a thing for anything lemon and when I saw this recipe for a Lemon Crumb dessert, I really wanted to try it.
But it's made with Saltines.
And that's a little bizarre to me. I'm not gonna lie.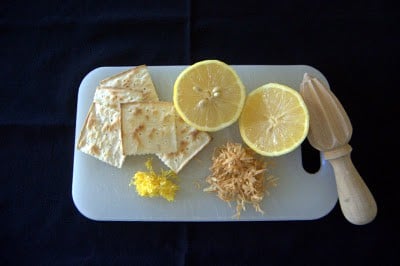 Adapted from About.com Southern Food.
Lemon Crisp – serves 6-8
6 tablespoons butter
3/4 cup packed light brown sugar
1 cup sifted flour (SIFT before measuring, because it WILL make a difference in the amount)
1/2 teaspoon baking soda
3/4 teaspoon salt, divided
1/2 cup unsweetened shredded coconut
3/4 cup saltine crackers (about 18 crackers), finely crushed
3/4 cup granulated sugar
2 tablespoons cornstarch
1 cup hot water
2 egg yolks, beaten
1/2 teaspoon lemon zest
1/2 cup freshly squeezed lemon juice (about 4 lemons)
8 oz. cream cheese, softened
Preheat oven to 350 degrees F.
Prepare a 8 X 8-inch square baking dish by spraying it with cooking spray.
In a mixing bowl, fitted with a paddle attachment, cream butter and brown sugar.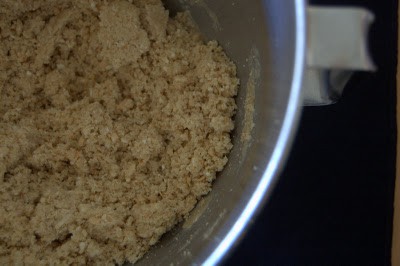 Toast coconut in the 350 F degree oven by spreading it on a cookie sheet and baking it for 4-5 minutes. Watch it carefully, it may (haha, no, it WILL) burn if left in too long.
In a medium bowl, combine flour, baking soda, 1/2 teaspoon salt, toasted coconut.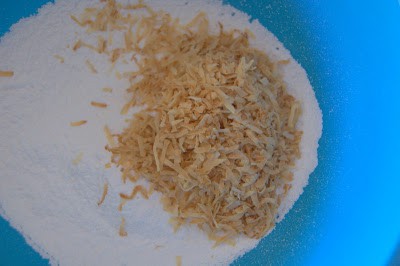 Add cracker crumbs.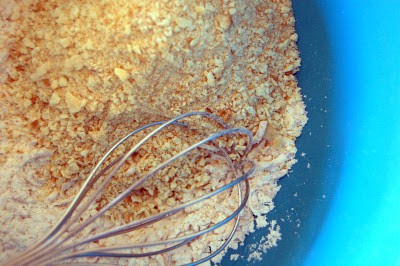 Add flour mixture to creamed butter until thoroughly combined.
Press half of the crumb mixture into the prepared baking dish and bake for 10 minutes.
In a small saucepan, over medium heat, combine granulated sugar, remaining 1/4 teaspoon salt.
Stir in water.
Continue cooking while stirring constantly until mixture becomes thick and bubbly. Boil for about 2 minutes.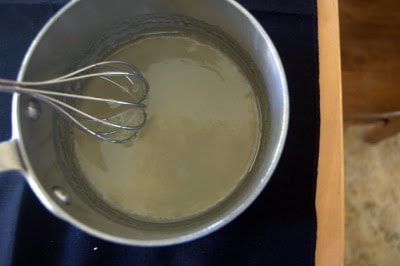 Remove from heat and stir a small amount into the beaten egg yolks.
Gradually add the egg yolk mixture into the saucepan, stirring constantly.
Gradually add the lemon zest and lemon juice.
Place cream cheese in a mixing bowl, and with a wire whisk attachment, beat to soften.
You can see I didn't do that and consequently things were sloshing around, so I strongly suggest softening it first.
Gradually add the lemon mixture to the cream cheese and beat until smooth.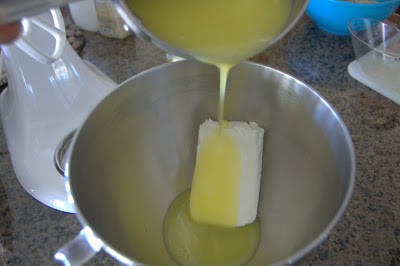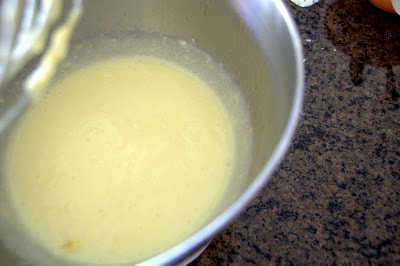 Pour over the baked crumb base.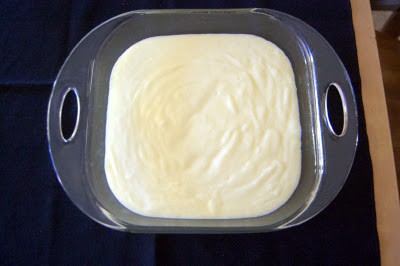 Evenly distribute remaining crumbs on the top.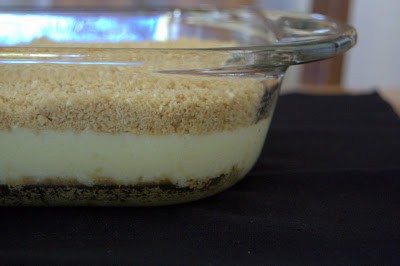 Bake for 30 minutes, until crumbs are lightly golden.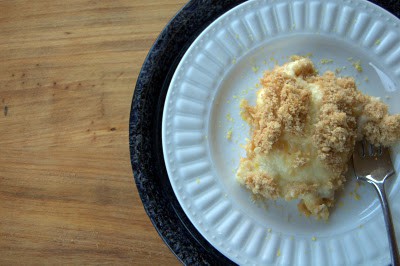 I rate everything I bake on a scale of 1-4 with 4 being the best and this Lemon Crisp earned 3 rolling pins.
It is very sweet and tart.
I served it with whipped cream on top and that balanced it out quite nicely.
It is something different.
I've never had a crisp made with lemon before, so it kind of threw me for a loop.
I guess I've just got cobblers and crisps made with fruit cemented into my head.
I give you BIG baking hugs and muffins!!