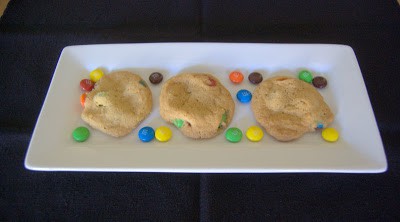 Still using the toaster oven. I'll let you know what source I am using everyday until I get my main oven up and running.
I was talking to my eldest daughter today while these were baking and we couldn't believe I had never made these.
I find that very bizarre.
In my almost 20 years of having kids, I have never baked my family cookies with M & M's in them?
That is just so hard to believe.
I found this on Anna's blog, Cookie Madness.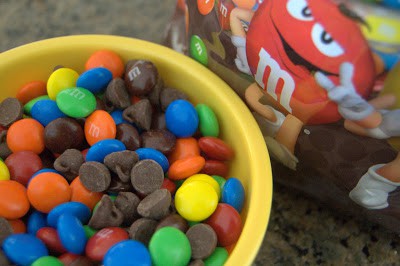 M & M Cookies – makes about 58
1/2 cup (1 stick) butter,
1/2 cup shortening
3/4 cup granulated sugar
1/2 cup packed light brown sugar
1 1/2 teaspoons vanilla extract
1 egg
1 3/4 cups flour
3/4 teaspoon salt
1 teaspoon baking soda
3/4 cups plain M&Ms
1/3 cup semi-sweet chocolate chips
In an electric mixer fitted with the paddle attachment, cream butter and shortening until creamy.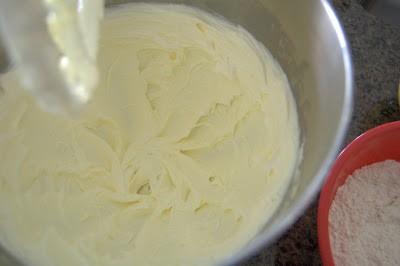 Add both sugars and beat on high for two minutes.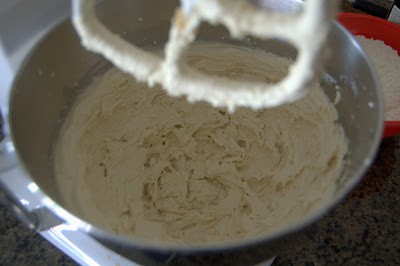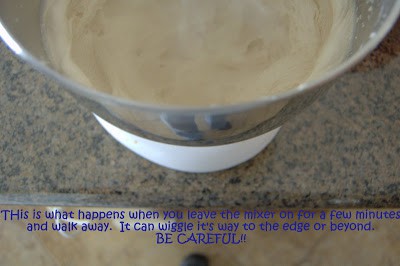 Scrape down the sides of the bowl.
Add the vanilla and egg.
Beat until light.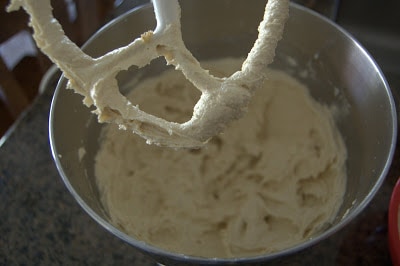 In a medium bowl, whisk together the flour, salt and baking soda.
Add to the butter mixture and beat until just combined.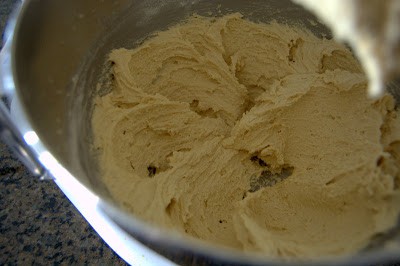 Stir in the M&Ms and chocolate chips.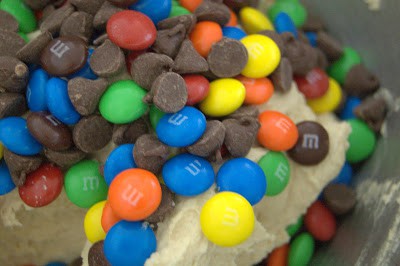 Chill batter for an hour.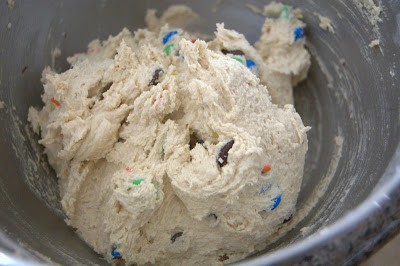 Prepare a cookie sheet by lining it with parchment paper.
Preheat oven to 350 degrees F.
Using rounded teaspoonfuls of dough, place onto prepared cookie sheets, about 2 inches apart.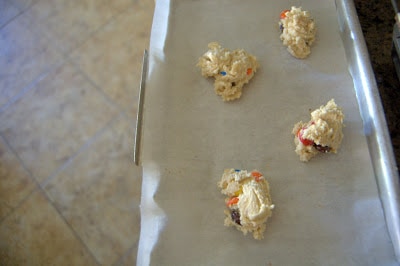 Bake for 12-14 minutes.
Allow to cool on cookie sheets for 2 minutes.
Transfer to wire rack to cool completely.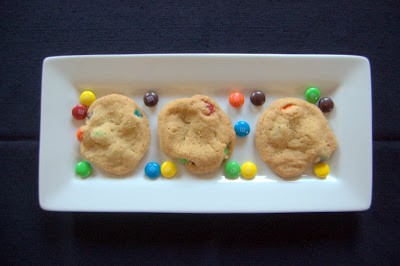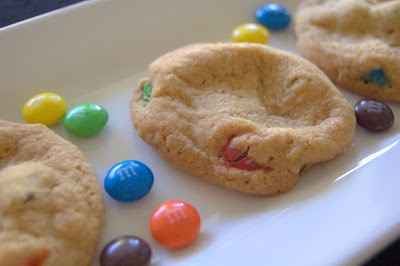 I rate everything I bake on a scale of 1-4 with 4 being the best and these M & M Cookies earned 3 rolling pins.
They were good as far as cookies go.
To be honest, they weren't the best cookies I've ever had, but they certainly weren't the worst.
I REALLY like dem purty colors.
They were almost the prettiest cookie I've ever seen though.
And besides, I LOVE a colorful post!
I give you all BIG baking hugs and muffins!!