I figure everyone still has a little bit of time before the big guy in the red suit arrives to start baking him some cookies.
So, in case anyone missed them, here's a review of the 12 Days of Cookies.
People have sent me e-mails and have told me in person how good certain cookies were, especially those Salted Caramel Thumbprints, so those would be a great addition to the list.
The 12 Days of Cookies


Day 1 – Chocolate Covered Cherry Thumbprints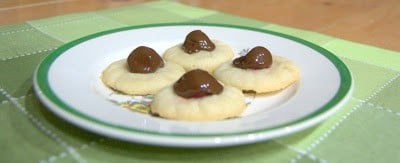 If Santa loves chocolate covered cherries, he's sure to love these with a glass of milk! They earned 3 1/2 rolling pins.
Day 2 – Chocolate Peppermint Shortbread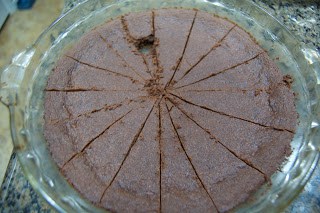 Unfortunately, these only earned 1 rolling pin due to baker's error. I used unsweetened instead of the recommended bittersweet chocolate. I suggest you follow Brenda's recipe and not mine.
Day 3 – Mexican Wedding Cakes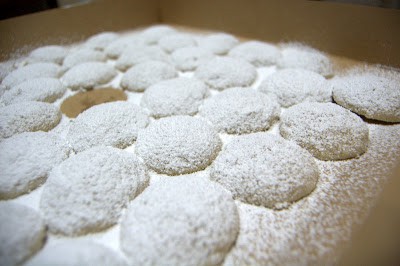 These had just the right amount of powdered sugar and a great taste with the ground pecans. They earned 3 rolling pins.
Day 4 – Greek Honey-Walnut Cookies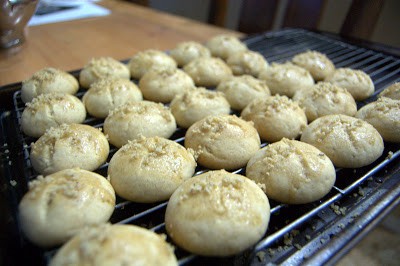 These were a bit time consuming, but well worth the effort earning 3 rolling pins. The honey combined with the chewy walnut surprise inside brought the Greek out in me even thought there isn't a smidge of it.
Day 5 – Peanut Butter Reindeer Cookies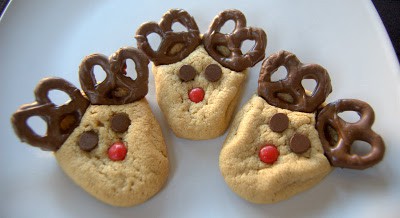 These earned 4 rolling pins! The combination of peanut butter cookie and chocolate covered pretzels with that touch of cinnamon for the nose were a definite hit here at the 365 home. I think Santa will get a kick out of these!
Hmmmm…..
Just now going to type in Day 6's cookie, I realized that there are TWO of them!
SO instead of 12 Days of Cookies, I actually gave you 13!
Crazy!
Here's the first Day 6 – Chocolate Peppermint Frosted Cookies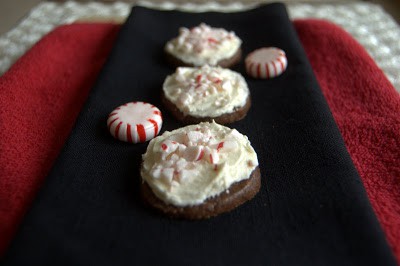 The chocolate with the peppermint frosting…Yum! These little babies received 3 1/2 rolling pins.
Day 6 1/2 – Ginger Chewies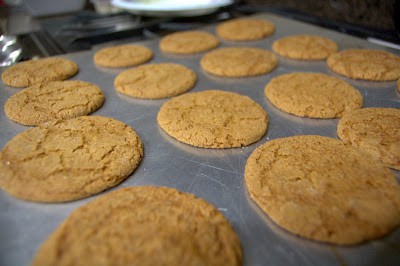 These were SO doggone delicious that I am going to add them to our annual holiday baking and have to make them again during the year. Oh. My. Goodness. They earned 4 rolling pins, of course!
Day 7 – Laura Bush's Cowboy Cookies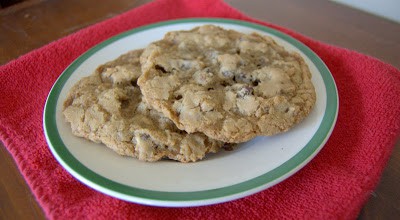 This BIG whopper of a cookie earned 3 rolling pins, but would have been better had I added the oatmeal I inadvertently omitted.
Day 8 – Cinnamon Pecan Shortbread
These were good with the addition of the pecans and the cinnamon and earned 3 rolling pins, but I'll take my mother's plain Scotch Shortbread any day.
Day 9 – Peppermint Candy Cane Meringues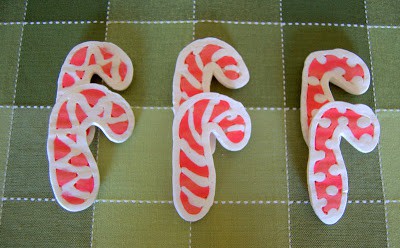 These were so cool because they were light and airy and had a great peppermint taste, but it wasn't too strong. They earned 3 1/2 rolling pins.
Day 10 – Salted Caramel Thumbprints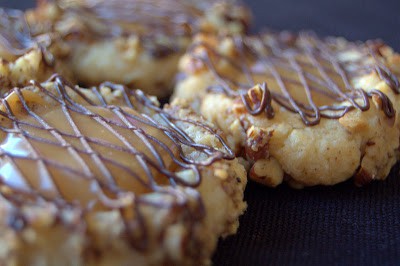 OH. MY. FREAKIN. WORD!
You have to make these and you have to make these NOW!!!!
They were SO UNBELIEVABLE DELICIOUS and what? I only gave them 3 1/2 rolling pins? Hmmm…
Why on earth did I not give them a 4? Must have been because I was eating too much caramel by the spoonful out of the saucepan. Oh heavens…
Day 11 – Gingerbread Biscotti

These were good and earned 3 rolling pins. I really enjoyed them with my morning cup of "me time".
And last but not least…
Day 12 (but really Day 13) – Checkerboard Cookies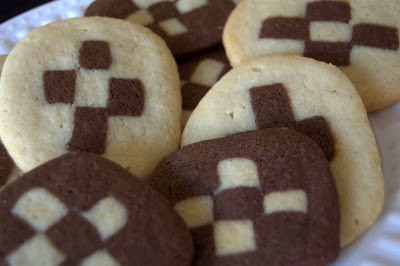 These are always so neat when you see the design. People are always like, "How'd you do that?"
Unfortunately, you can't reply, "Simple." because it's a process that isn't a short one.
You are going to need patience for these gems, but in the end, it's worth it and the taste of the chocolate and vanilla together is great. They earned 3 1/2 rolling pins.
There you have it, just in time for you to do your last minute holiday baking. You still have a couple of days, that is, if you don't have to finish your shopping. 😉
I give you BIG baking hugs and muffins!