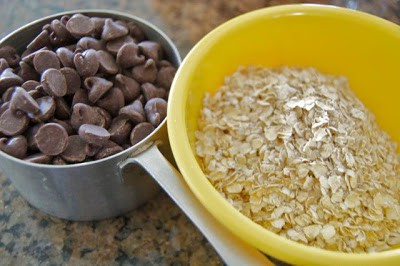 Every month I participate in The Secret Recipe Club. It is a club that was started by Amanda of Amanda's Cookin' and the leader of my group is Angela of Big Bear's Wife.
The idea behind The Secret Recipe Club is much like Secret Santa.
Now I know you know what THAT is because it's that time of year! 🙂
Each food blogger who chooses to participate that month in their group is assigned another wonderful food blog.
It's great because we get to "stalk" in a friendly way, of course, our assigned blog.
We get to know the author, search through wonderful recipes and choose one that we want to recreate for our exciting Reveal Day.
And TODAY"S the DAY!!!
The secret part is that we cannot "reveal" that we have this particular blog, especially to its' author, or what recipe we've chosen until our assigned day.
This recipe I chose for this month was especially challenging in the fact that, well, I'll tell you after the recipe.
This month, I was assigned to….(drumroll)…Chellie's blog,
I did make a couple of changes to it: I used super chunky peanut butter instead of creamy because that was what I had on hand, substituted the dark brown sugar for the light brown because I mistakenly picked up the wrong container, and used (whoops!) 1/2 teaspoon salt instead of 1/4 teaspoon.
I need to pay more attention when I'm reading recipes and not become distracted by the tv shows my kids are watching! I fished some salt out of the bowl, so I think in the end there may have been just a little more than 1/4 teaspoon, but we're good.
Peanut Butter Oatmeal Chocolate Chip Cookies – makes about 24 cookies
1/2 cup (1 stick) butter, at room temperature
1/2 cup super chunky (with peanuts) peanut butter
1/2 cup sugar
1/3 cup dark brown sugar
1/2 teaspoon vanilla
1 egg
1 cup flour
1 teaspoon baking soda
1/4 teaspoon salt
1/2 cup rolled oats
1 cup semi-sweet chocolate chips
Preheat oven to 350 degrees F.
Prepare two cookie sheets by lining them with parchment.
With the paddle attachment of the electric mixer, cream together the butter, peanut butter, both sugars and vanilla.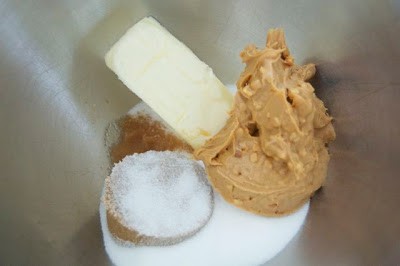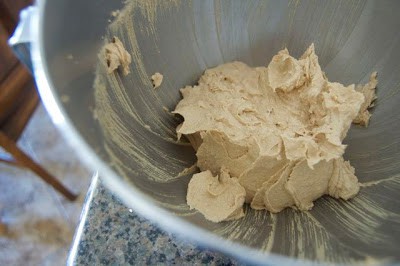 Add the egg.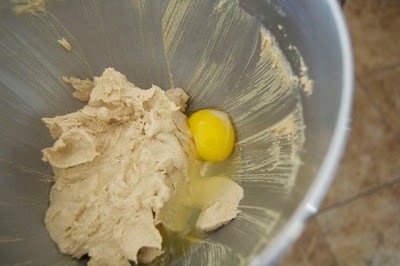 Beat until well combined.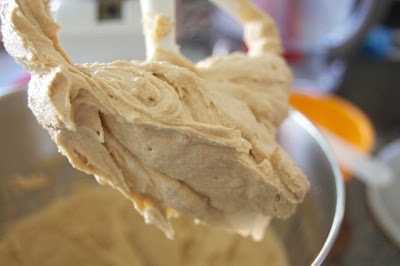 In a small bowl, whisk together the flour, baking soda and salt.
Gradually add the flour mixture on low speed until just combined.
Stir in the oats, and then the chocolate chips.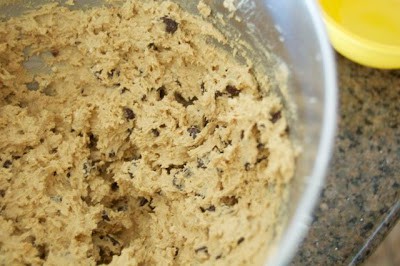 Using a flattened tablespoon of dough, place about 2 inches apart onto prepared baking sheets.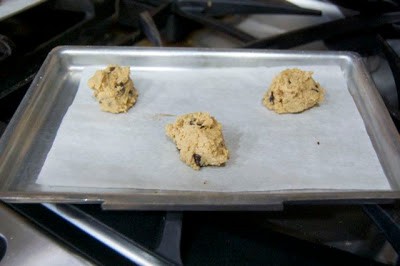 Ok, so the cookie sheet is a little small.
Keep reading to find out why.
Bake for 10-12 minutes, until cookies are lightly golden.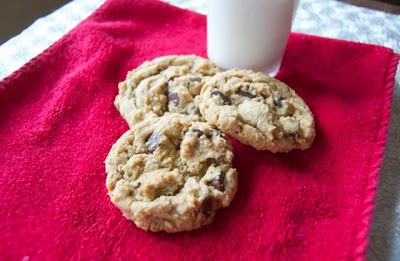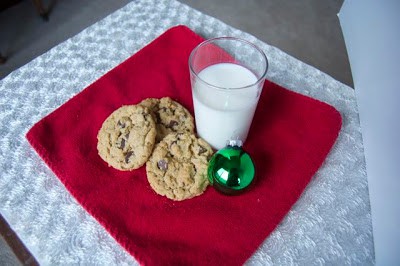 I rate everything I bake on a scale of 1-4 with 4 being the best and these Peanut Butter Oatmeal Chocolate Chip Cookies earned 3 1/2 rolling pins.
They were quite delicious!
I really loved the texture of the oatmeal and the extra addition of the peanuts.
And tell me, who doesn't LOVE peanut butter with chocolate?!
I'll take that ANY day!!
Thank you, Chellie for the recipe!!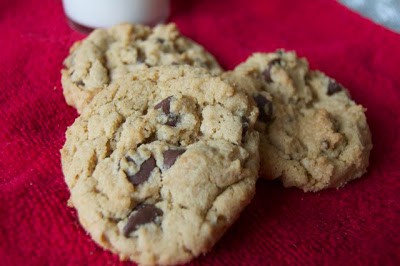 Oh yeah, so the "especially" challenging part…
I get the recipe all made, put the dough on cookie sheets, and preheat the oven.
And I wait.
And I wait.
AND I WAIT.
The oven is not heating up!
Yes, my baby is broken.
I am into my 292nd day of baking and ol' Bessie decides she's going to call it quits.
So, until she's fixed I am going to have to be creative.
Which means using the toaster oven.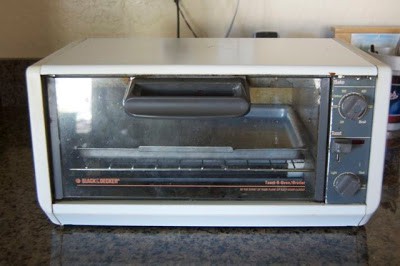 It took me a heck of a lot longer than 10-12 minutes to bake 24 cookies. As you can see from the above "cookie sheet" picture, I could only bake 3 at a time.
This baking process proved to be a wee bit more time consuming, but the payoff was definitely worth it.
Join me, won't you as I do some creative baking with my toaster oven and possibly some surrogate ovens?
I give you BIG baking hugs and muffins!!