I love ribs.
I admit it.
It's a weakness for me.
Whenever we go out to a barbecue restaurant I have to order ribs.
Yet at the same time, I'm hesitant to get them because I'm afraid they won't be good and I'll be stuck eating something that I don't like.
It's a predicament I often find myself in.
They've got to be good, sticky and saucy.
I found this recipe at A Couple In The Kitchen. The rest of the family doesn't enjoy ribs as much as I do, but they'll most usually eat whatever I put in front of them.
I made these ribs on Day 115 and we LOVED them!
We loved them so much that the entire family thought they should earn the 365 Day of Baking's 4 rolling pin rating.
They were pretty dang good as far as ribs go.
So, after seeing the recipe for the Spicy Honey Mustard Ribs at A Couple In The Kitchen, I had to give them a go because of our first success and I liked the idea of the honey/mustard combination for the sauce.
I didn't make any changes to the recipe and went with their original.
Honey Mustard Spare Ribs – serves 4
1 rack of baby back spare ribs
2 tablespoons of whole ground mustard
3 tablespoons honey
The night before you plan on cooking/baking them for dinner, completely cover the ribs with the mustard.
Cover the ribs with plastic wrap and refrigerate overnight.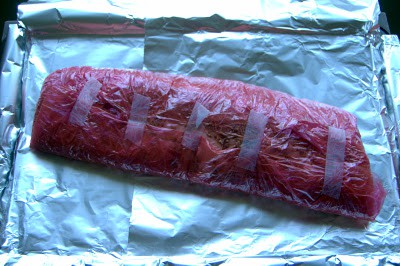 To prepare dinner, preheat oven to 350 degreesF.
Prepare a rimmed baking sheet by lining it in a criss-cross manner with 2 sheets of tin foil long enough to completely enclose the ribs.
Place the ribs in the foil, bone side down.
Seal all edges of the tin foil together making sure the foil will not touch the top of the ribs.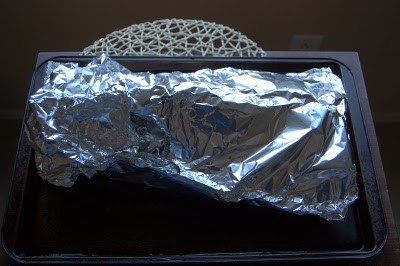 Fill the bottom of the pan with about 1/4 inch of water and place into the oven.
Bake for one hour.
Remove ribs from the oven and unwrap them.
Place the ribs onto a baking sheet and brush them with the honey.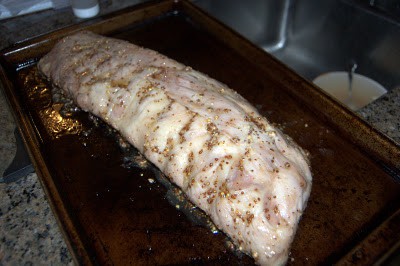 Raise the oven temperature to 400 degreesF, and return them to the oven, uncovered.
Bake for 15 minutes.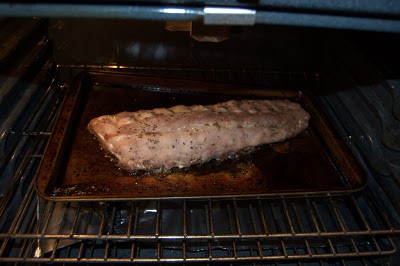 Brown under broiler set on high if ribs are not sufficiently browned.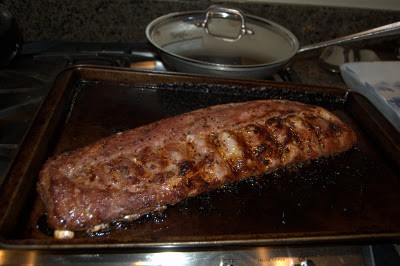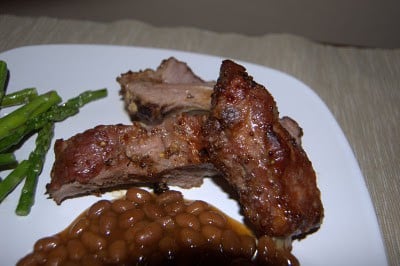 I rate everything I bake on a scale of 1-4 with 4 being the best and unfortunately, these ribs were not nearly as good as the ribs I made previously. They only earned 1 1/2 rolling pins.
There was too much meat and not enough sauce.
The meat was tough and didn't fall off the bone as it often does with many ribs. I think it needed a longer baking time for that.
I had baked the other ribs for 2 hours and even had let them sit to become more flavorful.
That worked much better.
The honey/mustard flavor was good, but there definitely needed to be more of it.
I went into Walmart today and saw that there's only 53 days left until Christmas.
Yikes!
Time to start the shopping!
I give you all BIG baking hugs and muffins!!