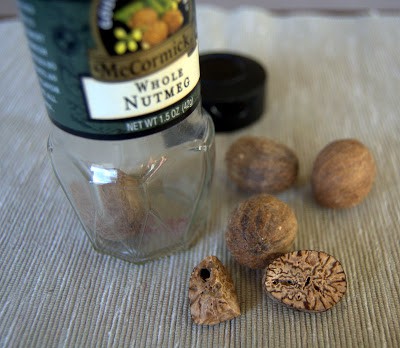 It's a cookie for Fall!
Cream-Filled Spice Cookies
Spice Cookies
1/2 cup granulated sugar
1/2 cup light brown sugar
1/2 cup butter (1 stick),softened to room temperature
1 1/2 cups flour
1/2 cup buttermilk powder
1 1/2 teaspoon baking powder
1/2 teaspoon salt
1 teaspoon cinnamon
1/2 teaspoon allspice
1/2 teaspoon ginger
1/2 teaspoon freshly grated nutmeg
1 egg
2 tablespoons molasses
1/2 teaspoon vanilla
Colored sprinkled sugar for rolling, if desired
In a large bowl, sift together flour, buttermilk powder, baking powder, salt, cinnamon, allspice, ginger, and nutmeg; set aside.
In a mixing bowl, cream butter and sugars together until fluffy.
Add egg and mix thoroughly.
Add vanilla and molasses and mix till combined.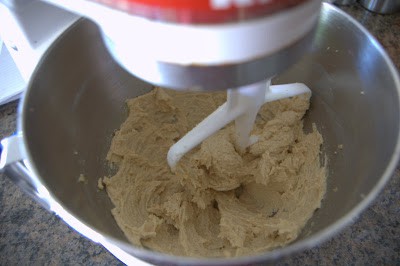 Slowly add dry ingredients and mix until just combined, scraping down the sides with a rubber spatula.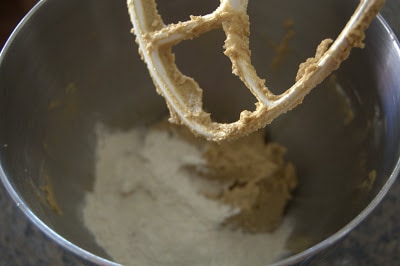 Cover with plastic wrap and chill dough for 1 hour.
Preheat oven to 350ºF.
Using a teaspoonful of dough, shape into balls and place on cookie sheet.
Gently flatten each ball with the palm of your hand.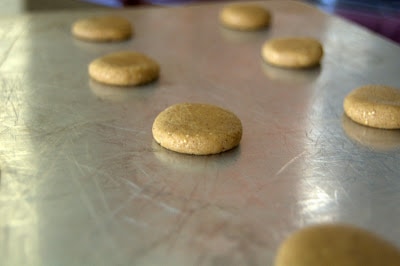 Bake for 10-12 minutes until just barely golden.
Allow to cool for 1 minute on cookie sheet before transferring to wire rack.
Cream Filling – from The New Doubleday Cookbook, p. 840;authors, Jean Anderson and Elaine Hanna; publisher, Bantam DoubleDay Publishing Group, Inc., an imprint of Random House, Inc.; ISBN 0-385-19577-X.
makes 1 cup of filling enough for 6 sandwich cookies.
1 tablespoon butter
1 cup sifted confectioners' sugar
1/8 teaspoon salt
1/4 teaspoon ginger
1/8 teaspoon cinnamon
1 tablespoon boiling water
Cream butter, sugar, salt, ginger, and cinnamon until light, then beat in boiling water.
Spread one tablespoon of filling on the bottom of one cookie, placing another one on top to make a sandwich.
Roll cookies in sprinkled sugar if desired.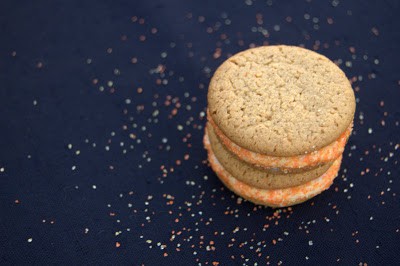 I rate everything I bake on a scale of 1-4 and these Cream-Filled Spice Cookies earned 3 rolling pins.
As my daughter said, "they taste like Fall."
The flavor reminded me of a gingersnap and it had a crisp crunch like one, too.
They were good eaten plain, but the tasty cream added something special to them.
I haven't baked all of the cookies yet, there's still some dough in the fridge.
I did bake 20 of them, used 12 for sandwiches with filling and some of us ate a few of the cookies plain.
I hope everyone had a most wonderful Monday and I hope you have a terrific Tuesday!
I give you BIG baking hugs and muffins!