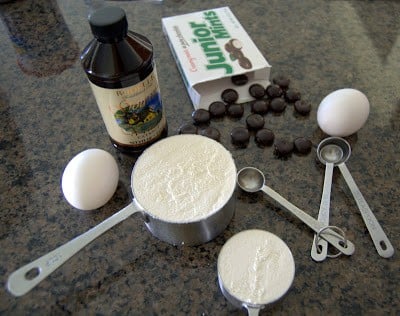 Remember when I told you the other day that cravings could be used as inspiration?
Well, today was one of those days.
I was craving Junior Mints, so I went with it.
I found this recipe over at Lizzy's blog, That Skinny Chick Can Bake. Only her recipe had crushed Butterfingers!!
Those were extremely tempting, but I really (needed), ok, wanted those Junior Mints.
Junior Mint Cookies – adapted from That Skinny Chick Can Bake
2 1/4 cups flour
1 teaspoon baking soda
1/2 teaspoon salt
1/2 cup butter, melted
1 cup brown sugar
1/4 cup sugar
2 eggs
1 1/2 teaspoons vanilla
1 cup Junior Mints (two 4 ounce boxes)
Preheat oven to 325º.
Prepare cookie sheets by lining them with parchment.
In a medium bowl, mix together flour, baking soda and salt.
In a mixing bowl, combine sugars and melted butter. Mix thoroughly on medium speed.
Add eggs, one at a time, mixing in completely after each.
Add vanilla.
Add dry ingredients, beating until just combined.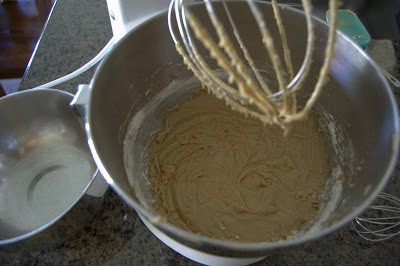 Add Junior Mints and mix for about 20-30 seconds or until candies are just crushed.
Using tablespoons full of dough, place about 3 inches apart on parchment lined cookie sheets.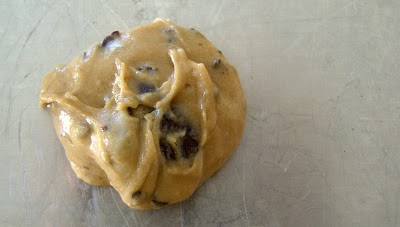 Bake 12-15 minutes or till lightly golden.
Allow to cool for a couple minutes on cookie sheet, then transfer to wire rack.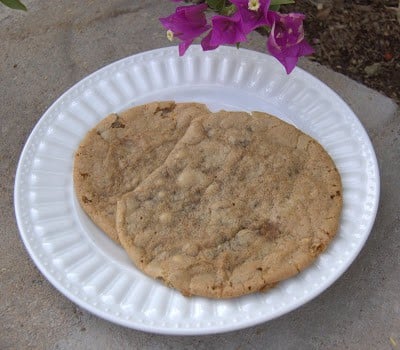 Believe me when I say you need to line your cookie sheets with parchment or at least grease them.
I may or may not have.
Ok.
I didn't.
Consequently, I was chiseling hardened cookies off the tray. I removed a couple before I had to go out, but the rest of them decided they were going to stick like barnacles to the bottom of a boat. (Can you tell I am from New England?)
Not fun. Chiseling.
A few choice words were vocalized as crumbs shot all over the kitchen.
I'm serious.
ALL.
OVER.
I know I'll be finding those suckers for days to come.
The next batch, parchment…MUCH better.
Directions were to drop them by tablespoonful, and Lizzy's didn't look like they had spread nearly as much as mine, and mine were as flat as the plains of…what state has plains, Iowa?
Yeah. I think the flatest cookie I've ever made. And they REALLY spread! To like 4-5 inches!!
I think the flatness may have been due to (ahem) um, baker's error.
The original recipe said to add the flour to the butter/sugar and THEN add the baking soda and salt.
WHOOPS!
Oh well, you live and learn.
Also, Lizzy's recipe said to bake them for 8-10 minutes. Maybe if the baking soda is added when it's supposed to be, then they won't need to be baked for 12-15 minutes as mine did. Just watch that.
I rate everything I bake on a scale of 1-4 with 4 being the best and these Junior Mint cookies earned 3 rolling pins. I think if I had followed directions and added the flour then the baking soda, and they had been a little thicker, they would have earned a 3 1/2.
We loved the way the mints were scattered throughout the cookie. I liked getting a taste of the mint with every bite instead of biting into whole Junior Mints every other bite.
I hope you have a wonderful weekend!
Thanks for reading!
If you're on Facebook, and haven't yet seen it, stop by the 365 Days of Baking page and click that "Like" button. We're almost up to 300 fans!!
You are all amazing and I love you!
And because I love you, I give you BIG baking hugs and muffins!!