I didn't post this yesterday, obviously. I was busy cleaning and completely collapsed last night, not able to keep my eyes open to post.
So, I'll be posting Day 224 which is today, tonight.
My daughter found this recipe for
Almond Crackers
on
Caveman Food
and she wanted to try them. They are dairy and grain-free and only use three ingredients!
Almond Crackers
1 cup almond flour
1 egg white
pinch of salt
Preheat oven to 325ºF.
Prepare a baking sheet by lining it with parchment paper. You definitely want to use parchment paper otherwise it will stick to the pan.
In a medium bowl, combine flour, egg white and salt.
Mix together until the dough is well combined and forms a paste.
Place onto prepared cookie sheet.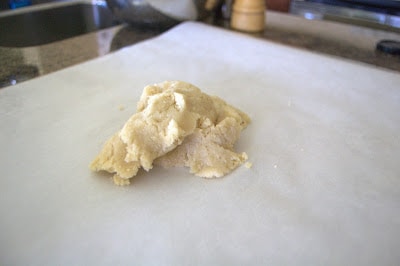 Cover with another piece of parchment and using a rolling pin, roll dough out until it is very thin, about 1/8-inch thick and roll out to the edges of the cookie sheet as close as possible.
With a pizza cutter or sharp knife, lightly score the dough into squares so that it will break apart easily after baking.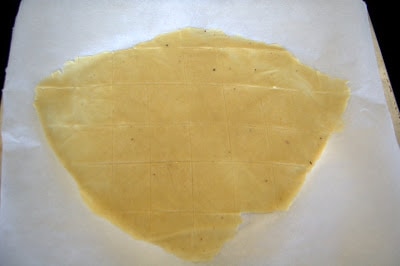 Place in oven and bake for 10 minutes or until the crackers a slightly golden. If in for too long they will definitely burn.
Note: I put the crackers into the oven and set the timer for 5 minutes. Checked them and set it for another 5. After a total of 10 minutes, they weren't done, so I set the timer for another 2 and kept resetting the timer for 2 minutes until they were done. Watch carefully!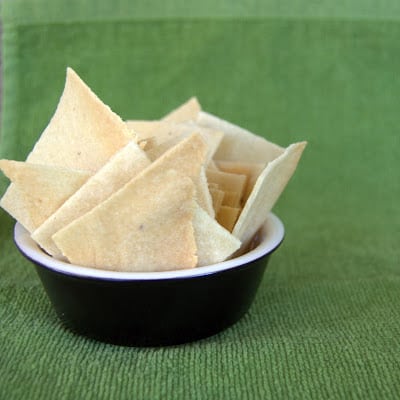 10/1/11 – I made these again yesterday and added 1/4 teaspoon garlic powder to the flour and salt before mixing with the egg white and they were absolutely DELICIOUS, especially when eaten with
the salsa. I highly recommend it. We'll be adding more herbs next time I make them.


I rate everything I bake on a scale of 1-4 with 4 being the best and these Dairy and Grain-Free Crackers earned 3 1/2 rolling pins.
They were really good. We put some almond butter on them and also had some with salsa. They aren't scoopable crackers – you definitely have to place the item you are eating with it on top of the cracker otherwise it will break apart.
The middle of my sheet of dough was too thick, so next time I need to roll it out more. I'm sure that was the reason they were in the oven for a total of 16 minutes instead of 10. Also. the middle crackers were thicker and more chewy than crunchy, but they were still good. My daughter and I preferred the crunchy ones though.
These are a great cracker if you're craving something crunchy and are on a dairy-free or grain-free diet and very easy to make with only the three ingredients. You can also grind up a cup of almonds in the food processor if you don't want to purchase the almond flour.
I'll be making some more of these today, too!
BIG baking hugs and muffins!