Tonight with dinner I made a side dish of cauliflower.
We rarely ever have cauliflower because all I ever do is steam it and we eat it plain.
BOOORIIINNNGGG.
Maybe that's why I'm not too nuts about it.
Tonight I roasted it and received rave reviews. I think I'll be making it this way again next time.
Roasted Cauliflower with Gruyere Cheddar Cheese Sauce – serves 4
1 head cauliflower, cut up into small florets
1/4 cup olive oil
2 cloves garlic, minced
1 tablespoon chopped fresh sage leaves
1/4 teaspoon salt
1/4 teaspoon freshly ground pepper
Preheat oven to 425ºF.
Spray a rimmed baking sheet generously with cooking spray.
In a medium bowl, combine olive oil, garlic, sage, salt and pepper. Mix well.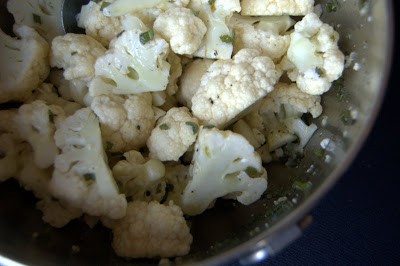 Add cauliflower florets and toss to coat.
Place on prepared baking sheet.
Bake for 25- 30 minutes, stirring once halfway through baking.
While cauliflower is baking, prepare cheese sauce.
Cheese Sauce
1/2 cup Gruyere cheese
1/2 cup cheddar cheese
2 tablespoons milk plus more if needed
1 teaspoon Worcestershire sauce
salt and pepper to taste
In a small saucepan combine ingredients and heat on low.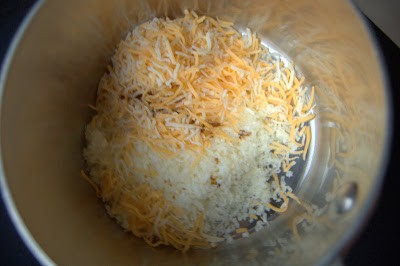 Stirring occasionally until cheeses are melted.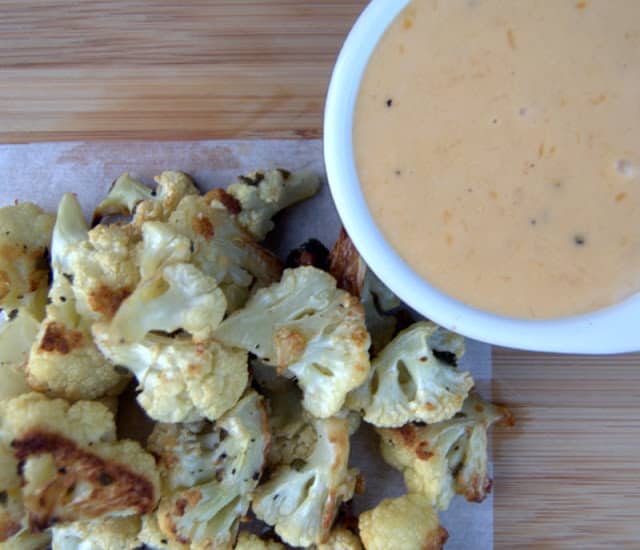 As I said, this received a high rating. I rate everything I bake on a scale of 1-4 with 4 being the best and this Roasted Cauliflower with Gruyere Cheddar Cheese Sauce earned 3 1/2 rolling pins.
The vegetable was nicely browned and the spices added some great flavor to it.
I much prefer to eat it this way now instead of steamed.
Oops, forgot to tell you about the cheese sauce.
It was ok. I'd give it 2 rolling pins. The boys (man + boy) really liked it and were actually enjoying it more on their broccoli than the cauliflower.
I don't think the cauliflower needed it honestly. It was delicious just the way it was.
I'm excited because we've added a new side dish to our repertoire!
I hope you all have a great weekend!
BIG baking hugs and muffins!