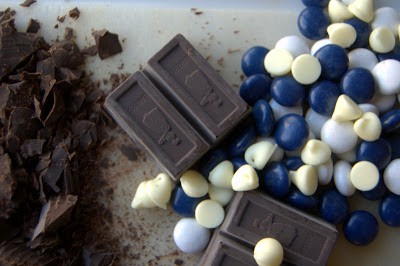 Happy weekend everyone!
I hope you'll all be baking and spending time in your kitchen.
No, I hope you're able to do what you want to do and if that includes kitchen time, then go for it and make something out of this world!
You should start with these cookies!
I have to tell you this.
I'm editing this post and adding this as a P.S. in the middle of the post because it's that good.
I went out last night after I baked one batch, so wasn't home to hear the following as told to me by Mr. 365 today:
Son, examining the latest baking creation: "What are these called?"
Daughter, "Heaven!"
Yes, they liked them that much.
Ok, I'll tell you now…these things tasted like cooked brownie batter (haha that would make them BROWNIES. Duh!)!
No, but seriously, they were really good, and chewy, and gooey and fudgy.
Oh, man…
Double Chocolate Peppermint Cookies – adapted from The Fannie Farmer Cookbook Thirteenth Edition


6 ounces unsweetened chocolate
2 tablespoons butter
1/4 cup flour
1/2 teaspoon baking powder
1/2 teaspoon salt
3 eggs
1 1/4 cups sugar
1 cup white chocolate chips
1 cup York Pieces (Peppermint Flavored Dark Chocolate Candies)
In a bowl set over a saucepan with simmering water, melt unsweetened chocolate and butter.
In a small bowl, mix together flour, baking powder, and salt; set aside.
In a mixing bowl, beat the eggs.
Add sugar and continue mixing until light and thoroughly blended.
Add a small amount of the chocolate mixture to the eggs and mix well. Add the remaining chocolate and mix until well blended.
Add the flour mixture and combine thoroughly.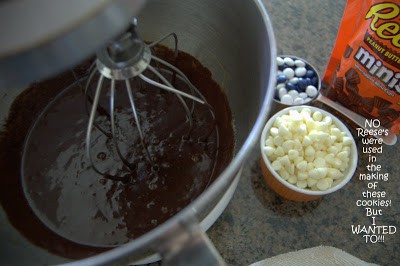 Stir in white chocolate chips.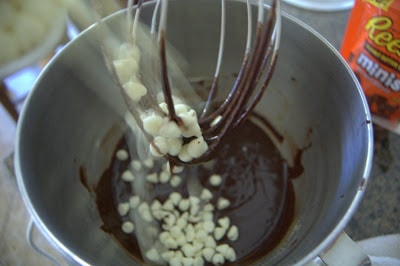 Add peppermint pieces.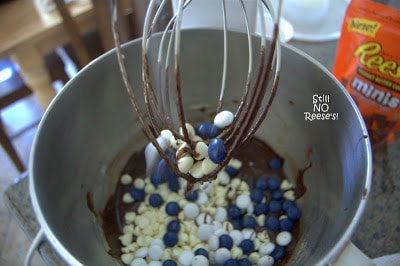 Place dough in refrigerator to chill for an hour or more.
Preheat oven to 350ºF.
Place teaspoonfuls of dough on cookie sheets.
Bake for 6 minutes.
Do not overbake as these cookies are best if slightly underbaked.
Allow to cool for 5-10 minutes on the sheets and then transfer to wire rack.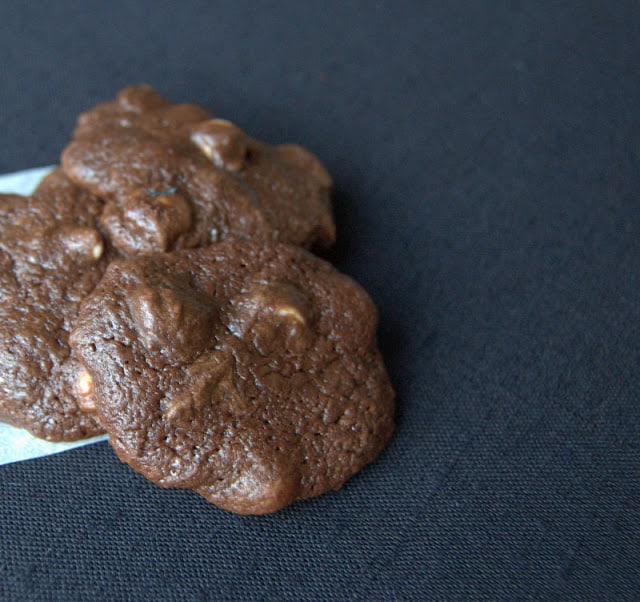 Now I need want to make a cookie with those little Reese's Peanut Butter cups (sigh).
I don't know how many cookies this batter made because I only made one sheet full before I had to leave to go out. There were 20 cookies on that one and there was still plenty of dough in the bowl. I'll let you know the final number when I finish baking them all tomorrow.
The final count on the cookie total was 60.
These were chocolaty and minty, a combination I really love.
I liked the flavor of the white chocolate chips , too.
The only thing I wish I'd done was use Junior Mints instead of the hardened York candies. I think the Junior Mints would have melted nicely into the cookie, but I could be wrong.
The York pieces were softened when I bit into the cookie, but I am partial to Junior Mints anyway.
Hmmm… now I've got Junior Mints on the brain and will have to come up with a recipe using those.
Think, think, think.
I rate everything I bake on a scale of 1-4 with 4 being the best and these Double Chocolate Peppermint Cookies earned 3 1/2 rolling pins.
The family enjoyed them and that's always a plus. They'll be happy when I bake the rest of them tomorrow.
I've had one person give me feedback about the new sign-off, so I'm going to go with it. Thanks, Cindy, for your input!
BIG baking hugs and muffins!