Thank you to all who participated in the 200th Day giveaway!
It is now closed and I will be picking a winner through Random.org tomorrow (Wednesday).
I will then let you all know, so be sure to check back!
Tonight it's a side dish!
You can never have enough side dishes with those wonderful meals you're always making and potatoes as a side are always a winner.
Potatoes Au Gratin – serves 6
4 medium potatoes
2 cups whipping cream
1 1/2 cups shredded cheddar cheese, plus an additional 1/4 cup
1/4 cup chopped green onions (about 4), plus extra for garnish
1 teaspoon salt
1/4 teaspoon freshly ground pepper
Preheat oven to 350ºF.
Shred potatoes using a food processor.
Lightly grease 4 1-cup ramekins with either butter or cooking spray.
In a large bowl, combine potatoes, cream, 1 1/ 2 cups cheese, onions, salt, and pepper, mixing well.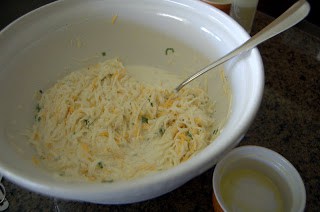 Divide mixture evenly into the 4 ramekins.
Sprinkle with remaining cheese.
Bake for 40 minutes, until golden and bubbly.
Garnish with remaining green onions.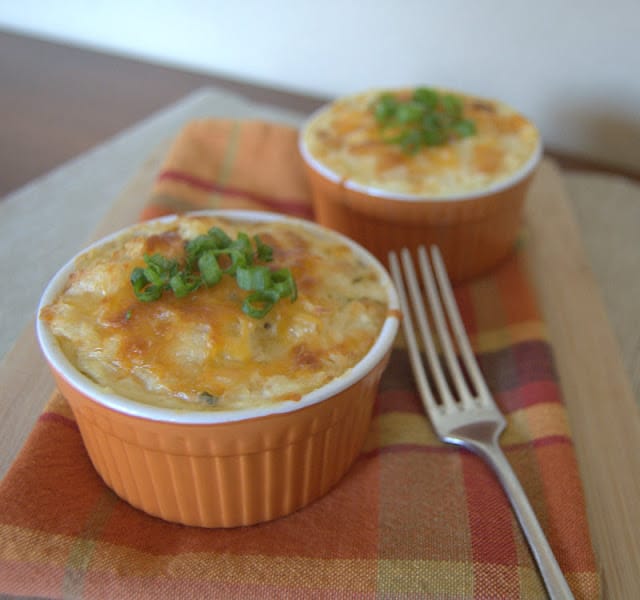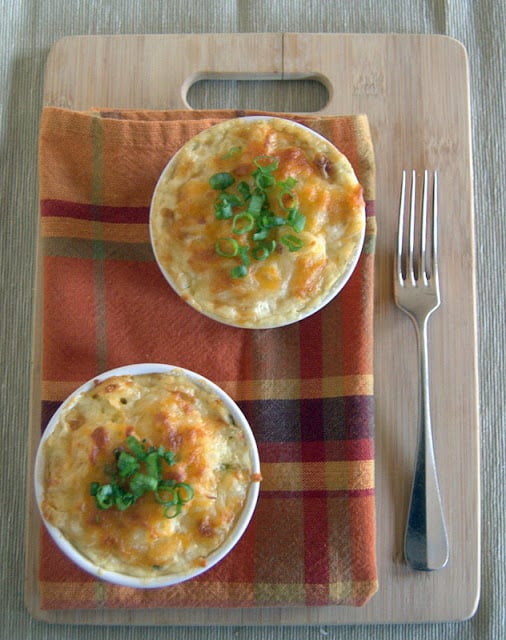 I rate everything I bake on a scale of 1-4 with 4 being the best.
It was unanimous that these Potatoes Au Gratin be given 3 1/2 rolling pins.
The family really liked these and said they would like me to make them again.
The individual dishes I used were the size of about 3/4 cup, so I had some mixture left over and probably could have made 2 more if I'd had the extra ramekins. And even though each serving was 3/4 cup, not one of us finished eating the whole thing.
We thought it was quite tasty; it was just filling, especially with the other food I made for dinner, too.
We also don't eat a lot here at the 365 home.
Thank you so much for reading!
Happy baking!