Ok, I have 12 minutes to get this post written before I turn into a pumpkin at the stroke of midnight.
Went shopping with my daughters today and really enjoyed spending the time with them, just became aggravated that I didn't find anything for me. I guess I was in one of those moods where I wanted to find some new clothes, but didn't want to spend the money.
Can't get any new clothes THAT way!
Brownies for the adults are just that, brownies with a special something for all of us big kids. I adapted this recipe from my Fannie Farmer Cookbook Thirteenth Edition.
Brownies For the Adults
2 ounces unsweetened chocolate
¼ cup butter
1 cup sugar
¼ cup Bailey's Irish Cream Liquor
1 egg
1/8 teaspoon salt
1 cup flour
Haha – I just realized that I forgot to add the 1 teaspoon of vanilla. Hmmmm…Whoops!
Preheat the oven to 350ºF.
In a sauce pan over low heat, melt the chocolate with the butter, stirring to blend.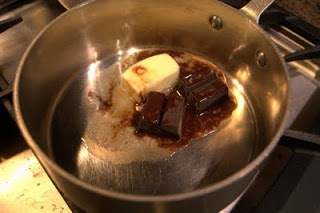 Remove from heat and stir in the Bailey's Irish Cream.
Stir in the sugar, egg, salt, flour (and this is where you would add the vanilla if you wanted).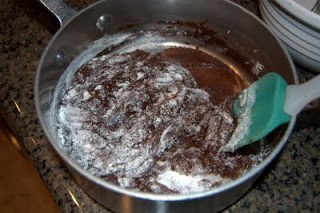 Spray an 8 X 8-inch baking dish liberally with cooking spray.
Spread brownie batter in pan.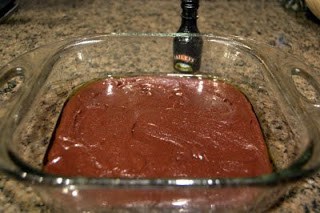 Bake for 30 minutes.
If desired, dust with confectioners' sugar.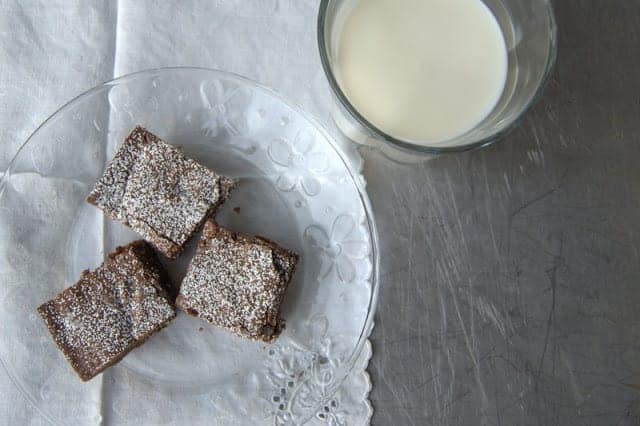 You know, I was thinking these things were missing something and now I know it was the vanilla. I can't imagine how they would have tasted had I not added the Bailey's!
They were ok. I brought them to the neighbors to try and they received mixed reviews. A couple people said they were good, one said they were "eh" , as I thought they were and one said they were "velvety".
This was after the poor guy didn't hear me say they were still hot from coming right out of the oven, shoved the whole thing into his mouth and burned his tongue. Poor Ryan.
So, I don't know how he got velvety out of that, but I thought I'd relay it to you.
I rate things that I bake on a scale of 1-4 with 4 being the best. Since they received some different ratings and I now know that I missed an ingredient that I think would have made a difference in taste, I have to give these Adult Brownies 2 rolling pins.
I REALLY think they needed that vanilla.
Enjoy the holiday, and be safe.
A HUGE THANK YOUand BIG HUGS to ALL
the men and woman who have so bravely given their time, and especially those who have given their lives and those who have been wounded while serving the United States of America in our military. I also want to thank them and their families for all sacrifices they have made and continue to make on a daily basis. All of it is very much appreciated and does not go unnoticed! Thank you, thank you, thank you!
Happy baking!