Oh, there's so MUCH to talk about!!!!
Can I tell you all how much blog withdrawal I have had because Blogger was down?
IT WAS HORRIBLE!!!!
I guess you could now say I'm addicted to blogging and will soon need an intervention. But, we're back up and running, and everything looks ok. We just missed a day. So, what I made yesterday is now today's post because I didn't want two posts on one day and I can't back date.
Of course if I'm going to make Swedish meatballs I have to include this…
Just go with me here.
Really, it's a no-brainer and I can't do this post without it.
It would be like making brownies without me licking the bowl.
Ok, not a good visual of me licking the bowl, how about the spatula?
Here's what I wanted to show you…
LOVE the Swedish Chef!!
These balls of meat (maybe I shouldn't have said it that way. Oh well. But that's what they are.) were taken from my Fannie Farmer Cookbook Thirteenth Edition, p. 171-172; author, Marion Cunningham; publisher, Alfred A. Knopf, Inc., a division of Random House, Inc.; ISBN 0-394-56788-9.
Swedish Meatballs – 21 meatballs
1 lb. ground beef
2 cups plain bread crumbs
1 egg, lightly beaten
1 teaspoon sugar
½ teaspoon allspice
½ teaspoon freshly grated nutmeg
½ teaspoon salt
¼ teaspoon freshly ground pepper
2 tablespoons shortening
1 teaspoon beef boullion granules mixed with ½ cup boiling water
½ cup heavy cream
Preheat oven to 325ºF.
Combine the ground beef, bread crumbs, egg, sugar, allspice, nutmeg, salt and pepper.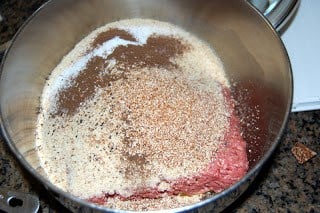 Shape into 1½-inch meatballs.
Melt the shortening in a skillet and brown the meatballs.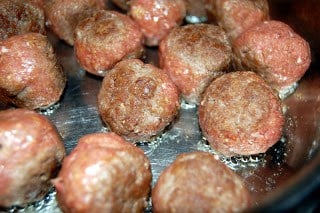 Transfer to a shallow casserole dish and pour the beef broth over the meatballs.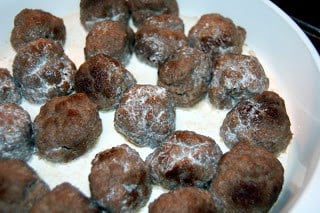 Cover and bake for 25 minutes.
Add the cream and cook without the cover for another 15 minutes.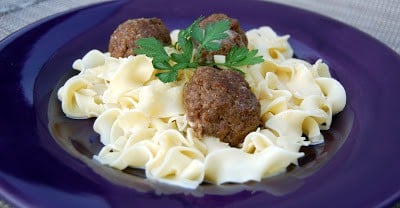 Ok, when I think of Swedish Meatballs, I think of, yes, IKEA. I LOVE, LOVE , LOVE their meatballs with the potatoes and lingonberries. And it goes without saying I always have to get these for the ride home: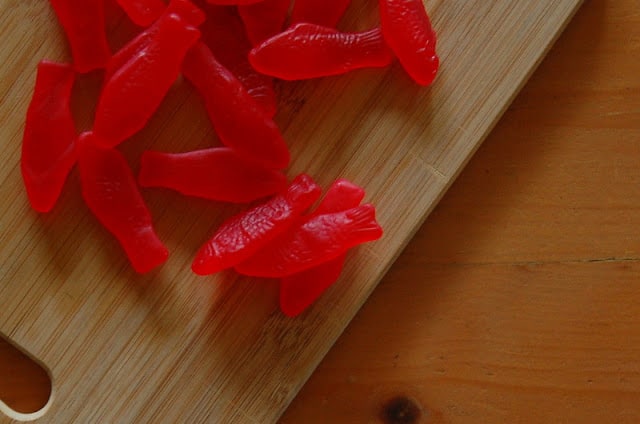 So last night we're eating these meatballs and the table conversation goes like this:
Me: "So, what do you think? How would you rate them?"
Middle daughter, "Eh. They're a little dry and they need more sauce."
Me: "I agree. The recipe called for 1 1/4 lbs. of beef, but I only used 1 lb. and it called for 2 1/2 cups of bread crumbs, and even though I only used 2 cups, I think I should have used 1 3/4 cups."
An aside – We brought our eldest home for the summer from her first year at college yesterday and last night was her first dinner at home. Here was her input on the meatballs:
"The spices remind me of Christmas. They're meat cookies!", she says with laughingly.
Oh. My. Gosh.
Seriously?
MEAT COOKIES??!!
Ok, I'm doing a blog on baking, sweetheart, and those two words just don't go together for me. I don't know how the rest of the blogging world feels, but uh-unh.
Meat cookies?
That's like meat and loaf.
When I think of a loaf I think of a nice warm, delicious smelling loaf of bread. To me. a loaf of meat is NOT appetizing. Hence you will NOT see it here on my blog this year.
Sorry, folks.
Maybe I can make meat cookies for this year's Christmas cookie swap. Yeah, that will be a big taker – everyone will be wanting those!
Not!
I was disappointed that these didn't taste like the IKEA meatballs. Oh well.
As I said, I think I used ¼ cup too much of the bread crumbs because they were too dry. I also think that could have been remedied with more sauce. I was very surprised that the recipe only called for ½ cup each of the broth and cream – it definitely needed more.
My recipes are rated on a scale of 1-4 with 4 being the best and these Swedish meatballs earned 2 rolling pins. The Swedish fish are always given a 4!
Happy baking!