These Boston Cream Puff Cakes are a fun and easy twist on the popular Boston Cream Pie. Rounds of Pepperidge Farm Puff Pastry are filled with a vanilla cream, topped with chocolate ganache and a cherry!

Boston Cream Pie has always been one of my favorites.
I haven't made it in quite a while, but it's the first thing that came to mind after I was fortunate enough to be invited to a blogger brunch hosted by Pepperidge Farm Puff Pastry and Miss Laura of Pink Cake Plate. And I must say, it was fabulous. Just look at this set-up, it was SO pretty!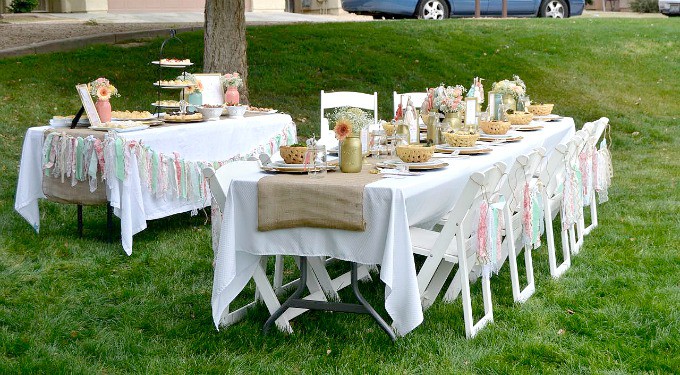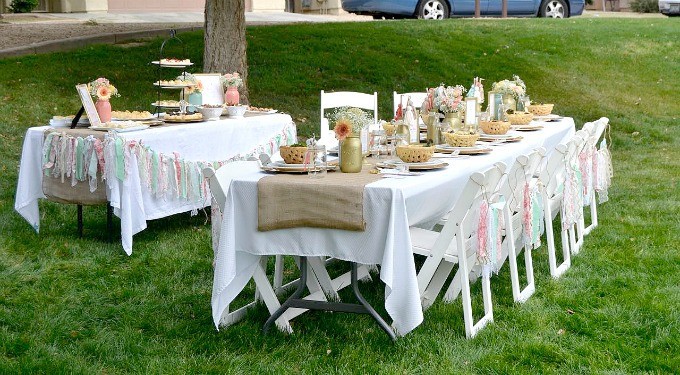 The tables were decorated so nicely and there was a large assortment of both savory and sweet dishes made all with Pepperidge Farm Puff Pastry!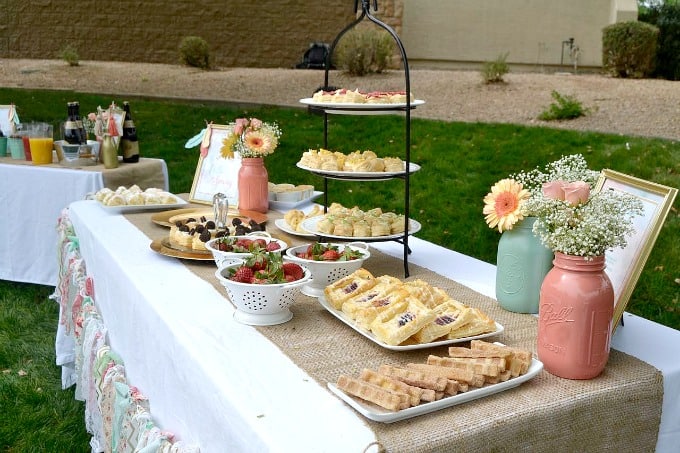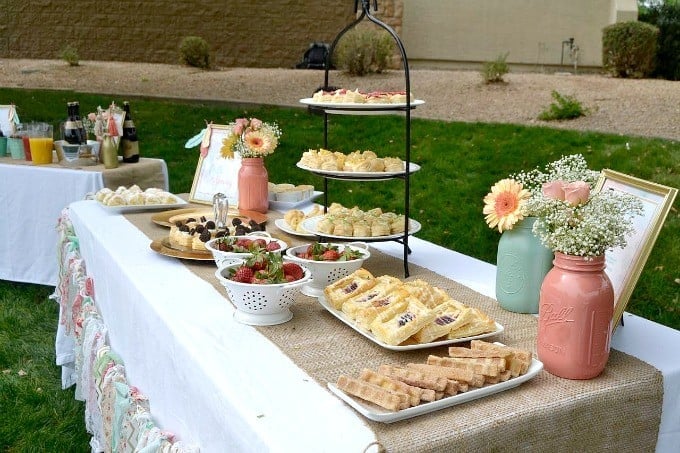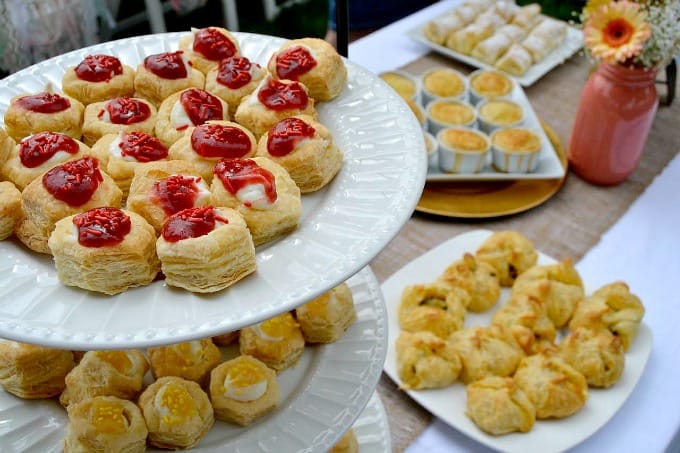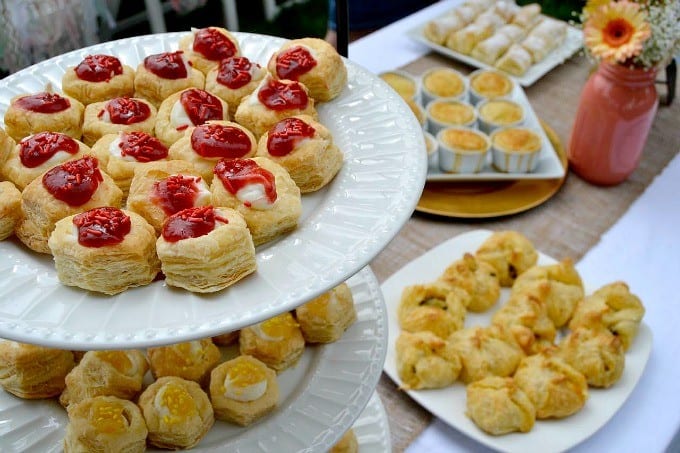 This was the menu…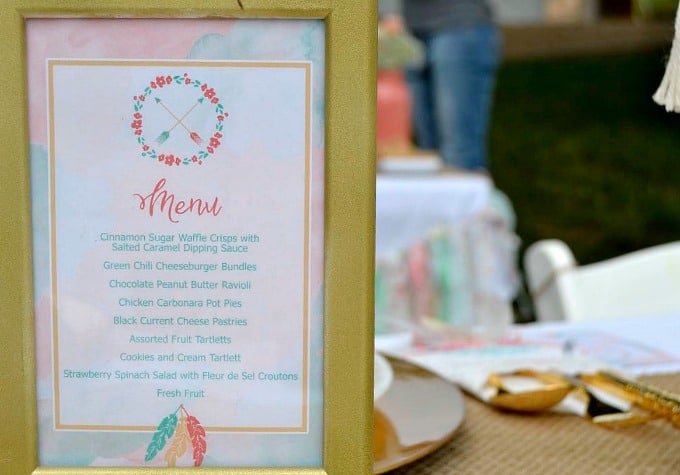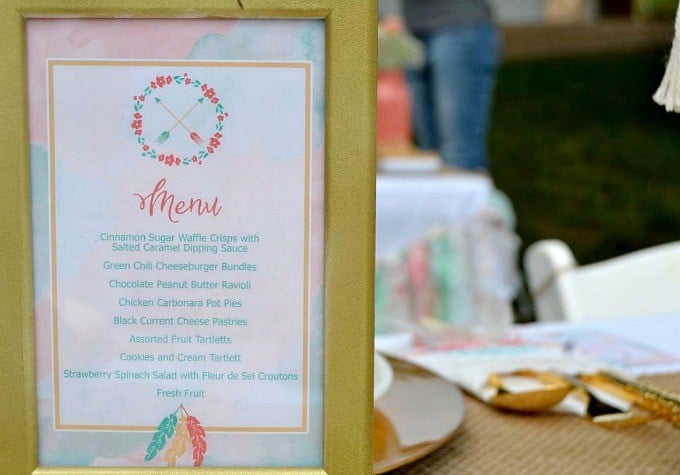 Laura really outdid herself!
I think the piece de resistance was the Woven Pepperidge Farm Puff Pastry Salad Bowl at each person's seat.
It was gorgeous!
Who knew you could do such a thing?!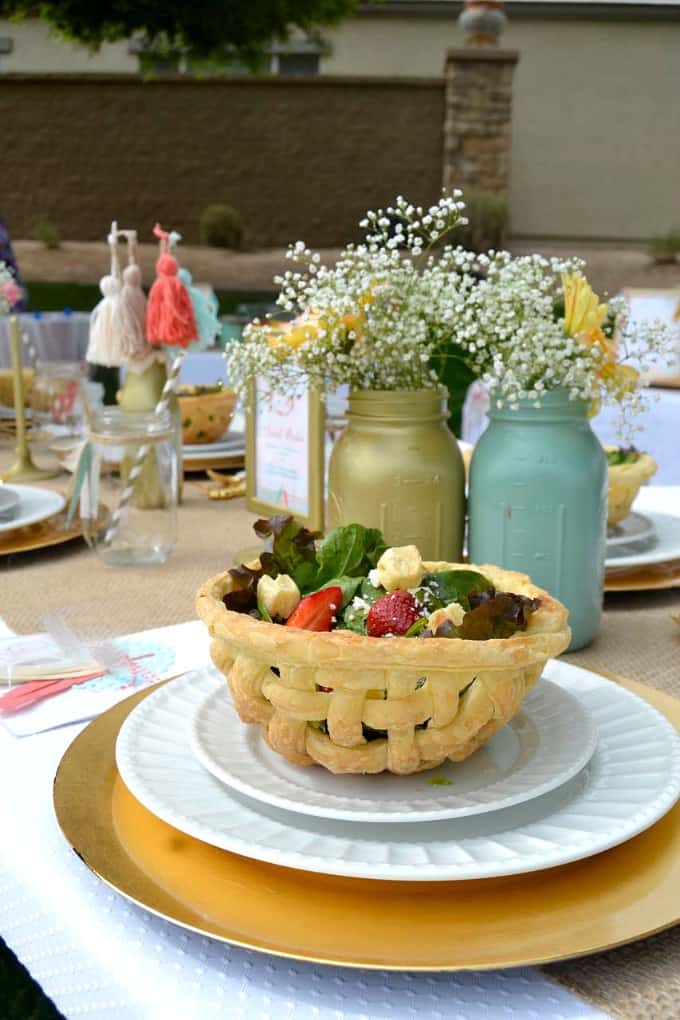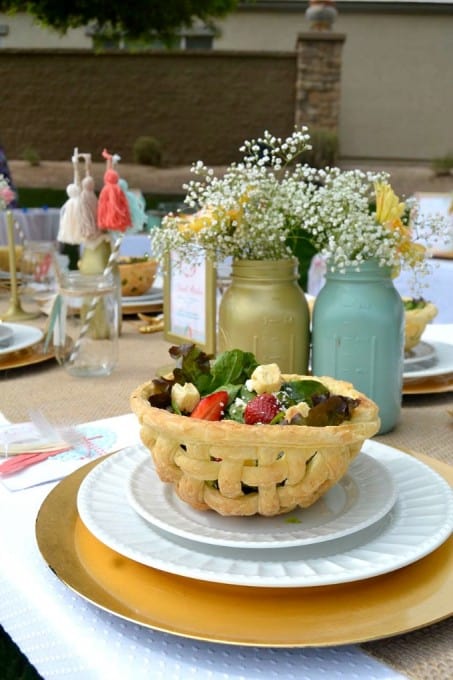 As you can see, Pepperidge Farm Puff Pastry allows you to entertain in an extraordinary way.
Those delicious, flaky layers are so versatile.
They allow you to channel your inner creativity when making all sorts of delicious appetizers, main dishes and desserts for any occasion!
It's also SO affordable and comes in pastry cups as well.
Both can be found in the freezer aisle of your favorite grocery store.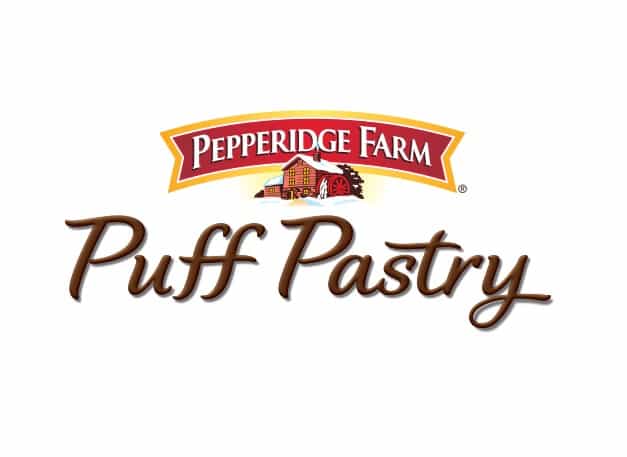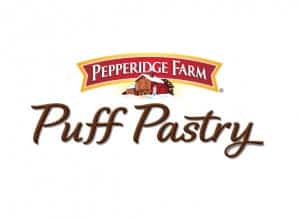 When I returned home from the brunch, I started creating and I was really pleased with the end result.
Sometimes a Boston Cream Pie can be pretty filling because of the cake, but this version is light and airy thanks to Pepperidge Farm Puff Pastry
And it's still oh, so delicious!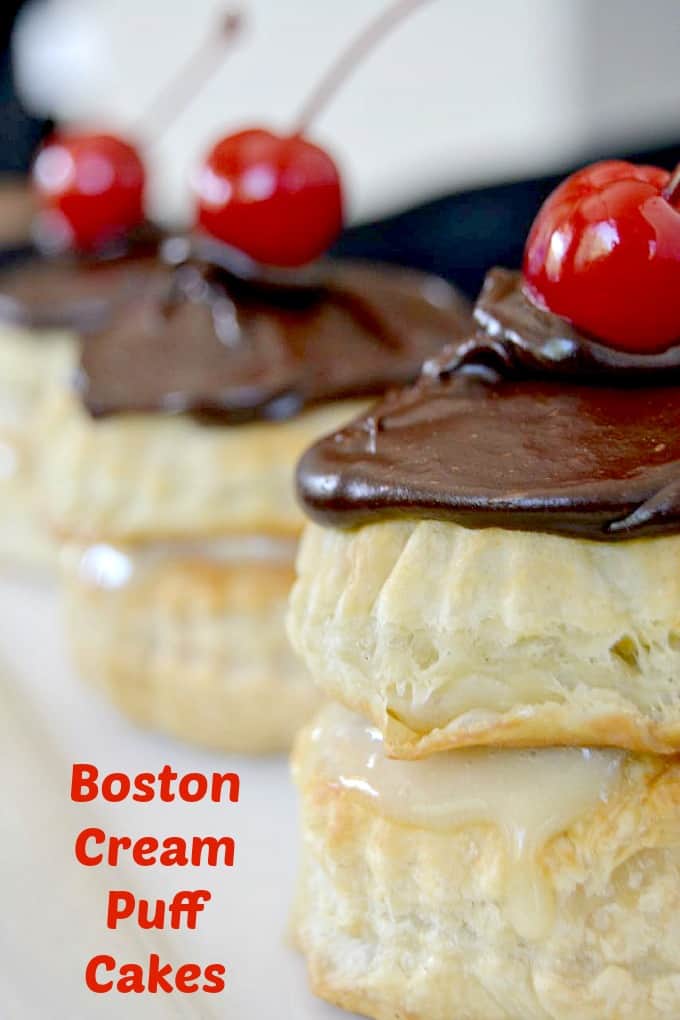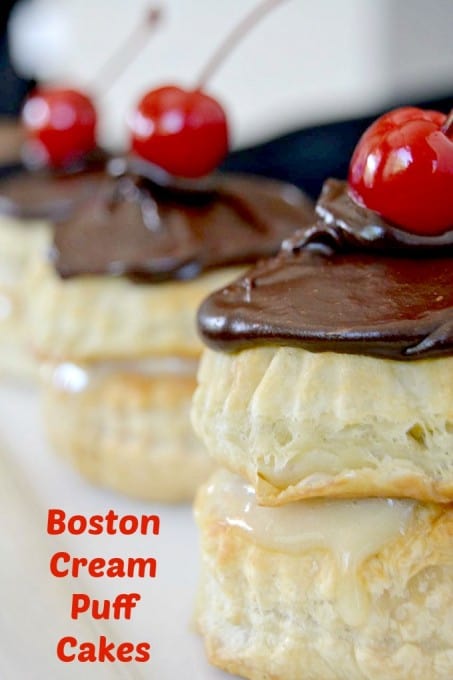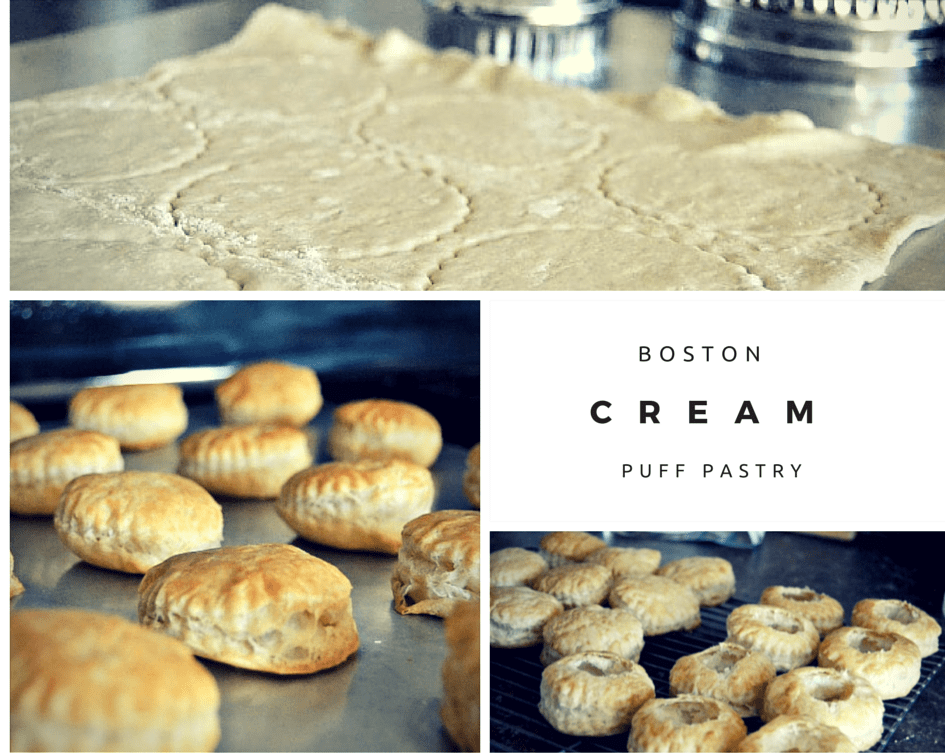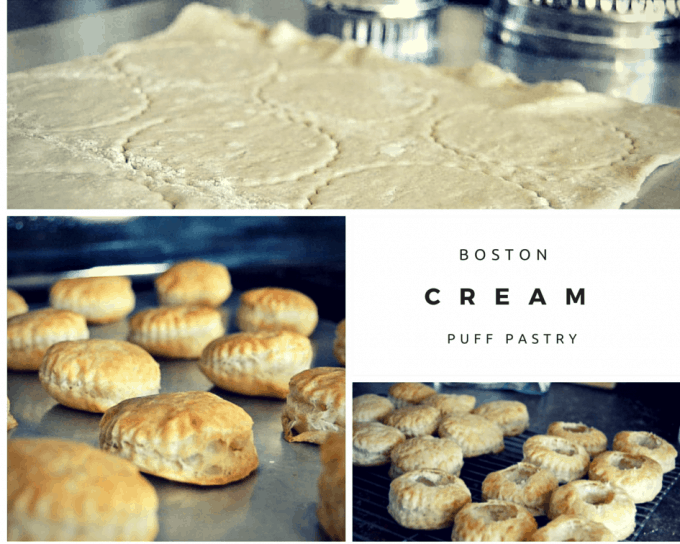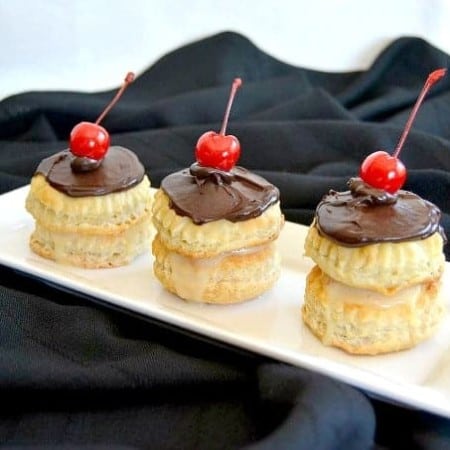 These Boston Cream Puff Cakes are a fun and easy twist on the popular Boston Cream Pie. Rounds of Pepperidge Farm Puff Pastry are filled with a vanilla cream, topped with chocolate ganache and a cherry! 
Equipment
3-inch round cookie cutter

Baking Sheet
Ingredients
1 package Pepperidge Farm Puff Pastry Sheets
Vanilla Cream
4 tablespoons cornstarch
⅔ cups sugar
1 ½ cups milk
2 egg yolks
2 teaspoons vanilla
Chocolate Ganache
2 ounces unsweetened chocolate
1 teaspoon butter
1 cup sifted confectioners' sugar
4 tablespoons heavy whipping cream divided
Maraschino cherries with stems
Instructions
Preheat oven to 400 degrees F.

Thaw the Pepperidge Farm Puff Pastry Sheets according to package directions.

Using a 3-inch round cookie cutter, cut 9 circles out of each pastry sheet.

Place them onto a baking sheet and bake for 12 - 15 minutes, until puffed and golden.
Vanilla Cream
In a small saucepan over medium low heat, whisk together the cornstarch and sugar. Add milk and mix well. Continue whisking until mixture begins to boil and thickens. Whisk for an additional 30 seconds.

Remove from heat.

Using a couple spoonfuls of the hot mixture, gradually add to the egg yolks while whisking constantly.

Gradually return the entire egg yolk mixture to the pan while again whisking constantly.

Add the vanilla and thoroughly mix.

Allow to cool to room temperature, mixing occasionally.
Chocolate Ganache
In a small bowl over a small pot of simmering water, melt the chocolate and butter together.

Remove pot from heat.

Whisk in 1/2 cup of the confectioners' sugar and 1 tablespoon of the cream.

At the point that it balls up, mix in 2 tablespoons of the cream and stir until smooth.

Add the remaining 1/2 cup confectioners' sugar and mix until it balls up in the whisk.

Add the final tablespoon of whipping cream and mix until smooth.
Assembly of the Boston Cream Puff Cakes
Using a spoon, form about a 1-inch circle in the tops of 9 rounds and also in the bottoms of the remaining nine. Scoop out a small amount of the inside.

Place 1 - 2 tablespoons of vanilla cream inside each pastry hole.

To assemble, put one cut-out bottom on top of one cut-out top.

Frost with the chocolate ganache and top each with a Maraschino cherry.

Refrigerate for 30 minutes to set before serving.
Nutrition
Serving: 1g | Calories: 372kcal | Carbohydrates: 48g | Protein: 5g | Fat: 19g | Saturated Fat: 8g | Cholesterol: 58mg | Sodium: 96mg | Potassium: 132mg | Fiber: 1g | Sugar: 30g | Vitamin A: 235IU | Calcium: 65mg | Iron: 2mg
Did you make this recipe?
Share it with me on Instagram and make sure to follow me on Pinterest for more recipes.
Of course, you're going to have some pieces leftover when you make the cut-outs.
I cut them up and brushed each of the pieces with some melted butter, then sprinkled a cinnamon sugar mixture on top.
Then I baked them at 400 degrees F. for 12 – 15 minutes and we enjoyed a great snack!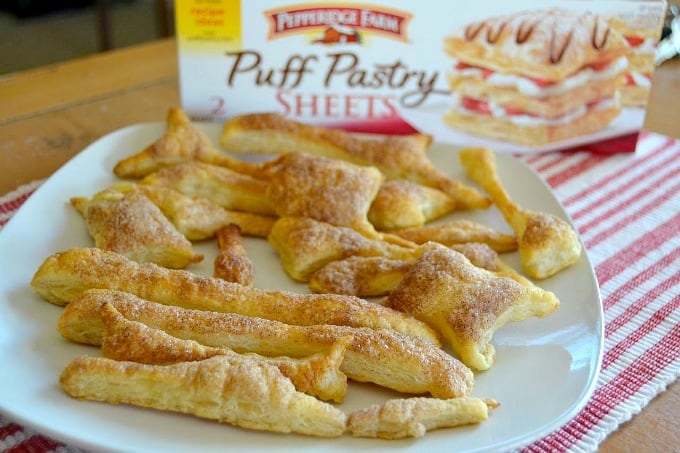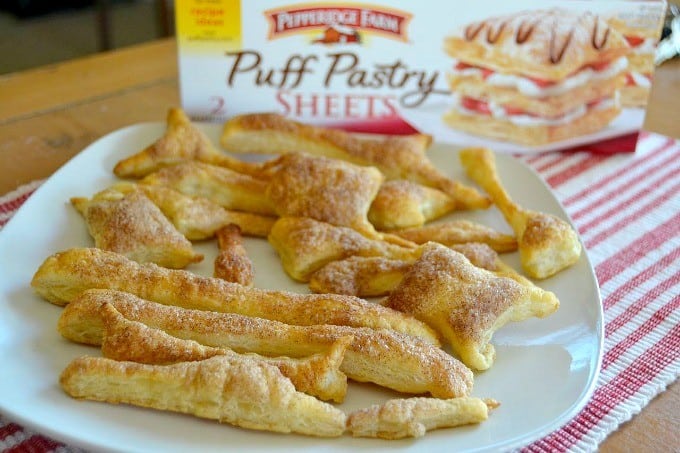 That way, nothing goes to waste! 🙂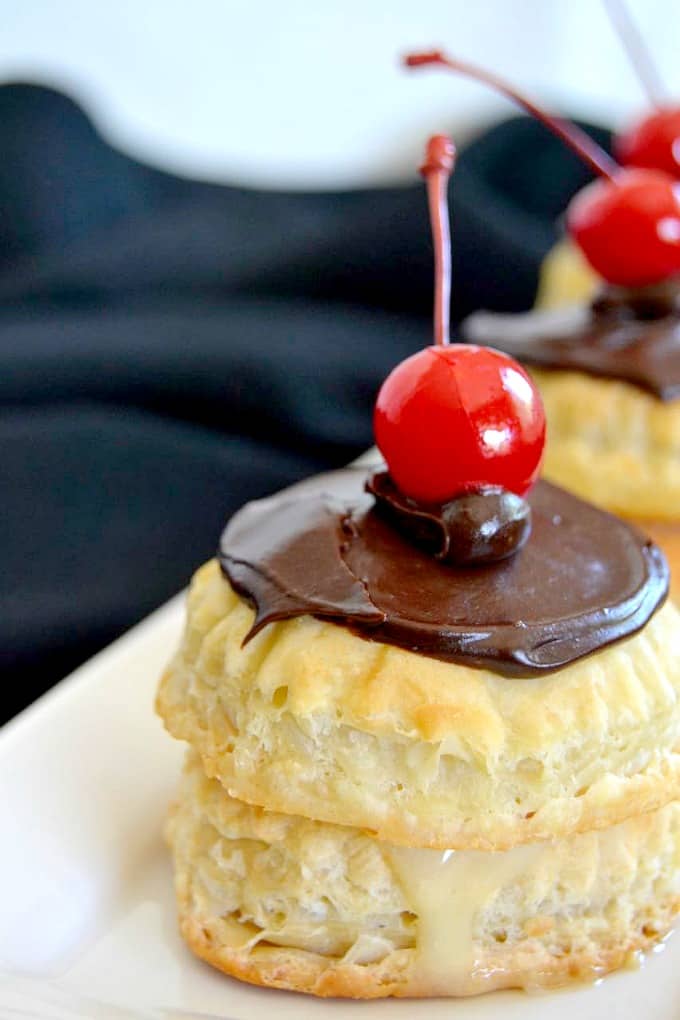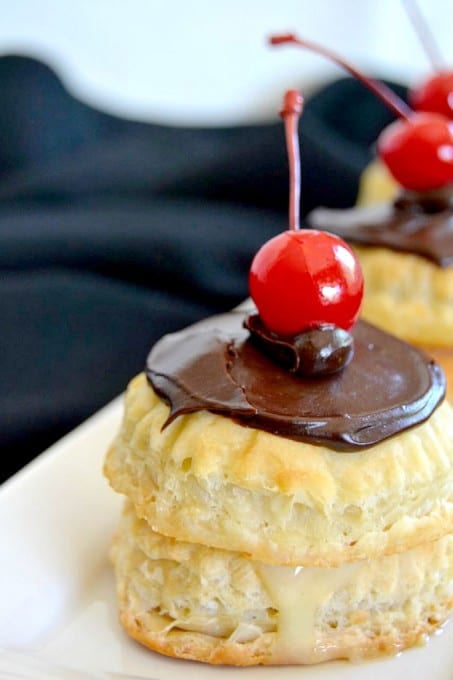 I rate everything I make on a scale of 1 -4 with 4 being the best.
These Boston Cream Puff Cakes earned 3 1/2 rolling pins!
They're cream puffs without all the work!
It really is a quick dessert to put together, but your guests will never know that.
Once they see it and then take a bite, they'll just be all sorts of wowed!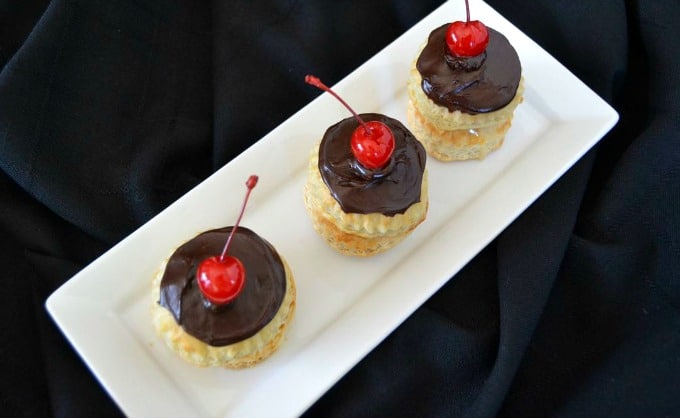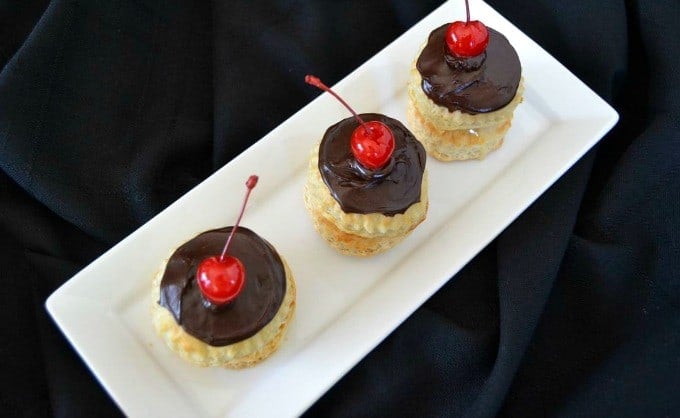 I can't wait to see what other things I can create with the Pepperidge Farm Puff Pastry.
I'll be on to something savory next!
What wonderful dishes will you be making with it?
We'd love to know!
Leave me a comment and share them with us using #puffpastry!
This is a sponsored post written by me on behalf of Pepperidge Farm Puff Pastry.
Reader Interactions