Best Back to School Dinner Ideas – easy entrees to help move you through the busy school year. These meals will help you get dinner on the table when your family is busy with after school activities, sports and practices AND you'll feel great about serving them.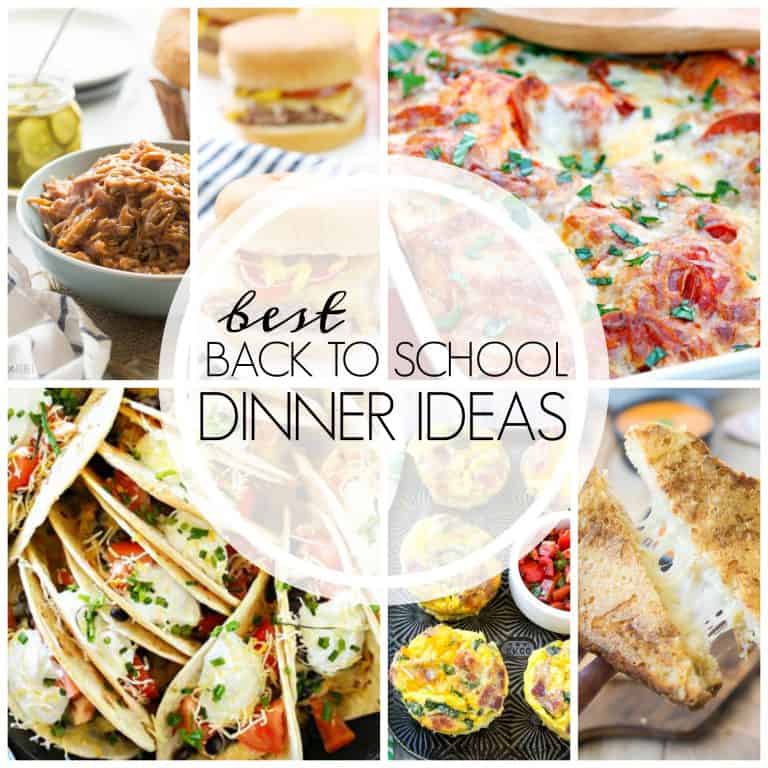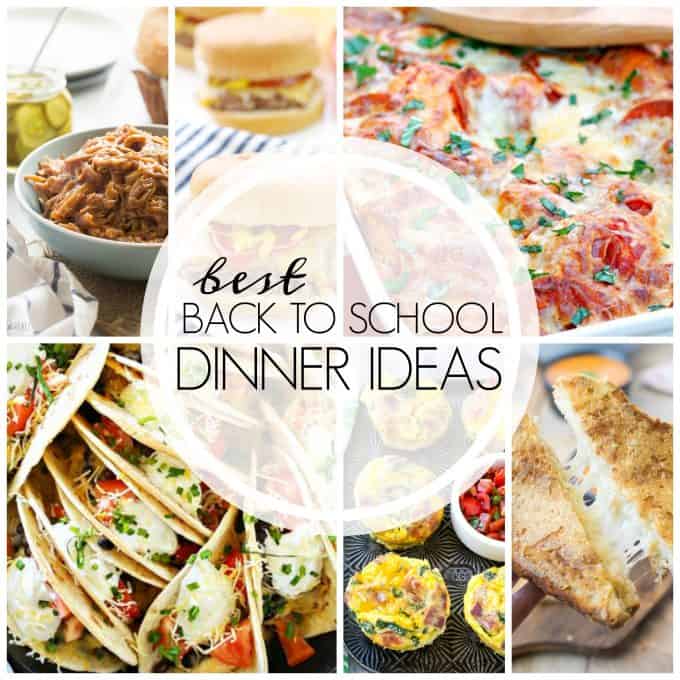 Is the school year in full swing now at your house?
I have to say that since our son and our youngest child graduated high school last year, I honestly haven't missed the craziness of homework, projects, late-night studying and various weekly activities when he was involved with sports.
I have missed watching him compete though in both cross country and with track. I joked that I would go back to the school to watch the events, but I haven't done that. I suppose I've moved on and have busied myself with the blog enough to fill that void.
Here's to a great and stress free school year for all of you!
Pin this to your favorite Pinterest Board!


I give you BIG baking hugs and muffins!!