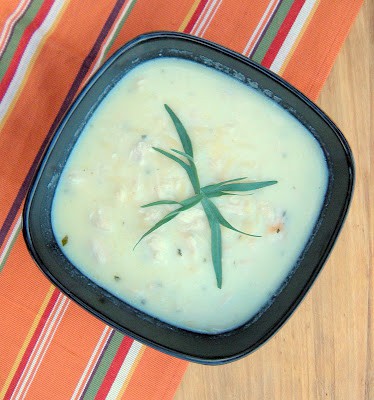 Sometimes there are days when you just want to say…
STOP!!!
in a VERY LOUD voice.
Tonight right after I made dinner was one of those times. It's been a little challenging around the 365 home lately.
Our middle daughter, who is a senior in high school, is showing the effects of senioritis. But she knows that even though she has been accepted into the college of her choice, that now is not the time to slack off. There are still AP (advanced placement) tests that she needs to study for and depending on if she passes them and how well she does, she could receive college credit.
So, at times lately, she's been on edge about her upcoming exams and also because she's been taking practice tests in her classes. It's just a wee bit stressful. She's just one of those driven personalities who put a lot of pressure on herself while we just try to lighten her up, de-stress and relax her.
Our son, the youngest and finishing his freshman year, is SSOOO wanting the school year to be over, too. And who can blame him? They only have a month left and I remember about this point in time I just wanted to be done already.
He's also had issues in one class in particular where he started the year with a teacher who left in the middle of the first semester consequently leaving him with various substitutes ever since. His grade is fine, but he's bored and he's also learned that he should have enrolled in some additional honors classes instead of the general education classes.
He may be running at Regions for track, but that has yet to be determined, so he's a little preoccupied with that, also.
Wow, here I am telling you our life story again when I really wasn't going to do this. But you know me, I start writing and I can't stop. I'll get to the part where I wanted to scream. I just have to lay the foundation for you.
Our eldest daughter, who is a sophomore in college, has been living at home since the end of February, beginning of March.
She withdrew because her father and I felt it would be best that she have the support of her family while she was dealing with certain things as opposed to being two hours away without a net to catch her. It's not a surprise. I mean, her mother did it. I withdrew right before finals the first semester of my sophomore year because I just. couldn't. handle. it.
And I went to school only 45 minutes from home. I was failing my classes largely due to the really horrible place I was in because my parents were going through a nasty divorce. Being an only child, I became stuck in the middle. Our daughter's grades were fine, she just needed some time off to be herself and receive some extra love and attention from her immediate family that she wouldn't be getting otherwise.
It's nice to have her home. I feel blessed that we are able to spend this time with her, that we are a cohesive family unit and able to provide her with plenty of love and support.
We've been adjusting to having a daughter home when she should be away and she's having to adjust to being surrounded by her crazy family 24/7. She's not working but is an assistant to the coach of her brother's track team, the coach she used to run for when she was going to the high school.
The kids have been picking on each other at various times as siblings, I'm told, will do. Sometimes it hasn't been pleasant and at various times they have told each other to stop which doesn't always end it. This bickering is something that has always irked me.
My husband says their rivalry is normal and healthy for them, but being an only child and one who doesn't like confrontation, I can't stand when they don't get along and just want it to stop.
It doesn't.
And today it didn't either. Our oldest daughter and son came home from track upset with each other because of some things that they'd said between them at practice. Then they mended fences and things were ok. Right as I was ready to put dinner on the table, my son and middle daughter start going at it because of the TV being too loud and music on the TV not being the right stuff to listen to or something nonsensical like that.
Our family room is part of the kitchen, and there's no wall separating the two. So, I'm in the middle of it. Sometimes, that sucks. Plain and simple. Like tonight.
Mr. 365 had departed the homefront a little earlier to go out with a friend and I suppose the anxiety of me cooking two things for dinner that I'd never made before, and attempting to put them on the table at a decent dinner hour, already had me on a very short fuse.
I was just a. ticking. time. bomb. "Can you change the channel? I don't want to listen to this." Silence from the son who is sitting in front of the TV focused on the laptop, yet having ownership of the remote. I still have yet to determine if he was just so engrossed and didn't hear her or he was ignoring her on purpose. I'm thinking the latter because he was already slightly aggravated with her.
"You're not listening to me! Change the channel, I don't want to listen to this song!", as she moves to take the remote from him. He yells. She yells. And that's when I blew.
I had just finished ladling the soup into bowls when I threw the utensil into the sink. And I didn't toss it gently either.
"I'M SICK OF THIS!! YOU HAVE ALL BEEN GOING AFTER EACH OTHER, PICKING AND GETTING ON EACH OTHER'S NERVES! YOU'VE ALL BEEN TELLING EACH OTHER TO KNOCK IT OFF AND NOBODY'S BEEN LISTENING! ENOUGH ALREADY!!"
"I'VE HAD IT!!!"
With that, I exited the kitchen, loudly shut the door to our bedroom and locked myself in our closet without the light. Peace at last.
The silence was incredibly comforting and I just needed to sit and get my thoughts together before I headed out to brave the masses. I just needed some "me" time. And while I thought, I remembered that there was a Cadbury Creme Egg in my purse.
I enjoyed my final treat of the Easter season knowing that days like this are less likely to occur than when the kids were little. And one day, when there's silence in the house,…I may even miss this.
Sometimes, there are days when chocolate makes everything better and gives you a different outlook on life.
I'm nuts about Greek food and LOVE Avgolemono Soup. I've been wanting to make it for a while now, but since it's not something that's baked, it hadn't been on the to-do list until the 365 ended.
I composed this after reading various recipes and reader comments on different blogs, liking what I found the most on
Sassy Radish
.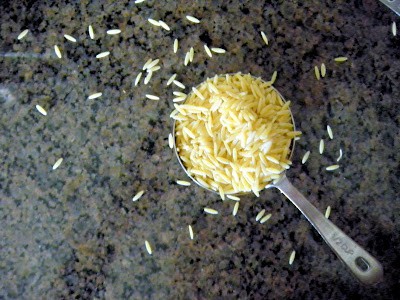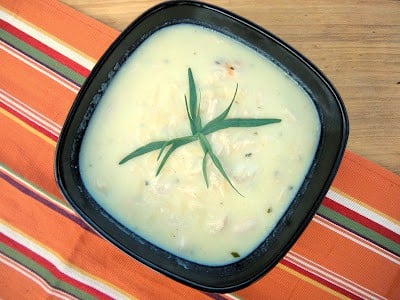 Ingredients
2 large boneless, skinless chicken breasts
1 tablespoon freshly chopped tarragon
¼ teaspoon salt
¼ teaspoon pepper
1 teaspoon olive oil
7 cups low-sodium chicken broth
½ cup orzo pasta, uncooked
pepper to taste
3 eggs room temperature
Juice of two lemons
Instructions
In a small bowl, combine tarragon, salt, pepper, and olive oil. Spread over chicken breasts to season.

I cooked the chicken in our George Foreman Grill for about 7 minutes. You could also prepare the chicken in a skillet on medium-high until fully cooked.

Separate eggs, putting yolks in a small bowl and the whites into a medium mixing bowl. Beat yolks.

Beat whites until light and fluffy. Set both aside.

With two forks, shred the chicken breasts and put into a bowl; set aside.

Pour chicken broth into a large saucepan and bring to a boil over medium-high heat.

Add orzo and cook for two minutes less than the required cooking time.

Add chicken and pepper to the pan and cook contents for another two minutes.

Reduce heat to medium-low.

With a whisk, begin whisking the egg whites as you slowly pour the egg yolks in.

Continue whisking as you slowly add the lemon juice, emulsifying the mixture.

Add about 1 cup of just the broth from the heated pan to the eggs.

Add the lemon/egg mixture to the soup, and add pepper to taste.

Gently shake the pot instead of wanting to stir, as this was suggested by a true Greek.

Heat over medium-low heat for 2-3 minutes without covering.

Serve into bowls.
Nutrition
Calories: 50kcal | Carbohydrates: 3g | Protein: 5g | Fat: 2g | Sodium: 179mg | Potassium: 236mg | Calcium: 11mg | Iron: 0.6mg
Did you make this recipe?
Share it with me on Instagram and make sure to follow me on Pinterest for more recipes.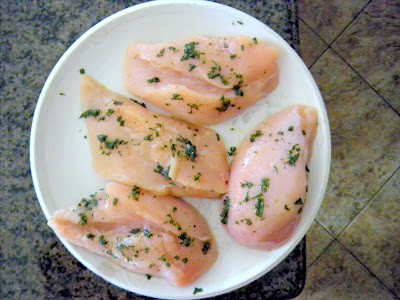 I cooked the chicken in our George Foreman Grill for about 7 minutes. You could also prepare the chicken in a skillet on medium-high until fully cooked.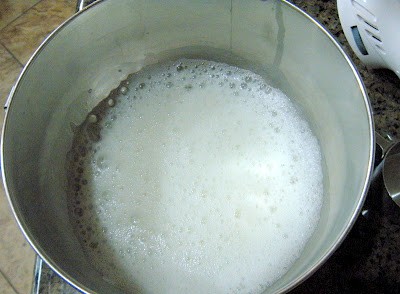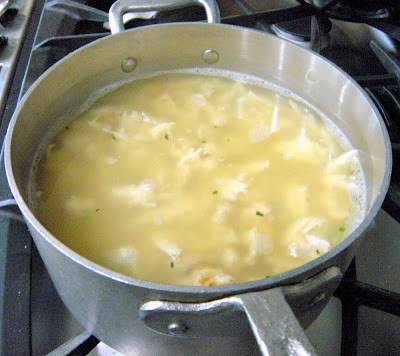 *Emulsify – combining two liquids together which normally don't mix easily. The ingredients are usually oil or a fat like olive oil or egg yolks, and another liquid like water or broth. Acidic liquids like lemon juice help the process by changing the pH of the mixture.
The liquids are combined very slowly, usually drop by drop, while beating vigorously, which suspends drops of liquid throughout each other. Bearnaise, hollandaise, and mayonnaise are examples of emulsified foods.- About.com*
You need to make sure that the broth is added ever so slowly so as not to cook the eggs with the heated liquid and to ensure that the emulsion is not broken.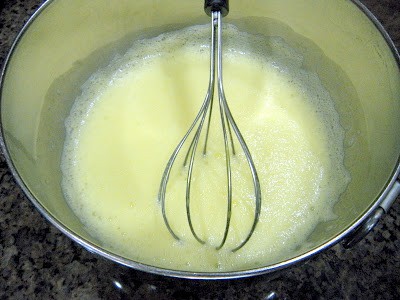 DO NOT allow the soup to come to a boil because the eggs will curdle.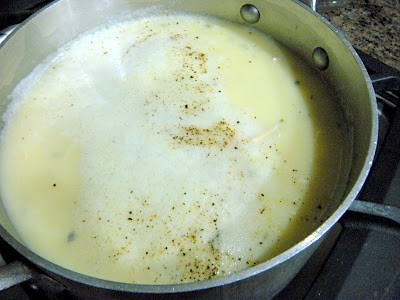 I forgot to add the pepper earlier, so I added it here. and it mixed in as I served the soup.
Ladle into bowls and serve.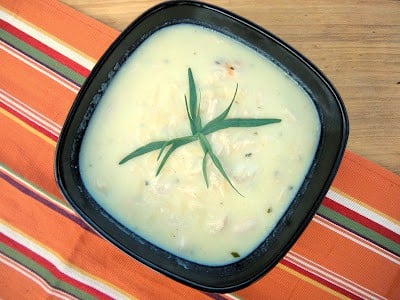 I rate everything I make on a scale of 1-4 with 4 being the best and this Avgolemono Soup earned 3 rolling pins.
I really liked it, but wanted the broth to be a little thicker. Maybe next time I'll add some cornstarch mixed with some water.
I've read on various sites that this is a soup that is better the day after even though those recipes had been made with rice. I really like orzo, so I wanted to use that. I served it with some breadsticks that I'll be posting tomorrow.
These are breadsticks you may have had before. If not, you may know about them anyway.
Reader Interactions