Yesterday, I went with my daughters to see one of my favorite foodie people!
You may or may not know her.
She's got this incredible blog that contains phenomenal recipes, her incredible photography, posts about her garden, her ranch, and even a section about her homeschooling.
She is an incredibly talented and gifted woman.
Oh yeah, she even has her own TV show on The Food Network. How cool is THAT??!!
Yesterday at her book signing, she told all 600+ of us that she is not very good at public speaking, but we didn't believe her. She had us all laughing while she showed us a PowerPoint presentation about her, her family, her handsome Marlboro Man, their ranch, and her beloved dog, Charlie.
Believe it or not, she even sang, 'My Endless Love' ~ about Charlie, of course!
The woman I speak of is none other than, …the one and only, …Pioneer Woman, Ree Drummond!
It was such an incredible experience to be able to meet and thank her for her for being such an inspiration in person.
I was a wee bit, ok, a lotta bit foodie star struck.
I think that's how I would be if I went to a blogging conference. Haha
Instead of talking to all of these "friends" I've gotten to know over that past year through my blog, I think I'd just sit there tongue-tied and intimidated, not knowing what to say to them, and feeling just a tad bit inferior because of how incredibly awesome they all are.
I am so inspired by so many of them!
Here are some pictures from yesterday.
She was so kind and wonderful to personally meet with all of us.
She signed A LOT of her books.
She was signing for at least 4 hours and then signed books for people who weren't able to wait, and some people even went up to her with 5-6 books for her to sign!! Mother's Day gifts, I suppose.
It was awesome and I'm so very glad I went.
Not that she'll ever read my little ol' blog, but THANK YOU, REE!!!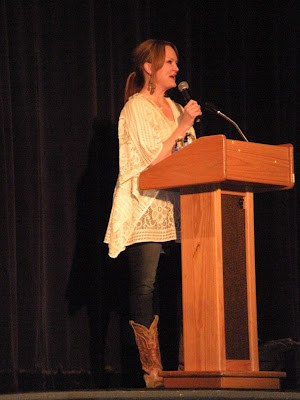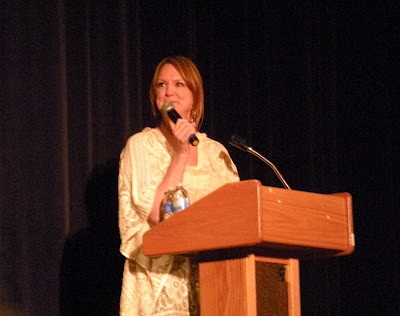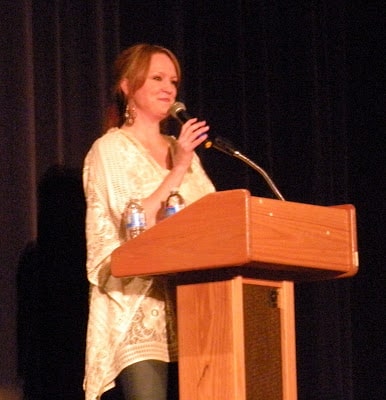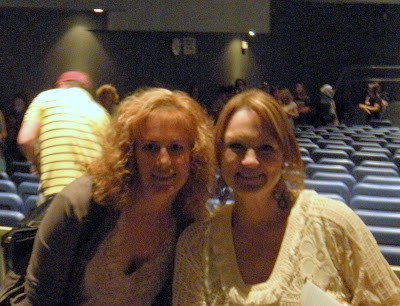 I was even able to have my picture taken with her Marlboro Man, aka, Ladd Drummond! It was so sweet that he was there the whole time to support her, meet with people AND sign her book as well.
They've got a wonderful thing going!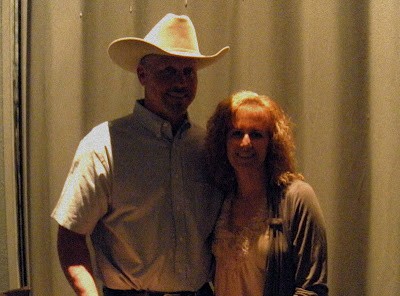 I really can't see Mr. 365 doing that if I were ever to do a book signing of 600+ people! LOL!
My man can't even stand to wait in line at Disney!
There's NO way. He'd be looking for the nearest golf course!
I give you BIG baking hugs and muffins!!