5 Ingredient Chocolate Torte – A rich, decadent, chocolate dessert made with only 5 ingredients. Pair it with some fresh berries and a dollop of whipped cream and it's a festive holiday treat.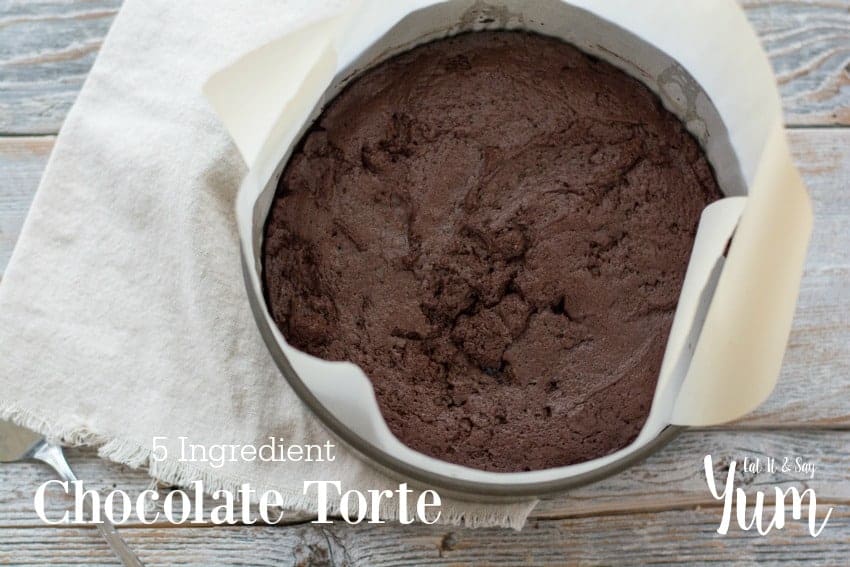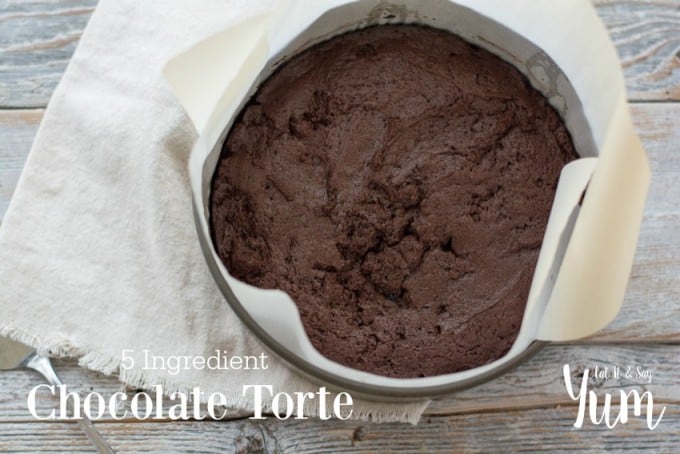 Hi friends! Leia here, from Eat It & Say Yum. I am so excited that we are into November. That means we are heading into the Holiday season, and this is my favorite time of year.
I am already thinking about what I am going to make for my holiday meals. Are you thinking about that, too?
Today I am sharing a delicious Chocolate Torte recipe, that only requires 5 ingredients.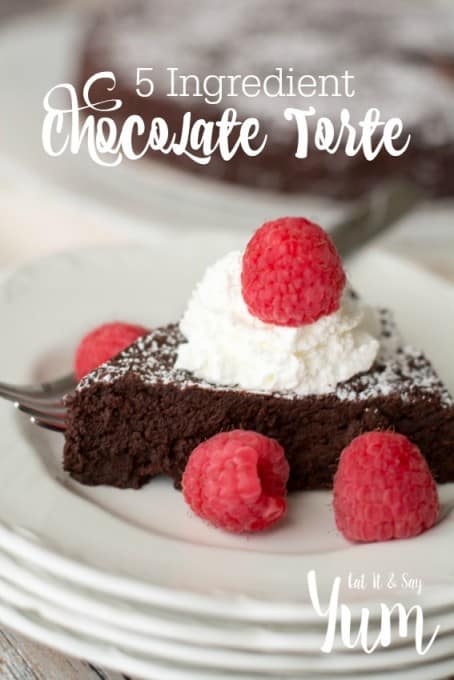 This torte is so decadent and rich, I like the tart berries paired with it. I enjoy chocolate with strawberries and raspberries so either of those berries would be great. You can also top each slice with whipped cream, or ice cream.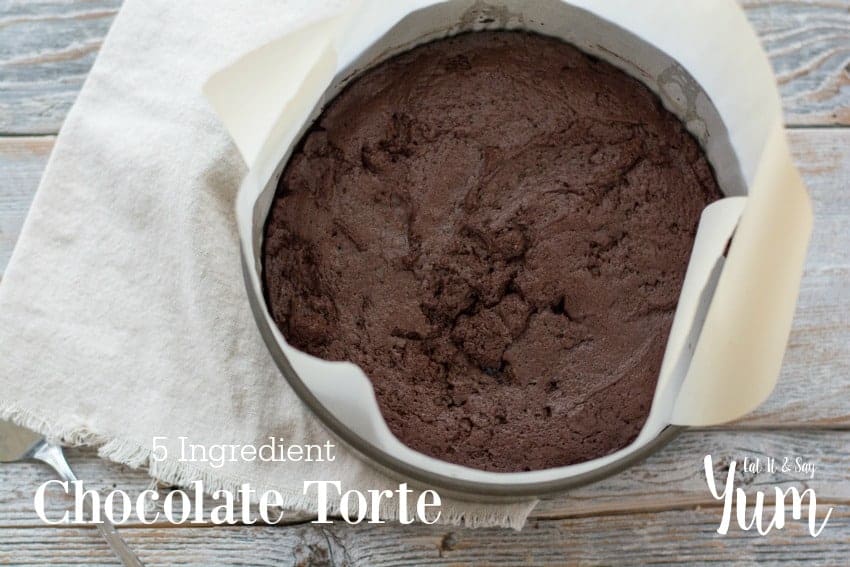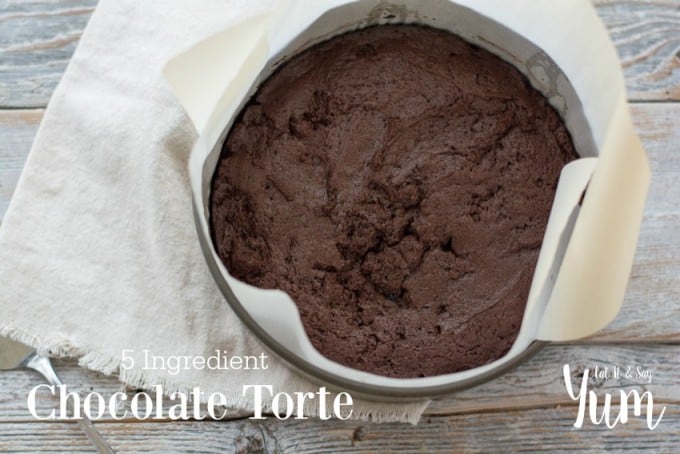 When you bake the torte, use a springform pan and line the bottom and sides with parchment paper. I sprayed the paper lightly with cooking spray, just to make sure nothing stuck. Once the cake had cooled a little, the paper on the sides slid right out for me.
I think this would be a great dessert at all your holiday gatherings. And it's so pretty, your family and friends will be amazed. Plus, it's chocolate. A whole pound of chocolate. You're welcome.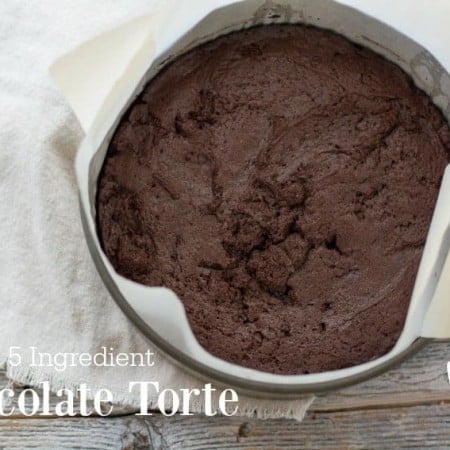 5 Ingredient Chocolate Torte
A rich and decadent dessert, this 5 Ingredient Chocolate Torte paired with fresh berries and a dollop of whipped cream will be a festive holiday treat.
Ingredients
1 tsp water
1 lbs german chocolate or a combination of dark and milk chocolates- nice baking chocolate
1 Tbs flour
1 Tbs sugar
4 eggs- whites separated
Optional toppings: powdered sugar whipped cream, ice cream, fresh berries, etc.
Instructions
Melt the chocolate in double boiler with the 1 tsp water, then let the chocolate cool to room temperature.

Preheat oven to 425 degrees. Beat the egg whites in clean bowl with an electric beater, until the whites are stiff. Set aside.

Beat the melted chocolate with the flour, sugar, and the egg yolks in a separate bowl. Fold the egg whites into the chocolate mixture, in 4 additions.

Once everything is incorporated, line a springform pan with parchment paper on the bottom and up the sides. Lightly spray the paper with a cooking spray. Spread the chocolate batter into the pan and spread evenly, out to the sides of the pan.

Bake on the middle oven rack, for 15 minutes. Remove from oven and let cool. Remove the sides of the springform pan and then dust the torte with the powdered sugar.

Cut into wedges and serve with the toppings of your choice.
Did you make this recipe?
Share it with me on Instagram and make sure to follow me on Pinterest for more recipes.
~FOLLOW LEIA~
More desserts from Eat It & Say Yum: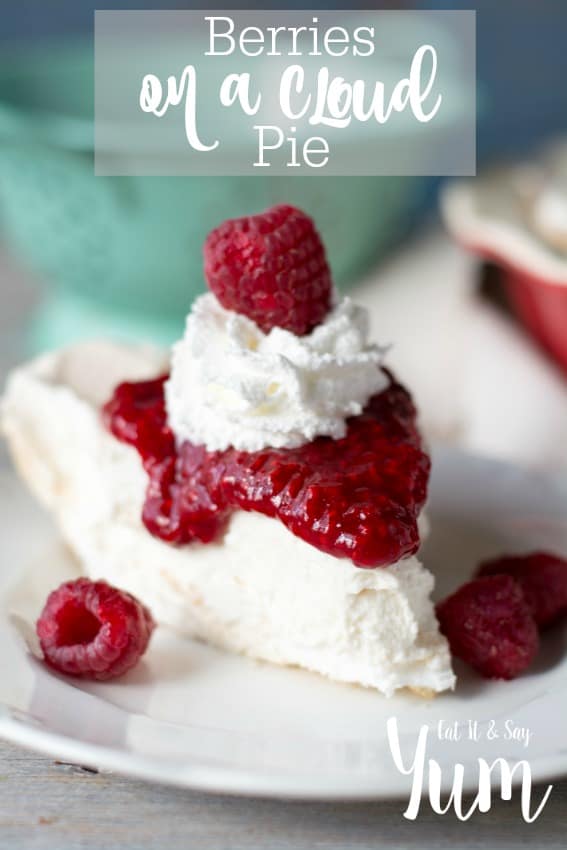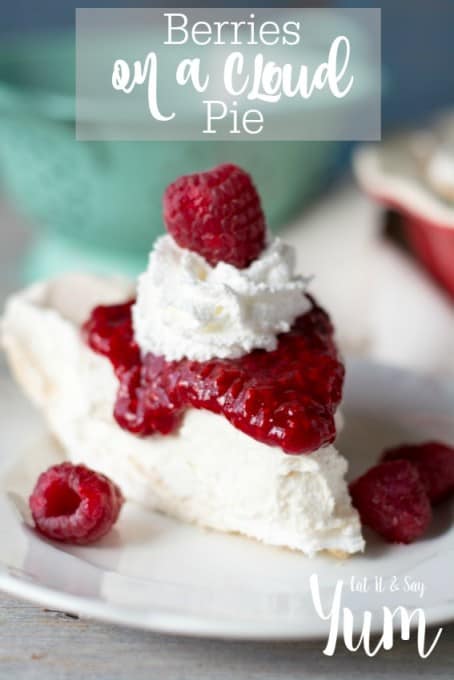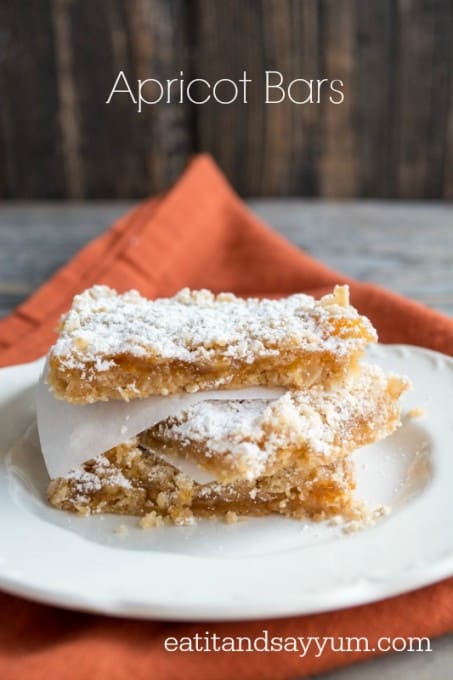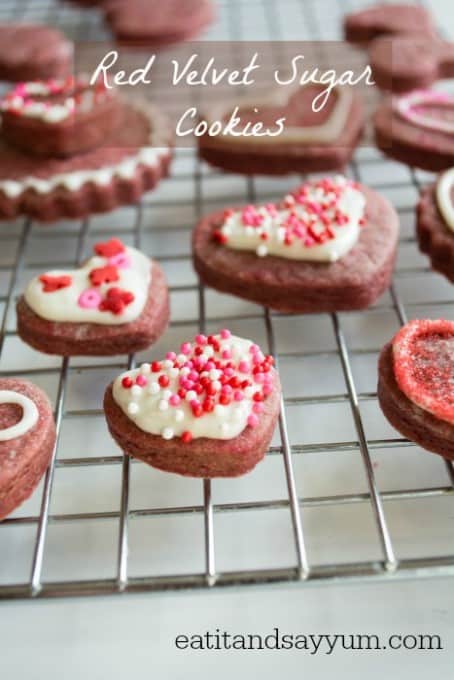 Reader Interactions