Zucchini Pancakes – a great breakfast to start the day and a wonderful way to use the abundant fresh zucchini from the garden.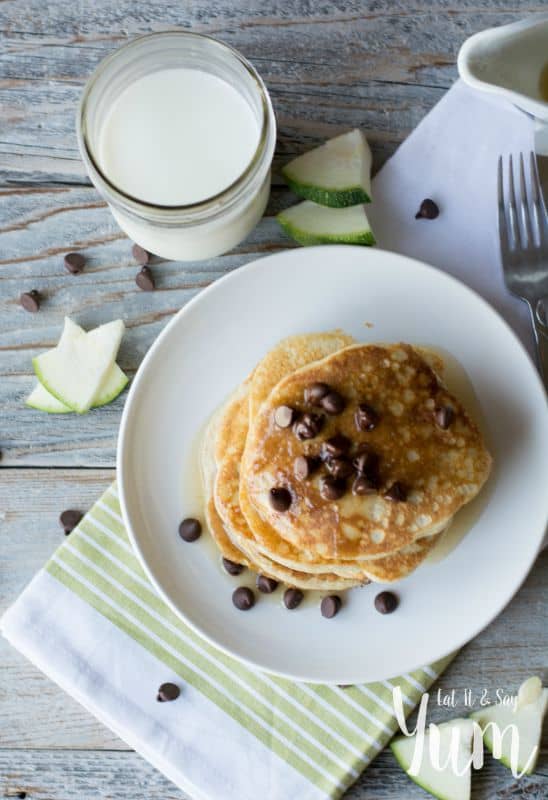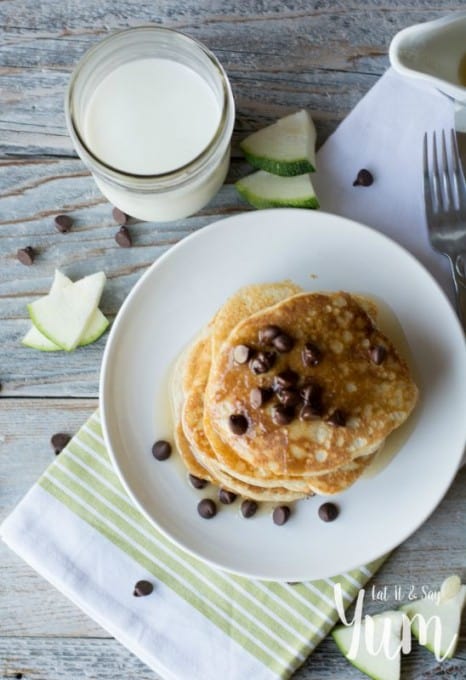 Hi again, friends! This is Leia from Eat It & Say Yum. 🙂
Has anyone else had a crazy busy summer? I feel like I just can't get caught up. Luckily the kids go back to school next week. We will have a schedule again, and I will be able to breathe a big sigh of relief. Ahhhh…
Anyway, while it is still summer, we are still enjoying some summer produce. Like zucchini. Big, MONSTER zucchinis that a friend gave us. It's been awesome. One way that we have been using a lot of our zucchini is in these yummy Zucchini Pancakes. My kids were skeptical at first, but they quickly learned that these taste delicious – even with those veggies in there. Any excuse to work more veggies into our diet and I say 'that's a good thing!'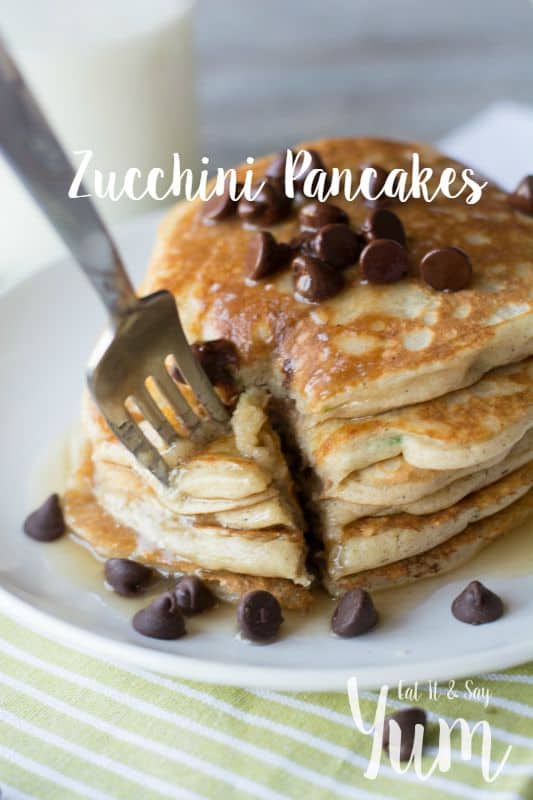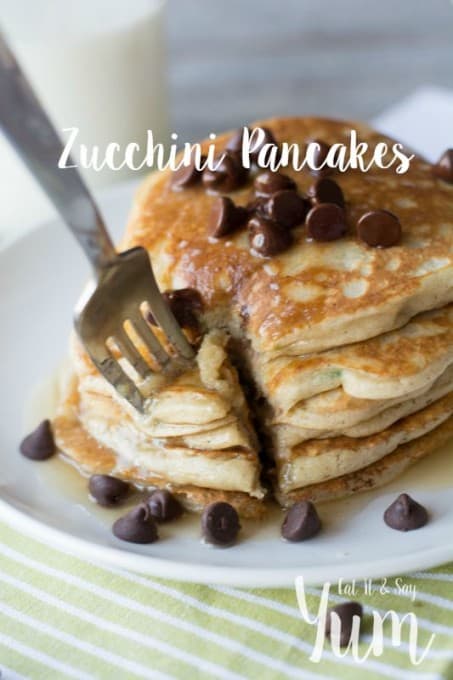 Pancakes are a staple in my house. We eat them in all sorts of varieties. And we ALWAYS have to have buttermilk syrup. We just love it. And to make these pancakes even yummier and a bit more like zucchini bread, we sprinkled some chocolate chips on top. The warmth of the pancakes instantly starts to soften the chips, and we love melty chocolate chips. Don't you?!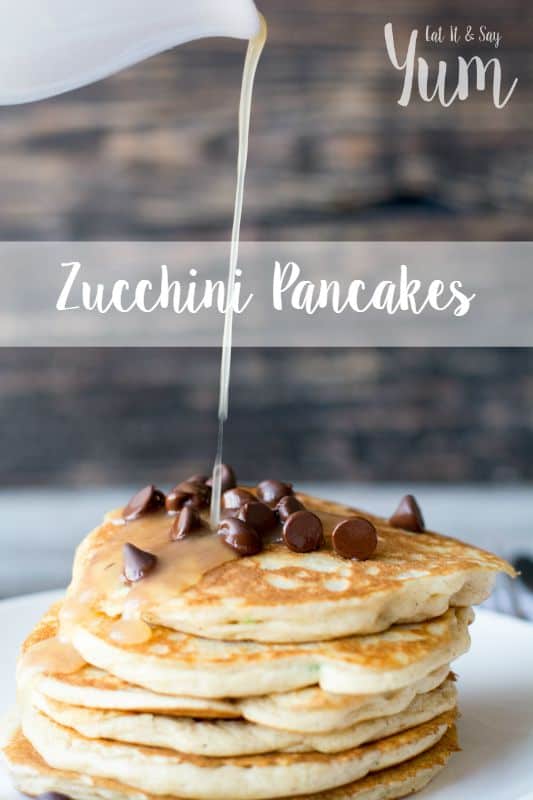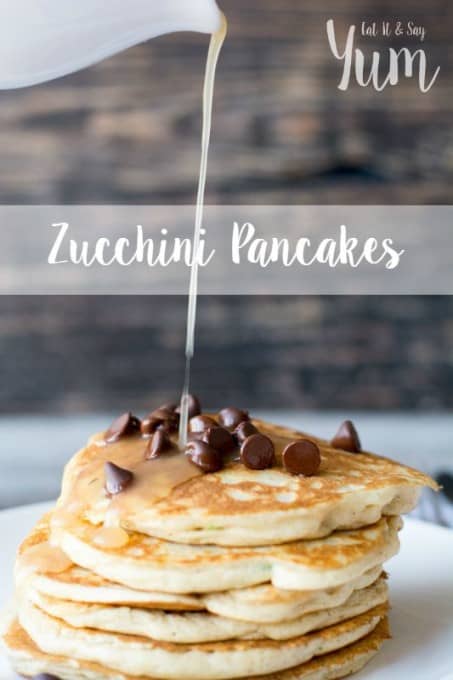 This made enough pancakes for my family of 6. (Even though I did have to tell my 5 year old to stop after his 5th pancake!) But really I just love having another use for all the delicious zucchini. I hate to see fresh produce go to waste.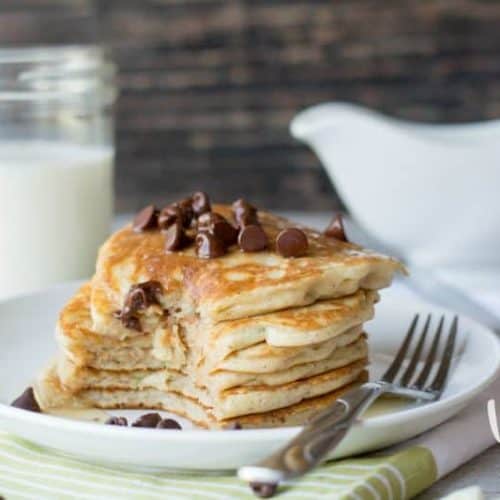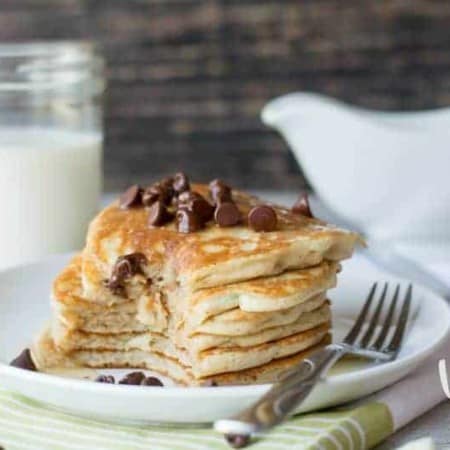 Ingredients
1 ⅔ cups buttermilk
1 tsp baking soda
3 eggs- whites separated
1 ½ cups flour wheat flour can be substituted for all-purpose
1 tsp sugar
1 tsp baking powder
1 tsp salt
1 tsp cinnamon
½ tsp all-spice
½ tsp nutmeg
½ cup oil
1 cup grated zucchini
chocolate chips- for sprinkling over pancakes
syrup- I recommend buttermilk syrup
Instructions
In a large mixing bowl, stir the buttermilk and baking soda together. Add the egg yolks to the buttermill, place the egg whites in a separate, medium mixing bowl. With clean beaters on an electric hand mixer, beat the egg whites until stiff peaks form. Set aside.

In a small bowl, about 2 cup size, add the flour, salt, sugar, cinnamon, baking powder, nutmeg, and all-spice. Stir.

Add the dry ingredients to the buttermilk and mix with the electric hand mixer, just until the flour is combined. Add the oil and grated zucchini and mix again, briefly. Use a rubber scraper to gently fold the egg whites into the batter.

Grease a hot griddle (about 350 degrees) and pour the batter on in the size of pancakes you want. I use a 1/4 cup measurer, and heap it slightly with batter. This makes a good size pancake, about 5 inches across. Cook for about a minute and a half, until the pancake batter has bubbled and is cooked around the edges. Flip the pancakes and cook the other side. Only flip once to maintain the fluffiness of the pancakes.

Serve immediately. Sprinkle the top pancake with chocolate chips and drizzle with syrup.
Did you make this recipe?
Share it with me on Instagram and make sure to follow me on Pinterest for more recipes.
Click here to see my other posts on 365 Days of Baking and More.
~FOLLOW LEIA~
More recipes from Eat It & Say Yum: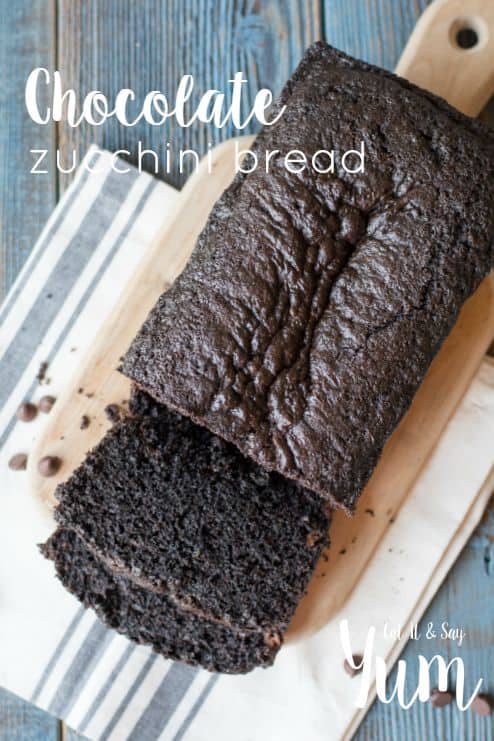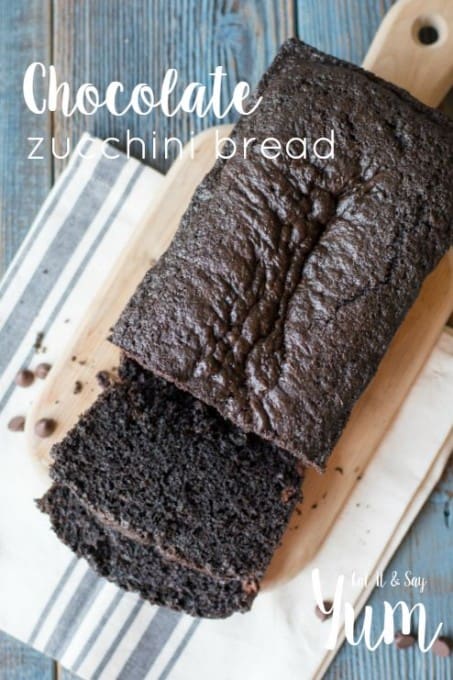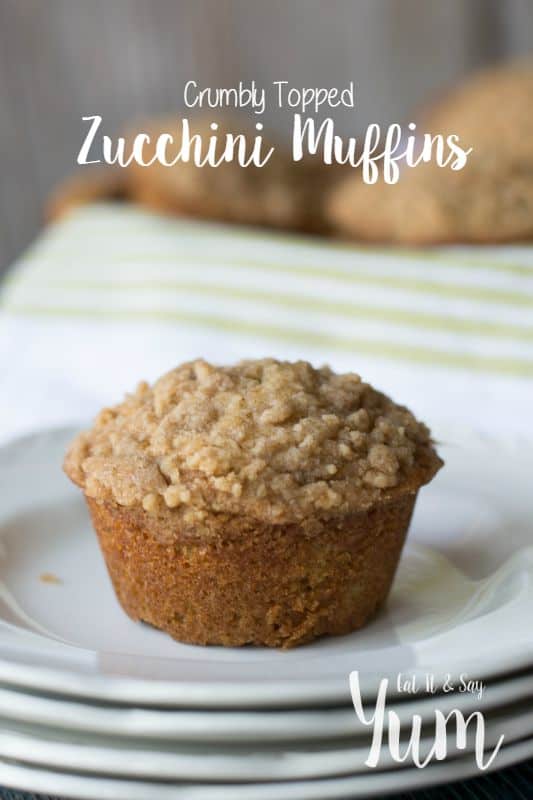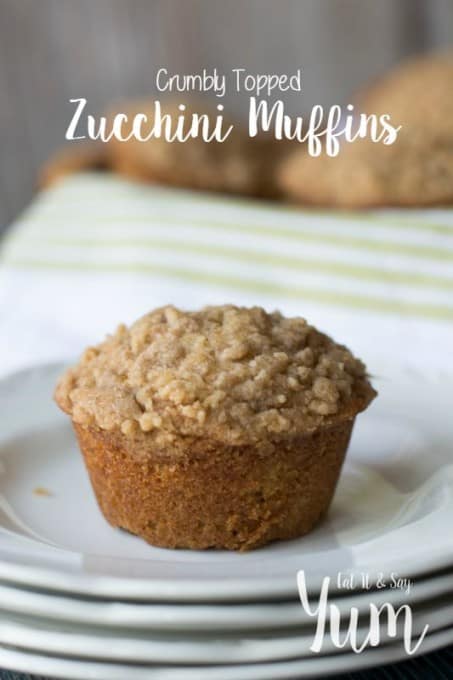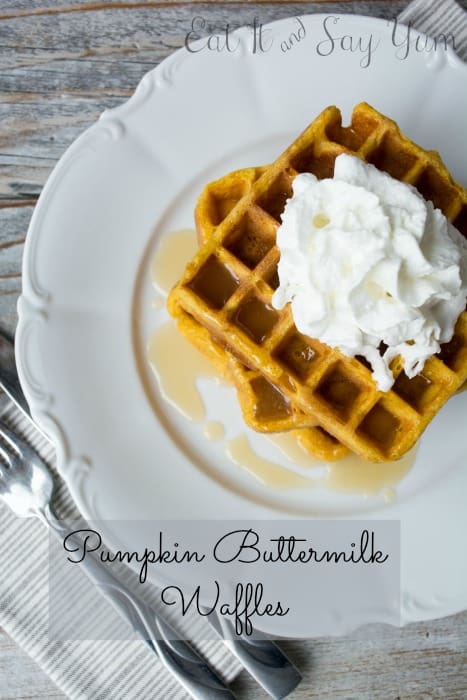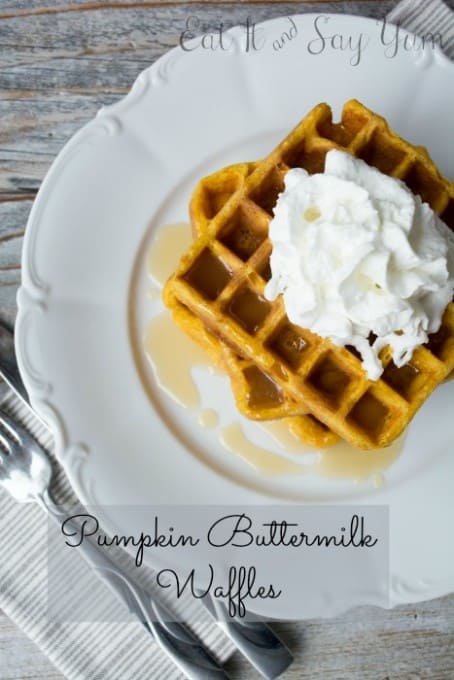 Oh, as you all know, I have an weak spot for anything associated with breakfast and I can't wait to give these pancakes a try. Thanks so much for this week's recipe Leia – they look great!
I give you BIG baking hugs and muffins!! ~Lynne
Reader Interactions