Do YOU like easy as much as I like easy?
I bet you do!
I see you nodding your head.
Then follow me as we discuss what you can do with this little blue piece of goodness located next to my recipes.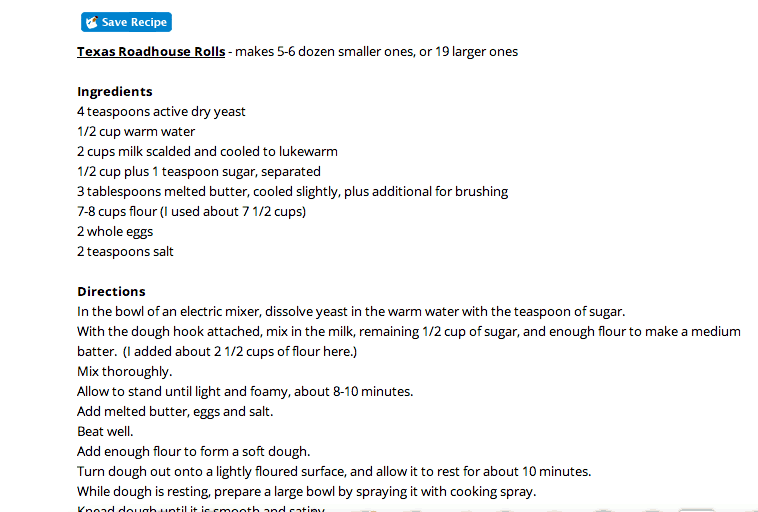 Easy's good, especially when it comes to things like recipes.
You want life to be simple and quick when it comes to things in the kitchen, especially if you're one of those people who have a life. Which I'm guessing, is each of you.
Am I right?
I can't tell you how many times I've been on a blog, saw a recipe that I knew I just had to make, then became side-tracked in one way or another (which for me is really easy to do) and forgot to bookmark it or came back to the computer later only to find one of the kids had closed the window.
Oops, sorry mom!
It's my own fault, but so very aggravating!!
Well, I've come to you with a solution.
And everybody likes a solution to a problem, right?
There's this thing, see, a little blue button that says "Save Recipe" which is now featured on many of my most popular recipes.
See it?
This little thing is like magic, I tell ya, MAGIC!!
There's so much goodness in this one little button and it opens up a whole new world for you and is going to make your life SO much easier. Trust me on this. It is…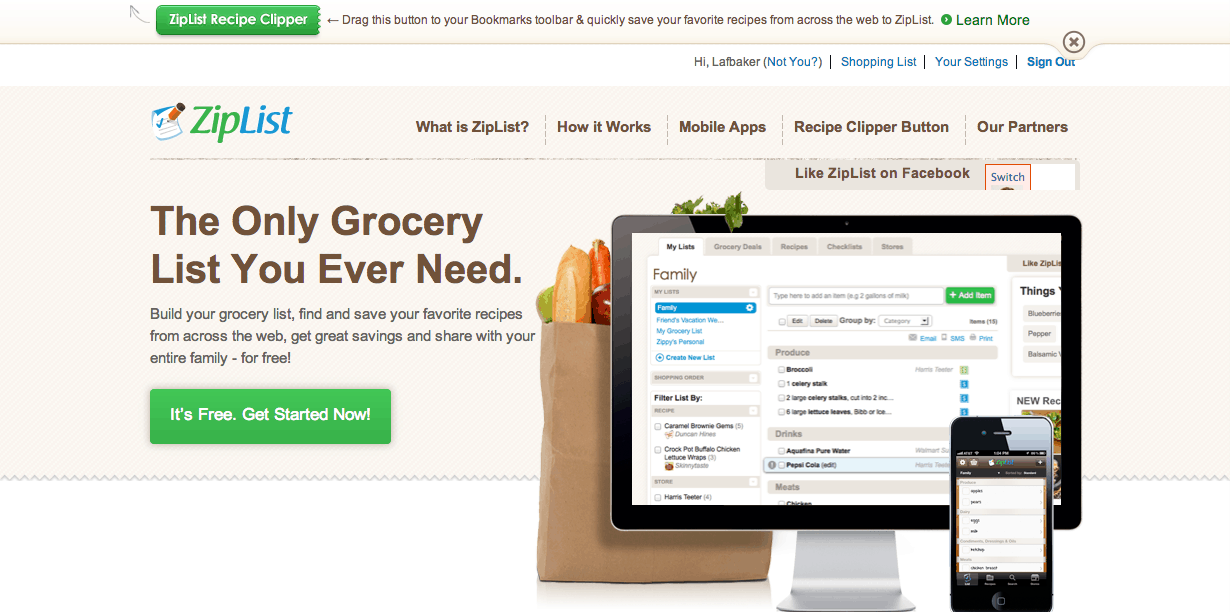 Once you click that little blue button conveniently located next to each recipe…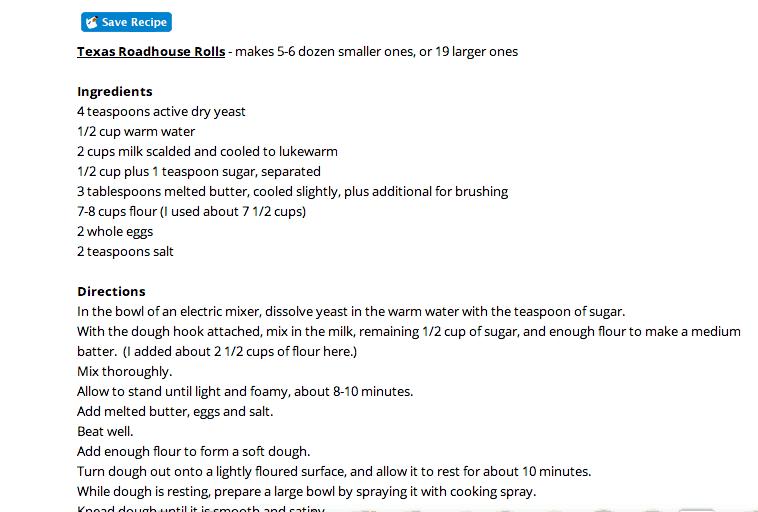 it will take you to a screen that shows you've added it to your very own personalized Recipe Box.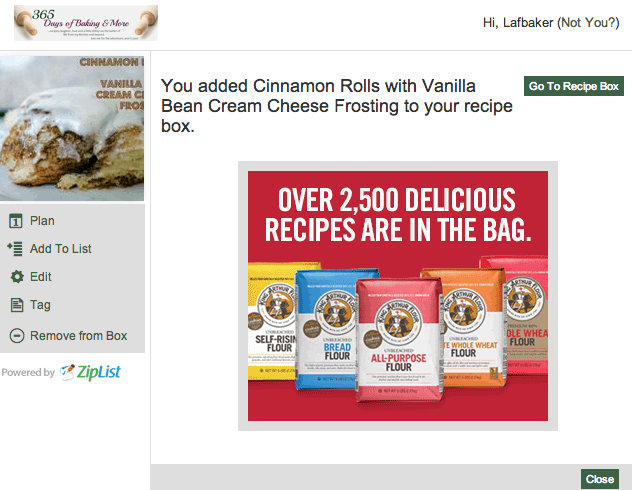 There, you can pick a date and add it to your meal calendar, or add items to your shopping list that you may need to make the recipe.
In the upper right hand corner where you see that green "Go to Recipe Box", there you'll find all of the recipes you've clicked to save in one convenient place! And the best thing is, the recipes don't have to be just from 365 Days of Baking (although I sure do hope you have a lot of them)! No, they can be from any site you choose. There's a great list of ZipList Partners who have the ZipList Recipe Box on their blogs so you can easily access your saved recipes and your shopping list!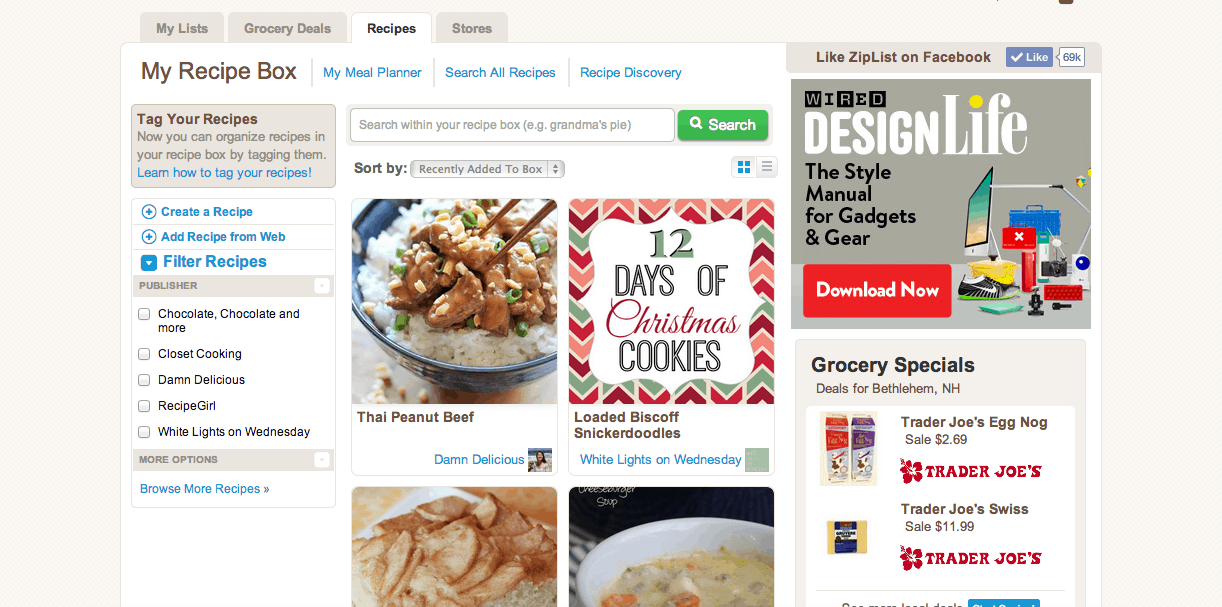 AND there's a great ZipList Recipe Clipper you can add to your bookmarks toolbar to save any recipe on the web, even ones from Pinterest!
You can even find deals at the grocery stores in your area and then add those items to your list. You can either print the list to take with you or pull it up on your mobile device!
With their mobile apps, it makes ZipList easily accessible anytime anywhere.
It's free and it's easy and it's even F-U-N!!!
What's better than that?
So, click that blue button and let the party begin!!
If you want to save a recipe that I have yet to add the button to, please leave me a comment and I'll "get 'er done", so you'll have it!
I give you BIG baking hugs and muffins!!