Are you a blogger looking for better organization? Are you excited to move to the next level with your blog or are you just starting out and want to be organized from the get-go? If you're at that point, all the power to you! OR, even if you're not a blogger, but looking for a planner that can help you do all this, add sanity to your life, and more then look no further! This Say Not Sweet Anne 2015 Blog Planner will help you do just that!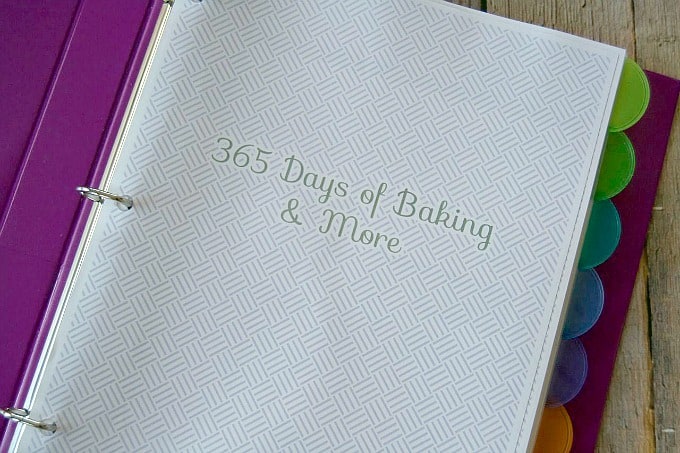 I've never really been one for making New Year's resolutions…
But this year…
Is definitely going to be different!
I'm excited, motivated and really ready to move this blog into the next century!!
Yeah, I know that we're years away from that, but it just sounded apropos.
Ok, maybe not, but just go with me here. Humor me.
Mr. 365 and I decided while we were living in NH that once we moved to Arizona that I would have a full-time job as a food blogger. Only that word "job" isn't a fair word to describe what I now do because I am having just WAY too much fun doing it!
I am very excited and motivated to expand 365 Days of Baking & More, consequently, I decided it was high time to buckle down, make those New Year's resolutions, set some goals and GET. ORGANIZED!

So, after doing some research and deciding what I wanted a blog planner of my very own to contain, I found Kayla at Say Not Sweet Anne. She even has her own Etsy shop and offers those who make a purchase $3 off when using the coupon code EARLYBIRDPLANNER.
Kayla's planners are available in full (letter) and junior sizes, so you'll find the perfect fit for you! She also has student planners, perfect for anyone in high school or college.
I chose the full size because I need to have plenty of room to write and one thing I love about all of these pages is that there's more than enough room for all my ideas, goals, notes, recipes I'll be making, posts I'll be doing, even family commitments we have scheduled. I need to know who's where when, and what we'll be doing, so I don't miss anything.
In the front is a yearly view page, so that I can see the year at a glance.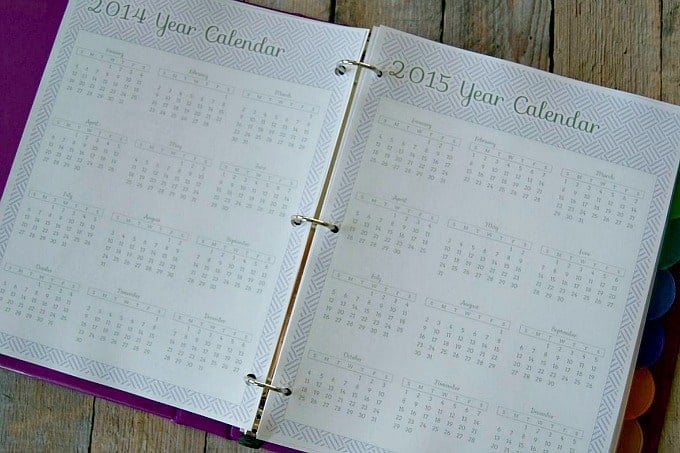 Each month of the year is separated very nicely with a sizable monthly calendar with each day of the month having plenty of room to include my post for the day, an appointment, or anything else of importance that I want to keep track of.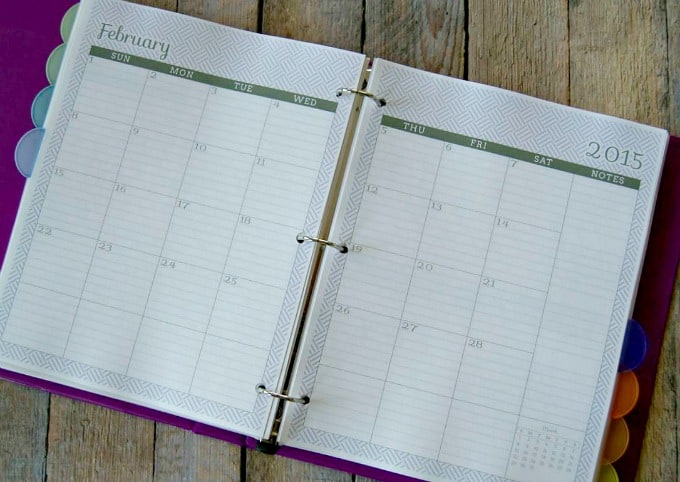 Then, each day of each month has even more room so that I can list specifics for what I want to accomplish that day.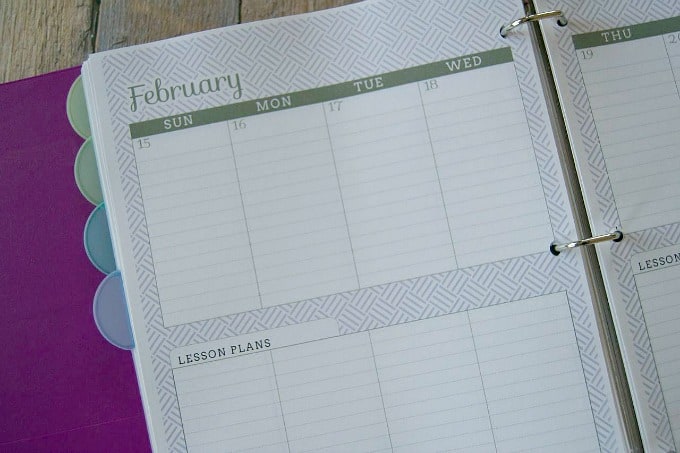 Kayla has also made add-ons to help tailor your planner. These additional pages will allow you to do things from tracking pageviews, and social media numbers for your blog to menu planning, shopping lists and more!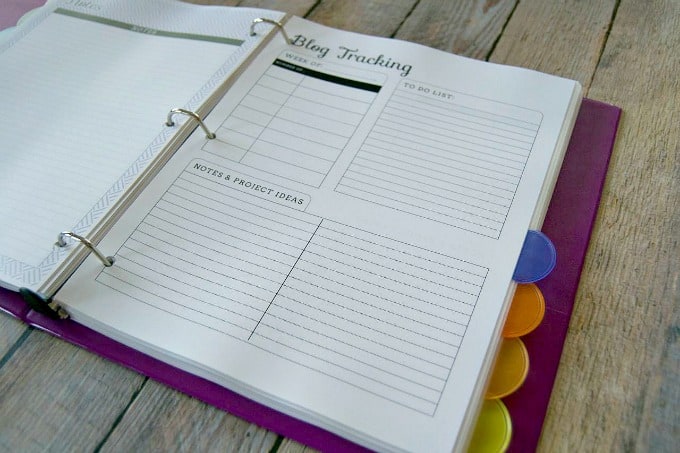 You can download the planner after purchase to print it at home or at a printer's. I purchased a 1-inch binder at Walmart, and chose to have it professionally printed as two-sided sheets. This can be done on your own printer, but I know my limits and figured I'd spend more money, not to mention kill more trees when attempting to do it myself.
There are still some organizational things I want to do with it such as inserting the tabs to label each month and use some highlighters to separate sponsored posts from my own blog posts.
And of course, I showed you blank pages because what's to come on 365 is so much more fun when it's a surprise!!
With this little baby in my hands, I am so very excited. I have a completely blank canvas in front of me and I'm the artist. I can create whatever I want, however and whenever and the possibilities are ENDLESS!!
I know I was able to create and do all that before, but this Say Not Sweet Anne Blog Planner is holding me accountable and that is something that I seriously need so that I don't become sidetracked.
These planners will also make great gifts for your blogger friends or family members this holiday season!
Organization and BIG, wonderful things happening in 2015. It's a thing!
And I'm SO excited to have YOU join me for the ride!
This is a "review post" and in exchange, I was given this planner by Say Not Sweet Anne.
I only endorse or recommend those products I personally use and feel will best benefit my readers. It is written by me and all opinions expressed are my own.
I give you BIG baking hugs and muffins!!