This post is part of a social shopper marketing insight campaign with
Pollinate Media Group
™ and Post Pebbles, but all my opinions are my own. #pmedia #PostWalgreens
Post Great Grains Cranberry Almond Crunch Crumb Cake – a dense breakfast cake made heart healthy with the addition of Post Great Grains, substituting applesauce for the egg and Greek yogurt for sour cream.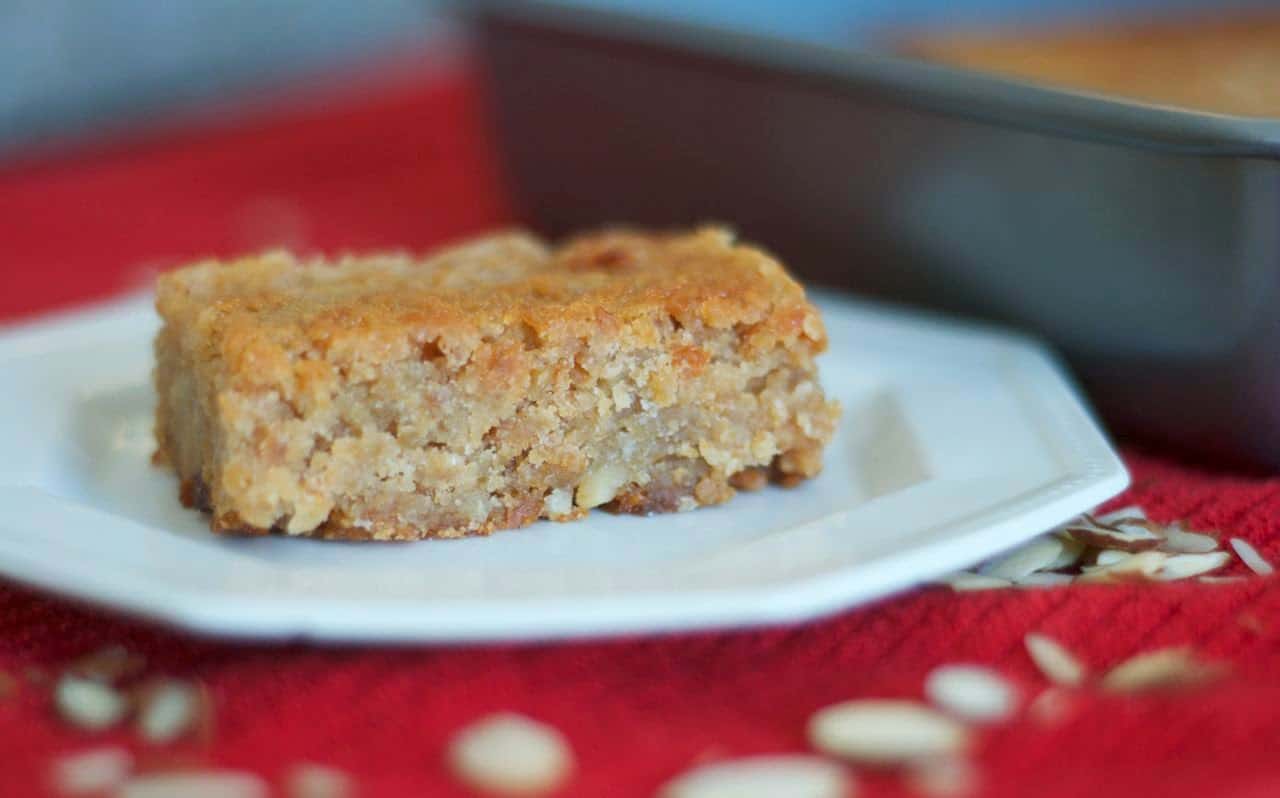 I have been compensated for this post, but all opinions expressed are my own.
Who knew you could cook with breakfast cereal?!
Not me!
Foods made with cereal are a great alternative to eating it the standard way!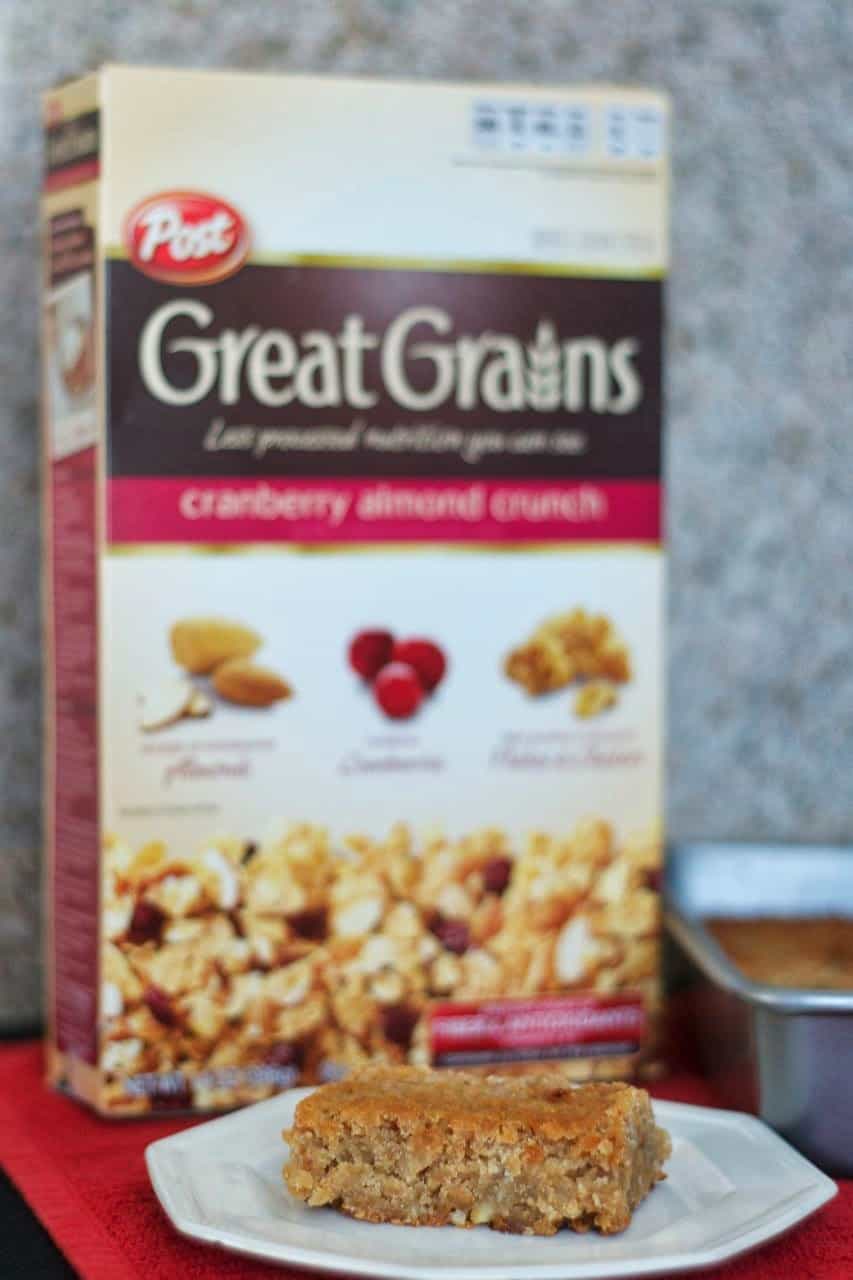 When I read about the requirements for doing this post, I laughed when Pollinate said we would be shopping at our Walgreens for a box or two of Post cereal.
Walgreens, seriously? I hesitate to buy cereal or any food product for that matter at my local drugstore because I have this picture in my head that it's been sitting on the shelves for months untouched covered in dust.
*shudders*
I don't know why I think that, but I do.
AND why on earth would I purchase cereal there when it's probably ten times more expensive than it would be at my local grocery store? But it isn't, it's comparable!
And there really is NO dust on the boxes. I checked them all. So go! Go now and buy your cereal at Walgreens, what are you waiting for???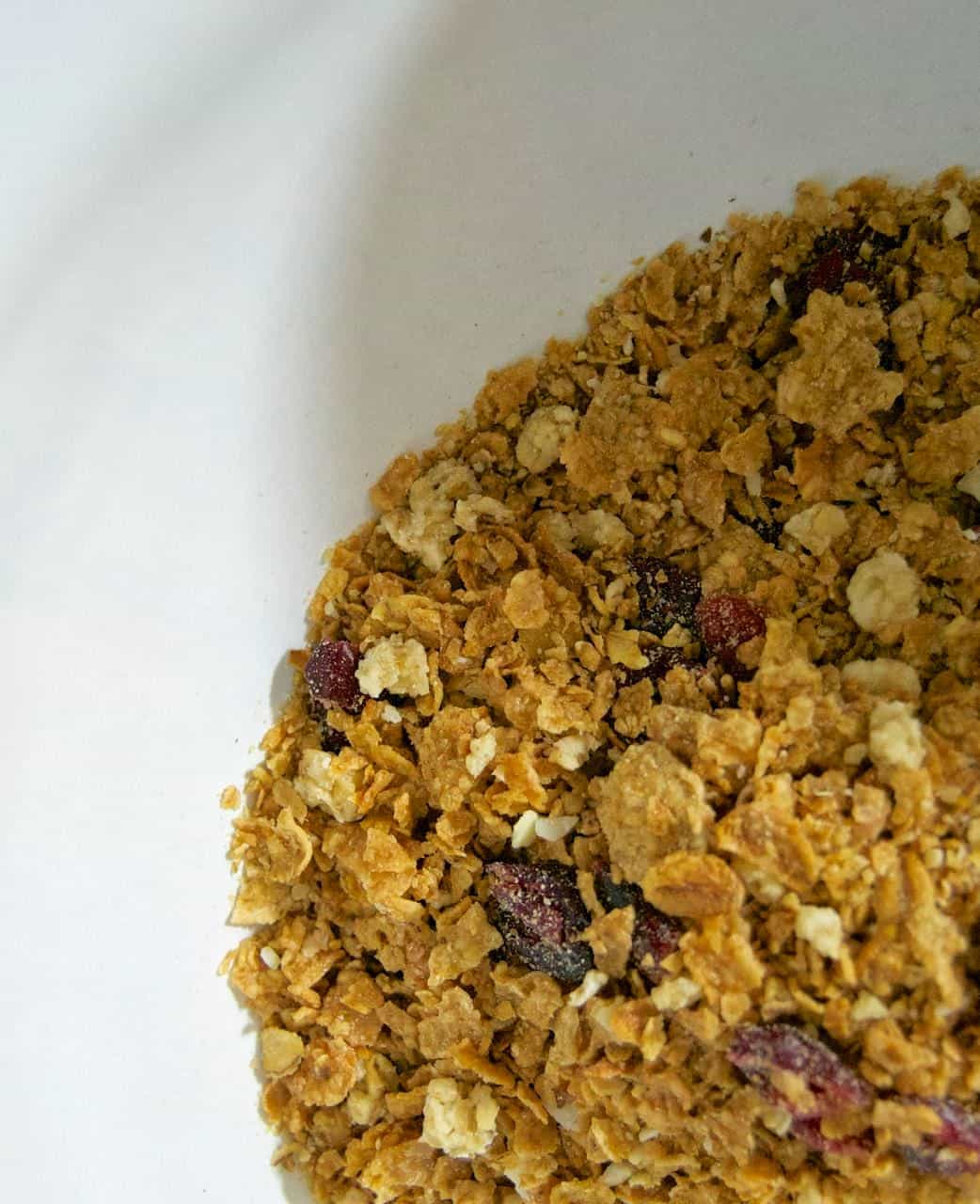 There were quite a few different Post cereals to choose from, but I ultimately went with the Great Grains Cranberry Almond Crunch. I was very pleased with my selection, too and will be buying it again for the family…
or just for me (because I don't want to share it). I liked the flavor combination and the crunchiness of it, too.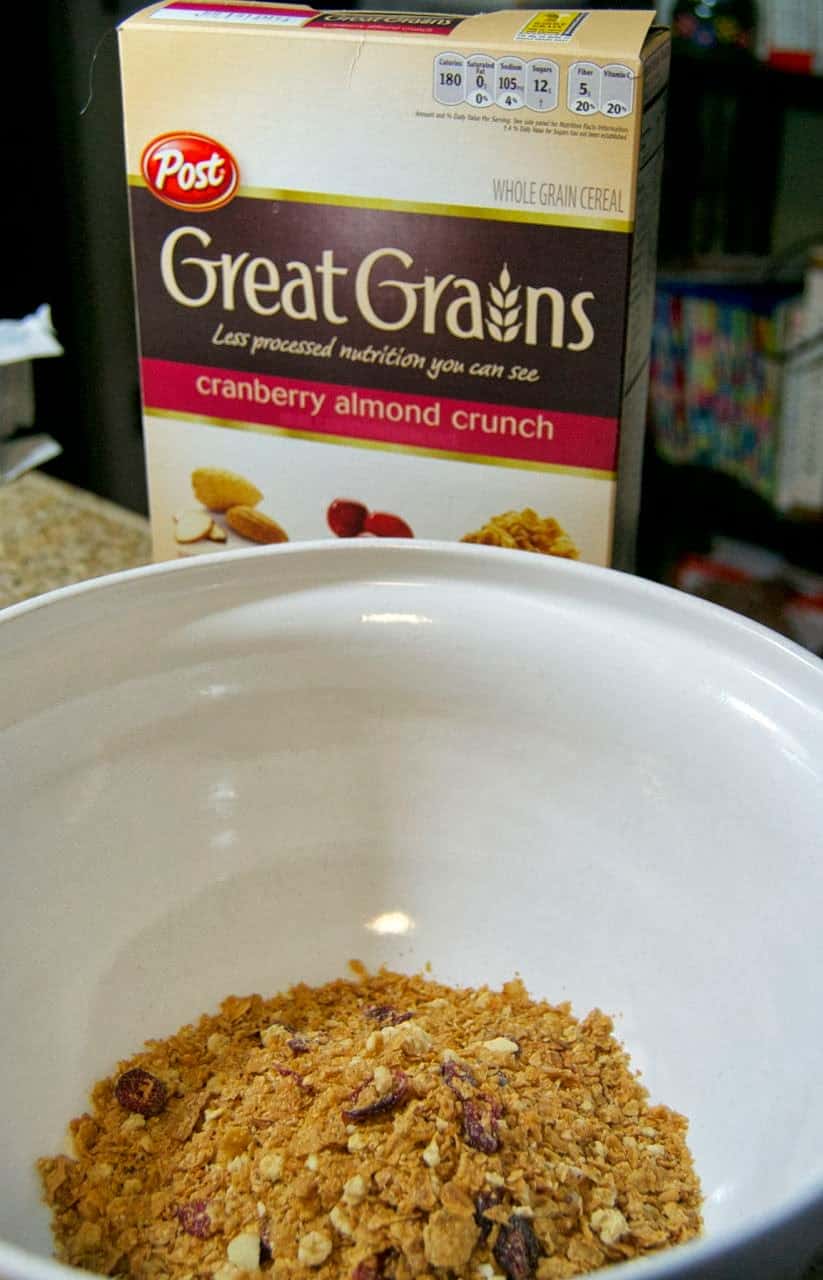 And I even enjoyed baking with it, because honestly do we ever look at a box of cereal on a store shelf and think, "Hey, I'm going to make some cookies, bars or cake with that!" I know I haven't. I guess I've never gone "outside the box". haha Ok, I know that was bad – I just couldn't resist.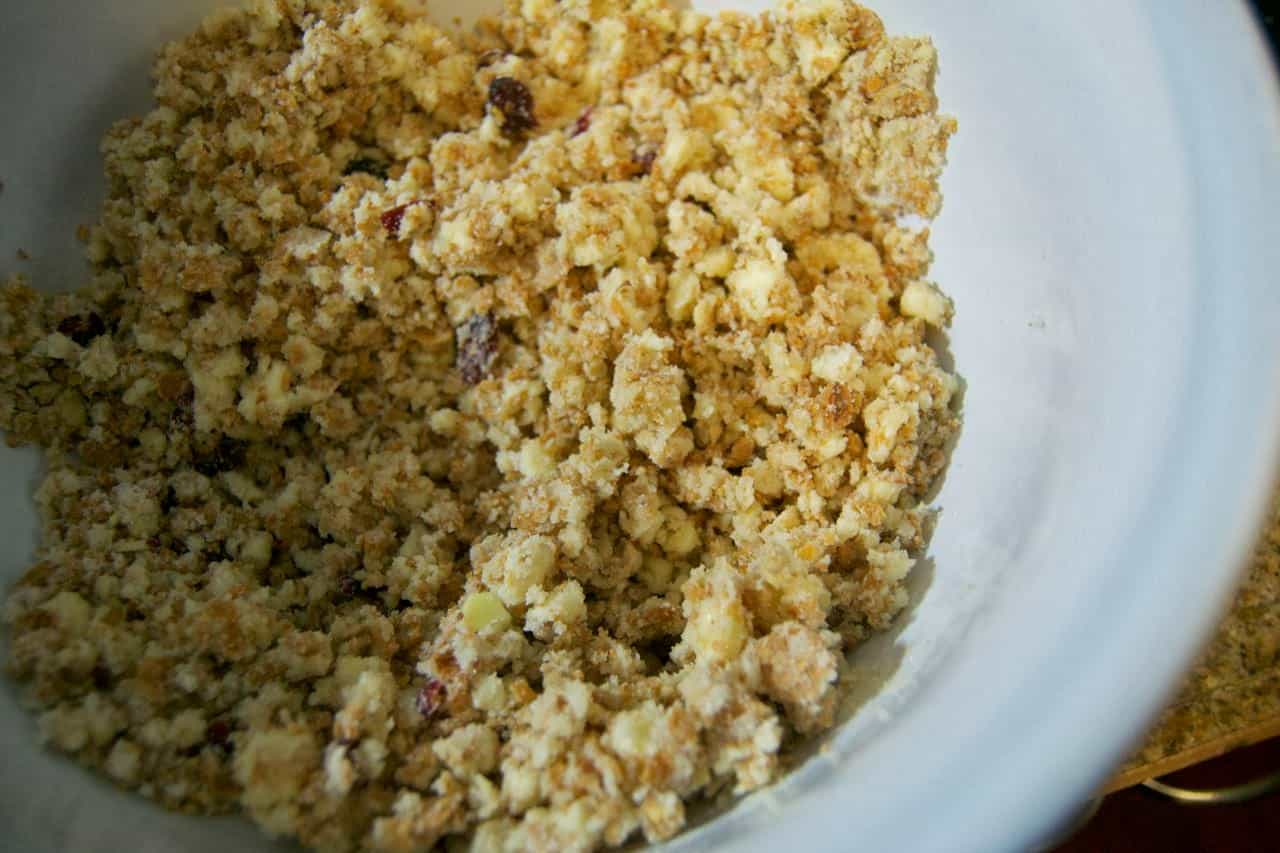 To make this heart healthy for American Heart Month, I substituted 1/4 cup applesauce for the egg and also Greek yogurt for the sour cream. I'm thinking I should have substituted it for the butter instead because there was a whole cup of that and only one egg, so the cake was very dense and heavy.
I think I'll try that next time.
SIGN UP FOR THE WEEKLY
365 DAYS OF BAKING & MORE
WEEKLY NEWSLETTER BELOW!

Post Great Grains Cranberry Almond Crunch Crumb Cake – makes one 9-inch square cake
Ingredients
1 1/2 cups crushed Post Great Grains Cranberry Almond Crunch Cereal
(equals about 2 1/2 cups uncrushed)
1 cup granulated sugar
½ cup packed light brown sugar
1 cup (2 sticks) unsalted butter
1 cup Greek yogurt
1/4 cup applesauce
1 teaspoon vanilla extract
1 teaspoon baking powder
1 teaspoon baking soda
½ teaspoon salt
1/2 cup all-purpose flour
Directions
Preheat oven to 350F.
Butter and flour a 9-inch square cake pan or line it with parchment paper and set aside.
In a large bowl, combine 1 1/2 cups of the crushed cereal, granulated sugar, brown sugar, and cut butter in with a pastry cutter until it resembles coarse meal.
Reserve one cup of the crumble mixture for the topping.
Transfer mixture to a mixing bowl fitted with the paddle attachment.
In a small bowl, whisk together the Greek yogurt, applesauce, vanilla, baking powder, baking soda, and salt until combined.
Stir in the 1/2 cup of flour.
Using a rubber spatula scrape the this mixture into the butter mixture.
Beat on medium speed until it forms a smooth batter.
Spread it into the prepared cake pan.
Sprinkle the remaining crumb topping.
Bake for 40 minutes or until the cake is firm to the touch and a toothpick inserted into the center comes out clean.
Allow the cake to cool in the pan on a wire baking rack.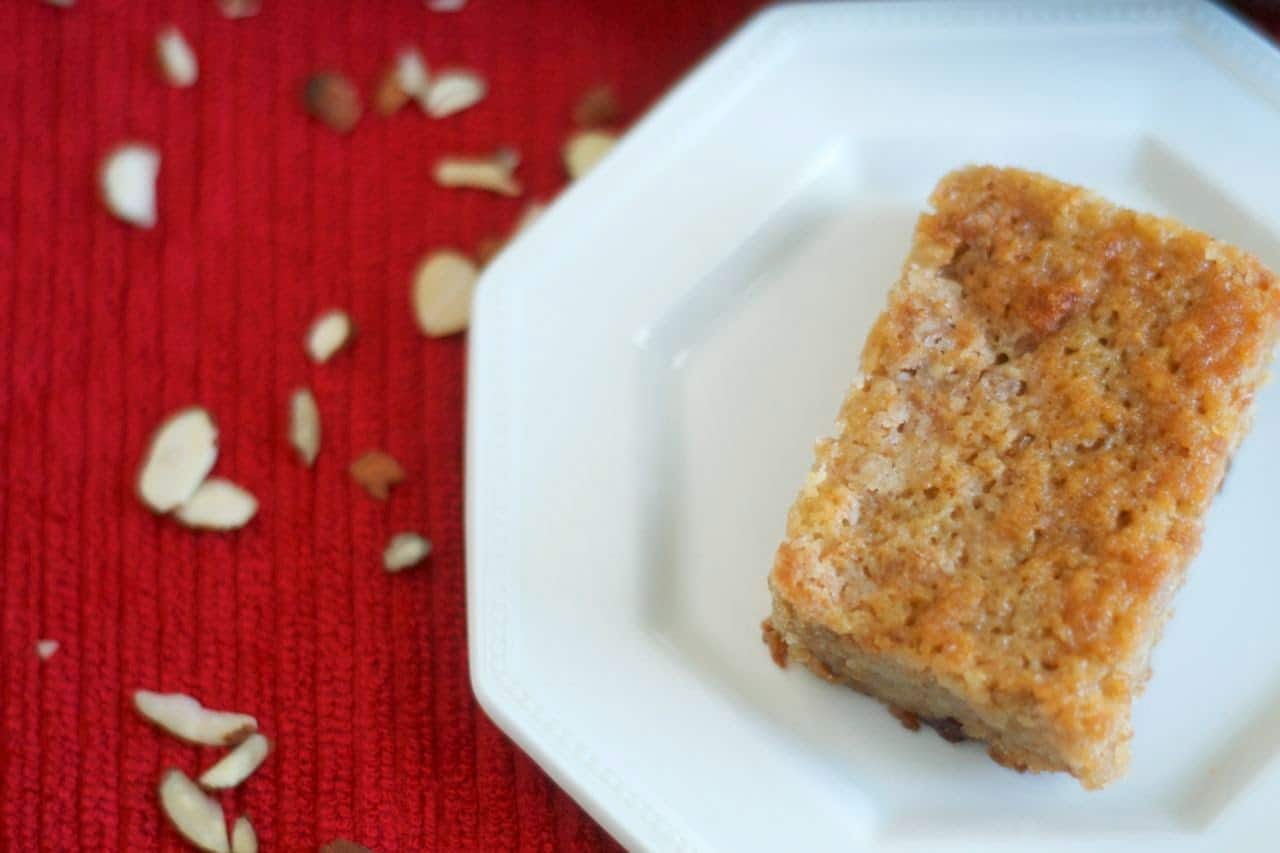 I found that if I mixed the topping in the mixer instead of using the pastry cutter it clumped together. You may have better luck if you use the mixer. Maybe not leave the mixer going for as long.
I rate everything I bake on a scale of 1-4 with 4 being the best and this Post Great Grains Cranberry Almond Crunch Cake earned 2 rolling pins. I'm going to be honest here. I was disappointed with the density of the cake. I wanted something lighter. Had I not been sick this week, I definitely would have redone this recipe, using less butter or substituting the applesauce for it.
Instead of substituting the cereal for 1 1/2 cups of flour, I also would have just added the cereal to it and I would have added about 1 cup of dried cranberries as there wasn't enough in the cereal for the cake. I'm was excited to have a bowl of Great Grains this morning before heading off to work. It really is quite yummy and the cranberries give it a great chewy texture to compliment the crunchiness of the grains and almonds.
I give you BIG baking hugs and muffins!!