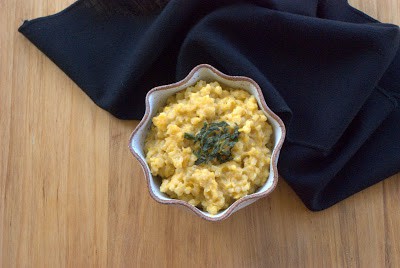 Seriously?
It's been 5 days since I've posted??
I know I've been busy, but geez!!
Thank you ALL SO VERY MUCH for your patience with my lack of posting. Life's been crazy, but fun.
Monday and Wednesday were big baking days with a friend, Marlena of Bella Cakes. We baked cupcakes and cookies for 300 people!
There were chocolate chip cookies, snickerdoodles, and peanut butter and jelly cookies.
For cupcakes, we made chocolate with Italian meringue buttercream, chocolate with peanut butter frosting, red velvet with cream cheese frosting, vanilla with coconut cream, and Boston cream.
Everything was so delicious and I still have some leftover cupcakes in my freezer. 🙂
And now it will be crazy busy this upcoming week. We have an awards ceremony for our daughter who will be graduating high school on Friday with family members arriving from Rhode Island and Massachusetts on Wednesday.
It will be fun and we're really looking forward to it. However, it will be bittersweet.
I can't believe our second baby will be graduating high school.
Time has flown.
And again, I'm not ready.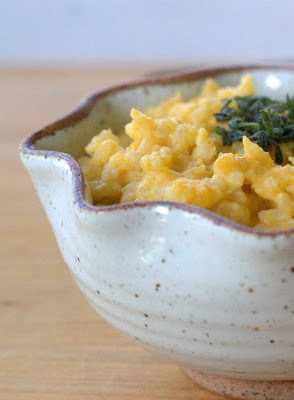 I know that this really isn't the season for Butternut Squash Risotto, and it would be better suited for a Fall dish, but ever since I made that Roasted Vegetable Chicken Lasagna, I've been completely hooked on eating roast butternut squash.
Seriously.
It's addicting. I mean REALLY addicting!!
Like, I think I'm pregnant I'm craving it so much.
Ok, no, I'm not pregnant. Just weird cravings.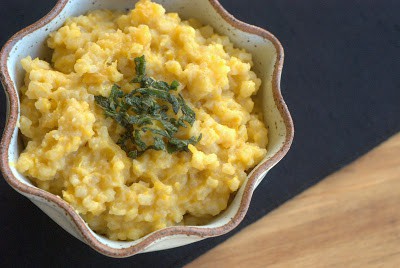 I found this recipe at Kate's blog, Centsational Girl, and immediately knew I needed to make it seeing as how I can't get enough of risotto now either.
Roasted Butternut Squash Risotto – serves 6
1 medium butternut squash
1 1/2 tablespoons olive oil
1/2 teaspoon dried sage
1/2 teaspoon dried thyme
1 small onion, minced
3 tablespoons olive oil
1 tablespoon butter
2 cups Arborio rice
8 cups chicken broth
1 cup white wine
1 cup plus 2 tablespoons heavy cream
10 fresh sage leaves
salt and pepper to taste
freshly grated Parmesan cheese for serving (optional)
Preheat oven to 400ºF.
Peel butternut squash and cut into 1-inch cubes and place into a large bowl.
Add the 1 1/2 tablespoons olive oil, dried sage, and thyme.
Toss to coat.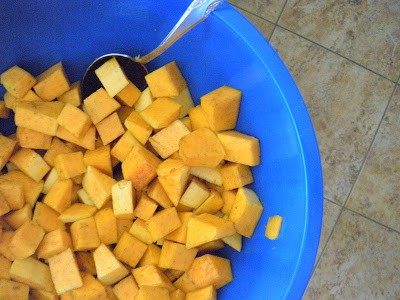 Place in a single layer on a rimmed baking sheet and bake for 40-50 minutes until golden and tender, tossing (that's not the right word I'm looking for, but we'll go with it) once about halfway through baking.
Remove from oven and let cool.
While squash is baking, cut fresh sage leaves into small strips.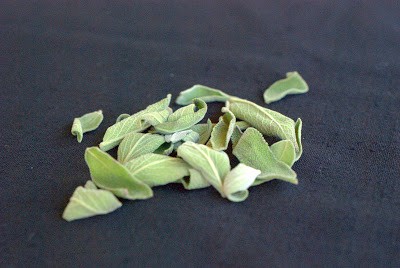 In a small skillet, melt the butter.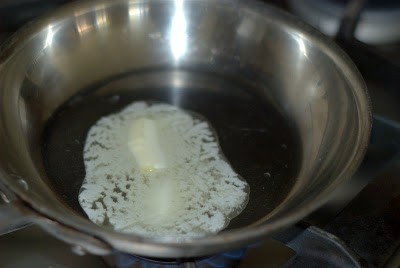 Add the sliced sage leaves and fry for approximately one minute.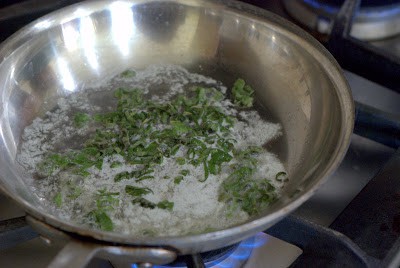 Remove to a plate covered with a paper towel to drain; set aside.
In a large saucepan over medium heat, heat 2 tablespoons of olive oil and add onion. Cook until translucent, about 2-3 minutes.
Add chicken broth and rice and bring to a boil. Reduce heat and simmer for 15 minutes, stirring frequently.
Place the roasted butternut squash into a food processor and puree with 2 tablespoons of the heavy cream.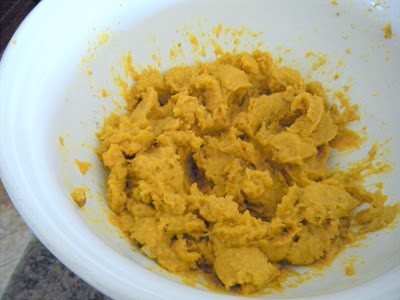 Add wine, cream and pureed squash to the simmering mixture and cook for an additional 5 minutes, adding salt and freshly ground pepper to taste.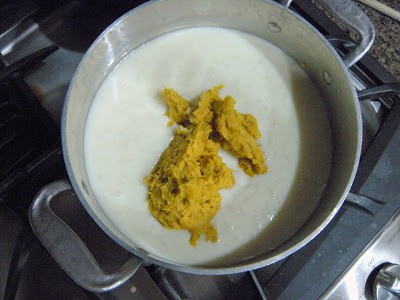 It may be necessary to add more chicken stock if the rice is not fully cooked and needs a little more time.
Garnish with fried sage leaves and grated Parmesan cheese, if desired.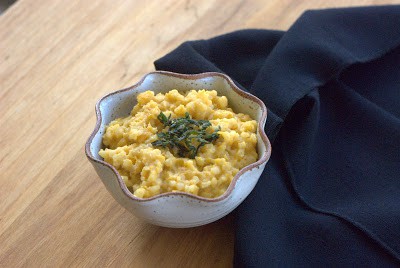 I rate everything I make on a scale of 1-4 with 4 being the best and this Butternut Squash Risotto earned 2 1/2 rolling pins.
I liked it, but I taste as much of the butternut squash as I thought I would, and I was kind of disappointed. Maybe it was the use of the heavy cream. Kate suggested using half and half or heavy cream and of course, I opted for the higher fat content version.
WHY would I even think of using anything else?!
So maybe that was the difference.
I also have to say that even though it is time consuming, I preferred the other method of baking risotto to this one – where you add about 1/2 cup of broth, stirring constantly until it is absorbed before adding and another 1/2 cup until all the broth has been added.
Yeah, I think the consistency was smoother that way, too.
Next time I'll make it that way and let you know.
The fried sage leaves…ADDICTING!!!
Yes, I was eating them off of the plate, and wanted a sage leaf with every bite of risotto, but then I would have needed to fry up 3 dozen.
Ok, maybe not that many, but almost.
Alrighty, I'm off to a much needed hair appointment and then back to the house to do some prep. baking for dishes I'll be making when the family comes in next week for *sniffle* graduation.
I give you BIG baking hugs and muffins!!