Who is going shopping today??
Do YOU usually join the crowd to obtain the best deals for the upcoming holiday??

Or are you one to do your shopping throughout the year and have it all done ahead of time, so you can just relax and enjoy the holidays?
Or maybe you're one who just likes to shop online, avoid the crowds and has everything delivered to your door, saving you the trouble of going out in frigid temperatures?
OR
did you go to the stores that actually opened up on Thanksgiving?
SO many options!!!
Well, today through Sunday…
You. Are. In. Luck!
A whole bunch of awesome bloggers are providing you with an INCREDIBLE giveaway, so you can get some shopping done early!
And the BEST thing…
you can either give the prize that you win away as a present…
OR
you can keep it ALL FOR YOUR LITTLE OL' SELF!!!
(Shhhhhh….don't worry,
I
won't tell anyone. It'll be
our
little secret if you hold on to it!)
Have fun and good luck!!!!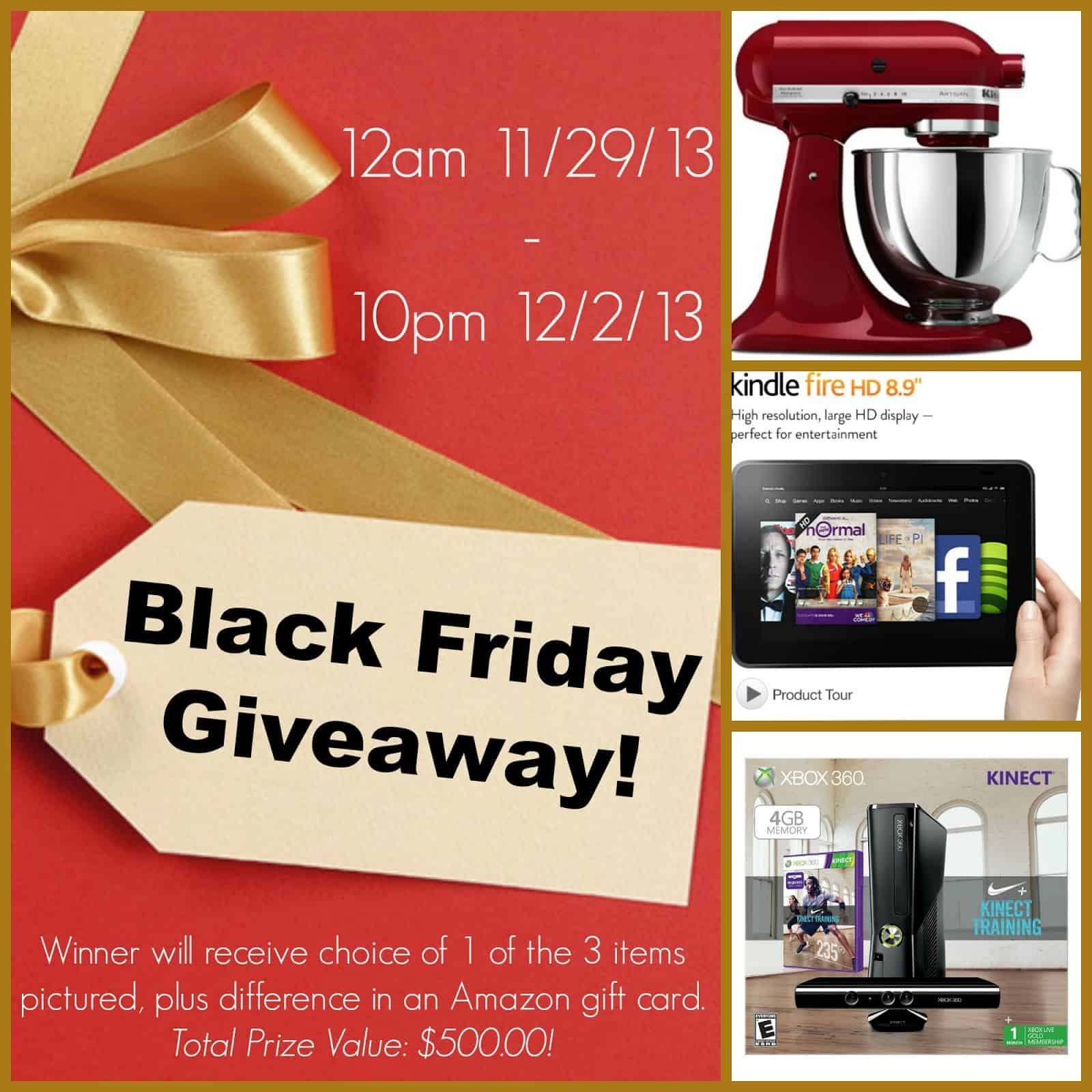 42 blogs are bringing you an amazing giveaway to get your holiday season underway! We're hoping to make the holiday season easier for one of our lucky readers, $500.00 worth of easier that is!
The winner will be able to choose from an XBOX 360 Kinect Nike+ Bundle, a Kindle Fire HD 8.9″, or a KitchenAid 5 Quart Stand Mixer in the color of your choice! Oh and to top it all off, we're going to give you the difference in an Amazon gift card to make your grand prize total $500.00!
For example, if you choose the Kindle Fire HD 8.9″ as your prize, it's $229.00.
$500.00-$229.00=$271 Amazon gift card.
Amounts based on price at time of shipment.
Sounds like something you'd like to win, right? Well, without further rambling, on to the giveaway! Good luck!