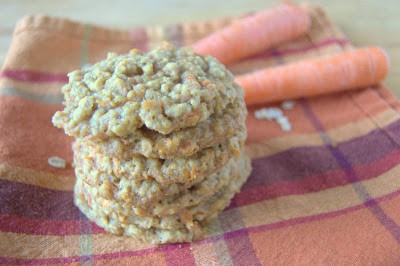 *Hmmm…sometimes it's brought to your attention when you either post a recipe incorrectly or make it wrong altogether and when that happens, I am grateful. I do not take offense. After all, I am human and I do make mistakes. I would absolutely LOVE if I posted and made every single recipe perfectly, but I know that won't always happen. Until one reader questioned me on this recipe, I thought everything was ok, except for the fact that I didn't think they turned out correctly. Yes, baker's error.
I messed up with the amount of butter.
I have now changed it to read the correct amount and it is as follows 1 1/4 cups which is equal to 2 1/2 sticks.
I used only 1 1/2 sticks. For some reason, my brain couldn't compute correctly yesterday.
So, thank you dear reader for catching that. I'm sure you saved quite a few people some trouble and perhaps that explains the reason the cookies came apart so easily? I'm not sure. Still learning.
And please, to any of you who may be reading, PLEASE, PLEASE, if you see something that is perhaps incorrect or you have a question about it, DO NOT hesitate to either e-mail me or leave a comment. I will welcome any feedback with open arms!*
Ah, family life…
We'd brought one of our cars up to our daughter at her college last Saturday so that she could use it for a few weeks and she drove home for the weekend yesterday.
Saturday mornings here at the 365 home are generally relaxing and easy going when we don't have cross country or track meets to attend; everyone's gathered in the living room watching tv, or accessing the internet on various electronic devices while I'm intermittently doing laundry while enjoying my cup of coffee and blog catch-up.
For the most part, Mr. 365 is in a goofy mood on Saturday mornings, and this morning was no exception.
His silliness actually started last night.
The kids had ventured out in various directions last night, so the Mr. and I decided that we would go out for a drink.
We had a good time relaxing and laughing and on the way home decided that we should play a game of Scrabble.
Then he said it.
"We should play Strip Scrabble!"
This coming from the man who also thought I should rename the blog "Sex for Tomatoes".
"Uh, no! How would that even work? And yeah, then one of the kids would come home to be mortified and need therapy for the rest of their lives! Sorry, not gonna happen."
We played Scrabble and I lost, but all clothes were kept on.
While we were playing, a really strange song came on and basically the only lyrics were, "It's our anniversary." I don't know who sang it or what the rest of the words were, but at that point Mr. 365 says that our 50th anniversary party we're going to play that song, be out on the dance floor just the two of us and do some dirty dancing while he's pretending to smack me in the behind.
He had me in hysterics!
All I could think of was the look that the kids, their spouses, and children would have on their faces!!
Priceless!
Fast forward to this morning when we are all gathered in the living room, Dad and I tell the three kids about our plans.
Each one of their faces dropped in complete disgust followed by,
"I'm not going."
"I won't be there."
"ME either!"
I asked our oldest, "Aren't you so glad you came home for the weekend?"
"Uh, NO! I want to go back!"
Our other daughter says to her, "Take me with you!"
"Ok, we're leaving in an hour."
Then Dad chimes in as he often does, referencing movies and ALWAYS pulling them up on YouTube…
Ah, my honey still makes me laugh…and I LOVE that.
Today it's Oatmeal Carrot Cookies.
These may not sound appealing to some of you and to others, they may be "right up your alley", so to speak.
Desiring something reasonably healthy today, I went the carrot route and found these at Becki's Whole Life which she adapted from Southern Living All Time Favorite Cookie Recipes.
Oatmeal Carrot Cookies


1 1/4 cups (2 1/2 sticks) butter, room temperature
3/4 cup packed light brown sugar
1/2 cup granulated sugar
1 egg
1 teaspoon vanilla
1 1/2 cups flour
1 teaspoon baking soda
1/2 teaspoon salt
1 teaspoon cinnamon
2 cups rolled oats
1 cup grated carrot
1 cup chopped pecans (I omitted)
Preheat oven to 350 degrees F.
In a small bowl, whisk together flour, baking soda, salt and cinnamon; set aside.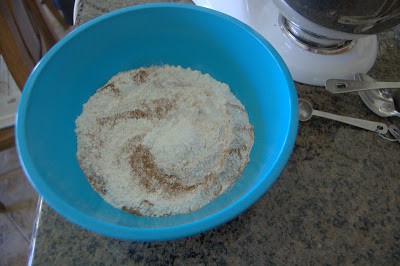 In the bowl of an electric mixer fitted with the paddle attachment, cream butter on medium speed until light and fluffy. Gradually add sugars.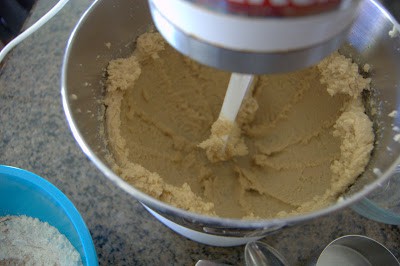 Add the vanilla and the egg.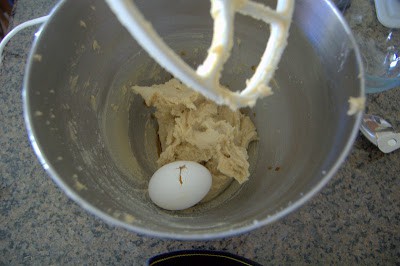 NOT THIS WAY, silly girl!!
It slipped.
Mix until thoroughly combined.
Gradually add flour mixture.
Stir in oats, carrots and pecans.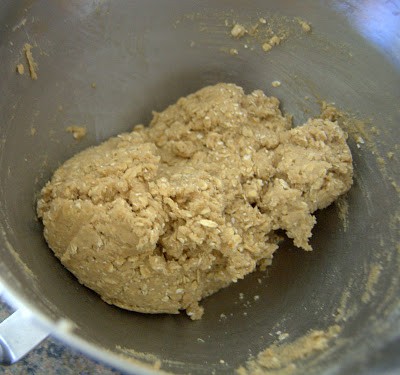 Place dough onto cookie sheets using level tablespoonfuls.
Bake for 10 minutes.
Cool completely on cookie sheets before transferring to wire racks to cool.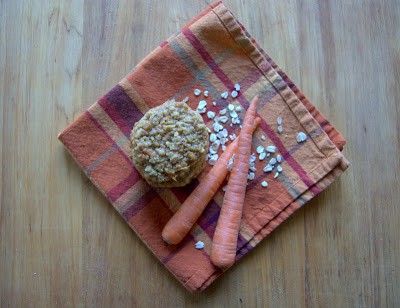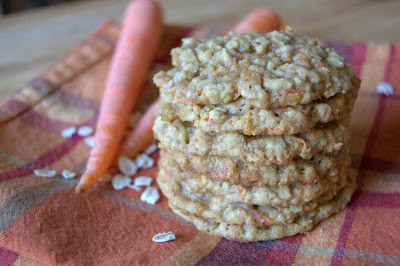 I rate everything I bake on a scale of 1-4 with 4 being the best and these Oatmeal Carrot Cookies earned 3 rolling pins.
They were tasty, but these were flat again and extremely soft.
They didn't stay together too well when I went to remove them from the cookie sheet which frustrated me.
I left out the pecans, but don't think that would have made the difference.
They weren't the chunky oatmeal cookies I thought they'd be, but they were still good.
I give you BIG baking hugs and muffins!!