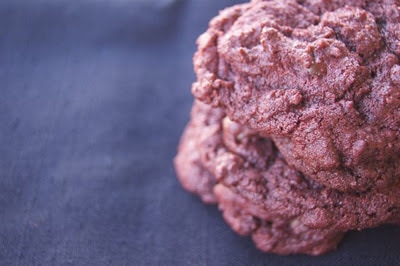 We've had an extremely busy Christmas week here at 365 which was why I took 4 (gasp!!! – I know, I know…) days off in between the Cream Cheese Stuffed Mushrooms and Eggnog Creme Brulee.
We actually flew back to RI/Mass. for Christmas and just returned home late last night.
It was one of the most AMAZING visits we've had with the family.
Since we've moved to Arizona over 9 years ago, we have not had Christmas with my husband's entire immediate family. There were a few Christmases that his mom and brother had come to visit us, but this year we were able to go to his sister's house and reunite with her family, his brother's, his mother and her boyfriend.
We were also extremely blessed to visit with some extremely close friends.
Of course, we hated to leave.
The kids so wanted to stay longer to enjoy more time with their relatives, especially their cousins, but one can't stay on vacation forever.
It sure would be nice though, wouldn't it?
I did actually bake while I was there and made the Cinnamon Crunch Cheesecake when we celebrated my mother-in-law's birthday.
It was a hit and everyone agreed that it definitely earned the 4 rolling pin rating it had been given.
I love that thing, SO incredibly delicious!
I've had red velvet cake, but it wasn't something that I absolutely fell in love with.
In fact, I really wasn't too nuts about it at all.
I think the thought of that red food coloring really turned me off. It just isn't healthy.
But then again, how many dishes am I making that are truly healthy? 😉
I made this recipe as it was on Jessica's blog, How Sweet It Is. There were a few comments about how dry the batter had been when some people had made them, but I had absolutely no problems and the cookies turned out great.
I also used teaspoonfuls instead of the tablespoonfuls Jessica had recommended because I'm still baking in the toaster oven, and didn't want the cookies to be too big.
Red Velvet Chocolate Chip Cookies – Um…I forgot to count how many I made before we polished off quite a few and my daughter brought some to her friends, but I'm guessing there were about 30, give or take a few.
1/2 cup (1 stick) butter, softened
1/2 cup sugar
1/2 cup light brown sugar
1 egg
1 teaspoon vanilla
1 1/2 cups flour
1 teaspoon baking soda
1/4 teaspoon salt
1/3 cup cocoa powder
1 teaspoon red food coloring
1/2 cup semi-sweet chocolate chips
Preheat oven to 375 degrees F.
In a medium bowl, sift together flour, baking soda, salt, and cocoa powder; set aside.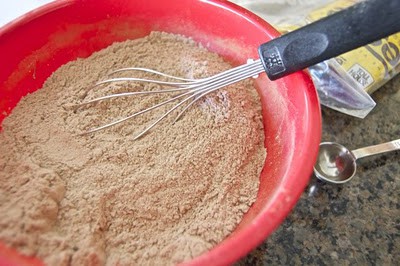 In an electric mixer fitted with the paddle attachment, cream butter and sugars together until light and fluffy.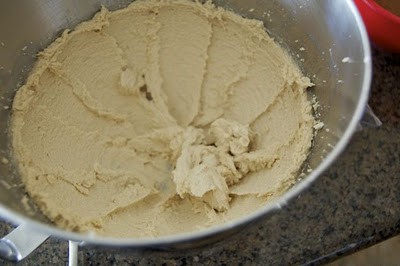 Add egg and vanilla and mix thoroughly.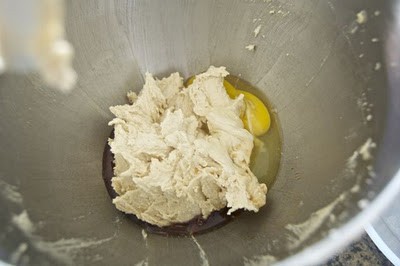 Add red food coloring.
Gradually add the dry ingredients and mix until just combined.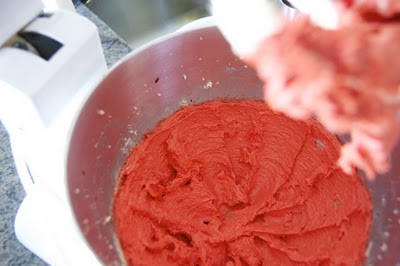 Fold in chocolate chips.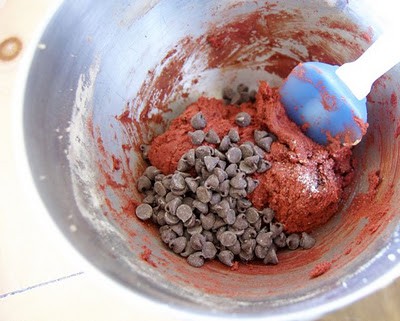 Using teaspoonfuls of dough, place on baking sheet.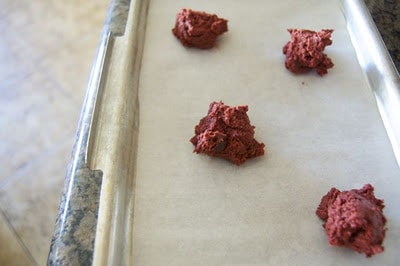 Bake for 10-12 minutes.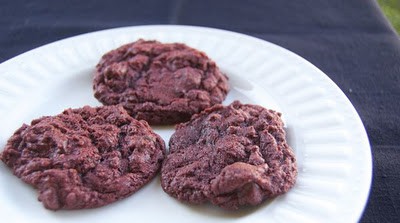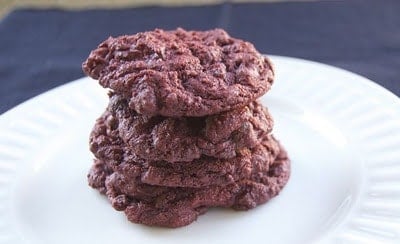 I rate everything I bake on a scale of 1-4 with 4 being the best. These Red Velvet Chocolate Chip Cookies earned 3 1/2 rolling pins.
They had a delicious chocolate flavor and had just the right amount of chewiness.
I will definitely be making these again – my daughters loved them.