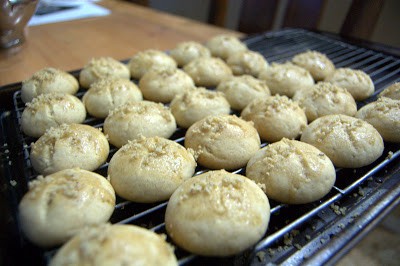 Last night we went to Mexico for some
Mexican Wedding Cookies
/ Polvorones or Vienna for some Crescents, however you choose to refer to them or wherever you choose to mentally visit.
Tonight, we're going to the opposite side of the world (from Mexico) to the lovely land of Greece. I've always dreamed of going to Greece.
Yes, Greece and Italy are the two places on my Bucket List that I need to go to before I head on up to the kitchen in the sky.
Greek Honey-Walnut Cookies – makes 43 cookies
1/3 cup honey
3/4 cup sugar, divided
1/2 cup orange juice, divided
1 2-inch cinnamon stick
3 whole cloves
1 cup ground walnuts, plus additional for sprinkling
1/2 teaspoon orange zest
1 cup butter (2 sticks), room temperature
3 cups flour
2 tablespoons apple juice (original recipe calls for brandy, but you can also substitute white grape juice)
3/4 teaspoon baking powder
1/4 teaspoon baking soda
1/2 teaspoon ground cinnamon
1/4 teaspoon ground cloves
1/4 teaspoon freshly grated nutmeg
Preheat oven to 350 degrees F.
In a small saucepan, combine honey, 1/4 cup sugar, 1/4 cup orange juice, cinnamon stick and whole cloves.
Bring to a boil, then simmer, uncovered, for 5 minutes over low heat. Watch carefully, and stir occasionally.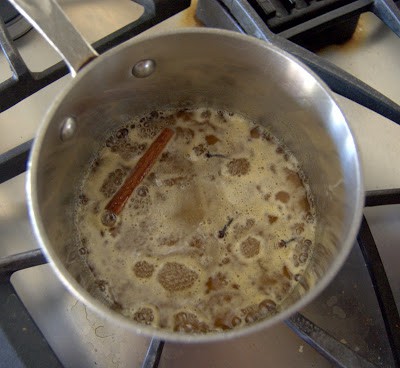 Strain syrup, and discard spices.
Remove 1/4 cup of the syrup and set aside the remaining syrup.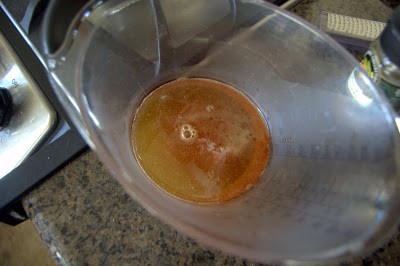 In a medium bowl, combine 1 cup of the ground walnuts and orange zest.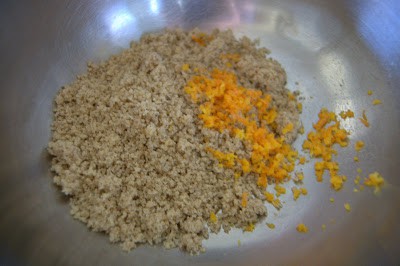 Mix well.
Stir in the 1/4 cup of syrup and set aside.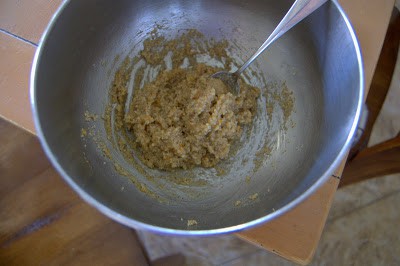 In another medium bowl, whisk together flour, baking powder, baking soda, cinnamon , cloves, and nutmeg.
In a mixing bowl fitted with the paddle attachment, beat butter on medium speed for about 30 seconds.
Add half of the flour mixture and blend well.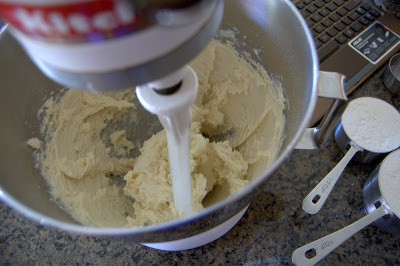 Add remaining 1/2 cup sugar, remaining 1/4 cup of orange juice, and apple juice.
Blend well.
Add remaining flour mixture and beat just until blended.
Form dough into 1-1/4-inch balls.
Using a finger, press a hole into the center of the ball.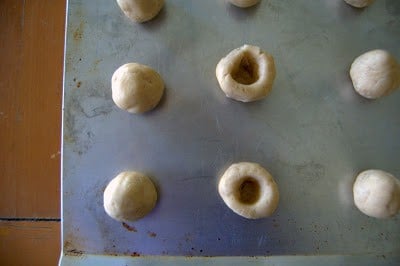 Fill hole with 1/4-1/2 teaspoon ground nut filling.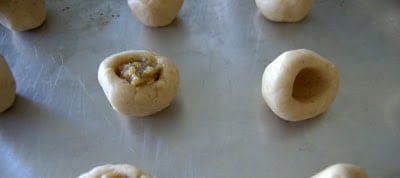 Bring dough up around hole, enclosing completely.
Place seam side down on cookie sheet.
Using a knife, score an "X" onto the top of the ball, scoring only the surface.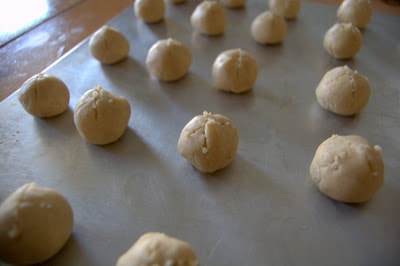 Repeat process with remaining dough and filling.
Bake for 18-20 minutes or until set.
Allow cookies to cool for 1 minute on cookie sheet after removing from oven.
Transfer to wire rack.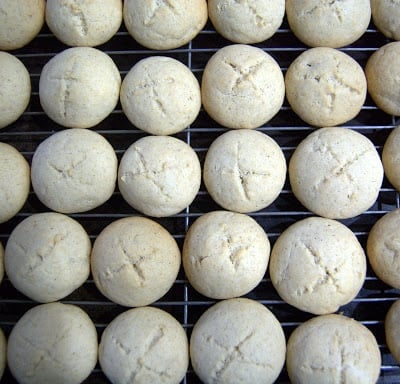 Gently reheat remaining syrup over low heat and brush tops of cookies.
Sprinkle each with additional ground walnuts.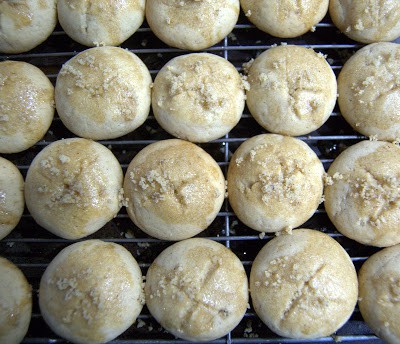 Allow to cool completely.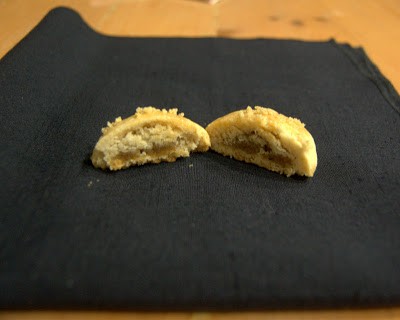 I rate everything I bake on a scale of 1-4 with 4 being the best and these Greek Honey-Walnut Cookies earned 3 rolling pins.
The spices, the honey, the walnuts…ahhhhhh.
Reminded me of everything Greek.
Alright, maybe not
everything
, but definitely reminded me of some yummy
baklava
.
They have a nice shortbready (new word) texture on the outside and the soft, sweet, orangey inside.
I think these will be a nice addition to your cookie trays.
Just a note, they are just a little more time consuming than most because you're putting holes in the dough, filling them, and then covering them. And then when they are removed from the oven you are brushing them with syrup and sprinkling.
It's not your typical roll-the-dough-into-a-ball-and-stick-it-on-the-cookie-sheet-and-away-we-go type cookie.
BUT, they are
well
worth the effort and extra love you'll be putting into them!
I give you BIG baking hugs and muffins!!