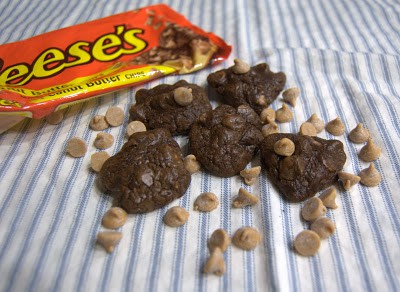 This is it!!! Day 265!!! 100 days left in this journey which puts Day 365 on Saturday, February 25th. That is, if I calculated right and if I don't take any days off between here and there. I can do it! In need of some chocolate and peanut butter? You might want to try these cookies.
This recipe was adapted from The Fannie Farmer Cookbook, Thirteenth Edition.
Chocolate Peanut Butter Chip Cookies
6 ounces unsweetened chocolate
2 tablespoons butter
1/4 cup flour
1/2 teaspoon baking powder
1/2 teaspoon salt
3 eggs
1 1/4 cups sugar
1 10oz. package peanut butter chips
In a bowl set over a saucepan with simmering water, melt unsweetened chocolate and butter.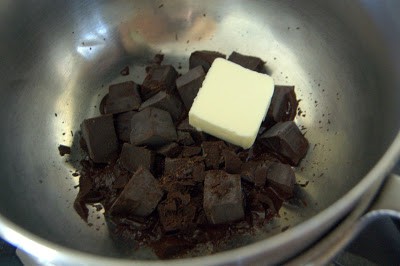 In a small bowl, mix together flour, baking powder, and salt; set aside.
In a mixing bowl, beat the eggs.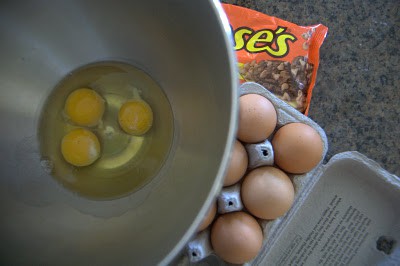 Add sugar and continue mixing until light and thoroughly blended.
Add a small amount of the chocolate mixture to the eggs and mix well. Add the remaining chocolate and mix until well blended.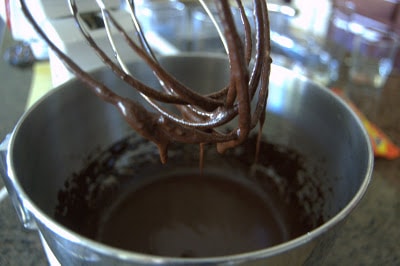 Add the flour mixture.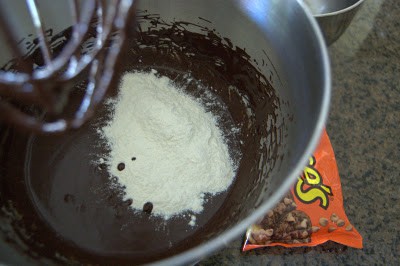 Combine thoroughly.
Spill the peanut butter chips all over the kitchen when you open the bag.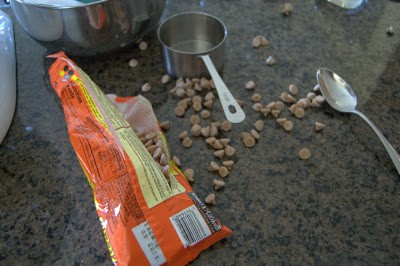 Why is it that these bags are so difficult to open and then when you finally do open it, it tears in the opposite way you were going for?
Stir in peanut butter chips.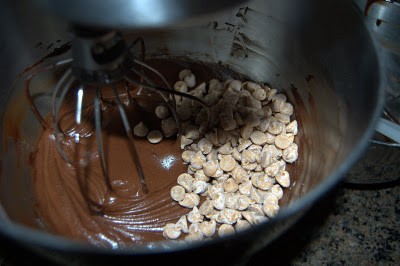 Place dough in refrigerator to chill for an hour or more.
Preheat oven to 350ºF.
Place teaspoonfuls of dough on cookie sheets.
Bake for 8-10 minutes.
Do not over bake as these cookies are best if slightly under baked.
Allow to cool for 5-10 minutes on the sheets and then transfer to wire rack.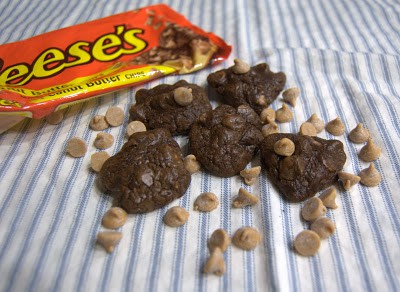 I rate everything I bake on a scale of 1-4 with 4 being the best and these Chocolate Peanut Butter Chip Cookies earned 3 rolling pins.
They are so rich and chocolaty and the peanut butter chips are a great addition.
Me. 365's been eating quite a few with his glass of milk.