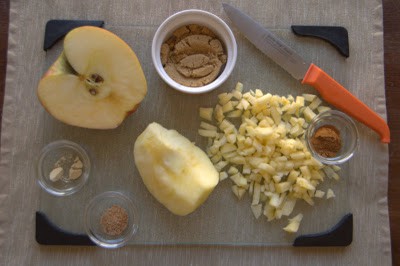 Do you like apples?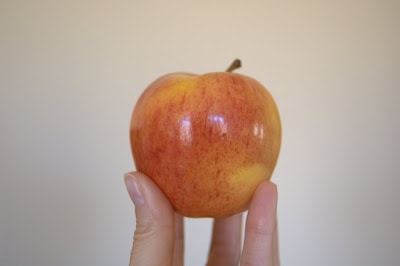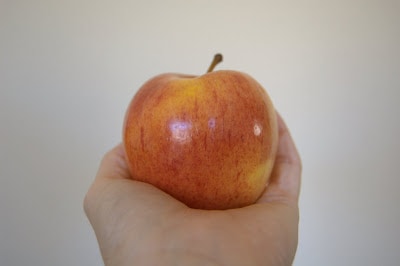 No, really. Do you like apples?!
Here's one for you!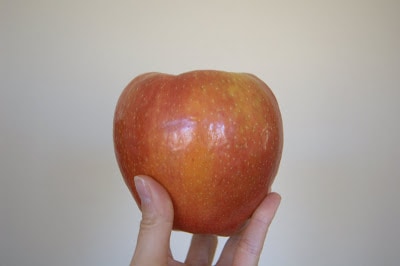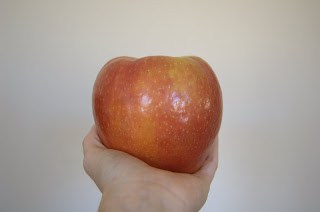 Have you ever seen one SO very BIG??!!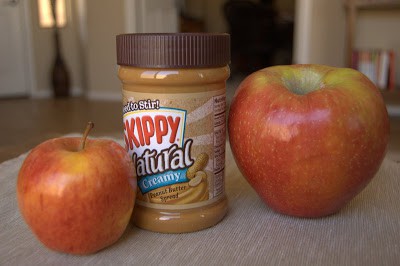 Look at the size of the regular apple compared to the Skippy jar and then that BIG honkin' thing!
That thing is GINORMOUS!!
And it weighed 1 1/4 lbs. all by itself!!
It's a HoneyCrisp. It must be on steroids or something. It tasted like a regular apple though.
Just imagine how BIG the tree is that it came from! 😉
I only used half of it to make these. It was big enough to feed a small family of 5!
Apple Hand Pies – makes 7
Pie Crust – recipe for 1 9-inch pie crust, adapted from Crisco
1 1/3 cups all purpose flour
1/2 teaspoon salt
1/2 teaspoon allspice
1/4 cup vegetable shortening, chilled
1/4 cup unsalted butter, chilled
4-6 tablespoons ice cold water
Preheat oven to 425 degreesF.
In a medium bowl, mix together flour, salt and allspice.
Cut the butter into small pieces and add to flour mixture. Then add the shortening in small amounts.
Blend the butter and shortening into the flour mixture using a pastry cutter until it resembles coarse meal.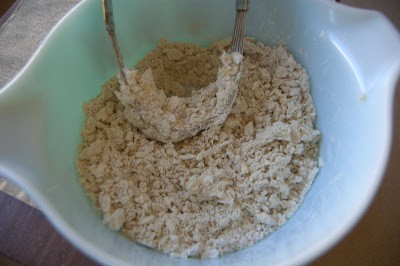 Using a tablespoon at a time, add the ice water, mixing it into the flour with a fork until it it moist enough to hold together in a ball.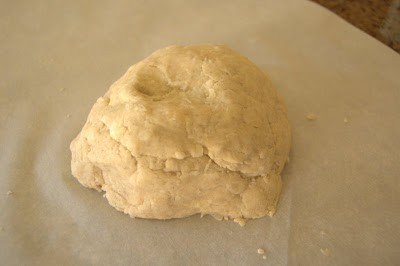 Kind of looks like a skull with an eye socket and teeth! Do you see it?
Not intentional. Just in keeping with the season of Halloween.
Place dough ball on a piece of parchment and roll out to 1/4-inch thick.
Using a 4-inch biscuit cutter or cookie cutter, cut circles in the dough.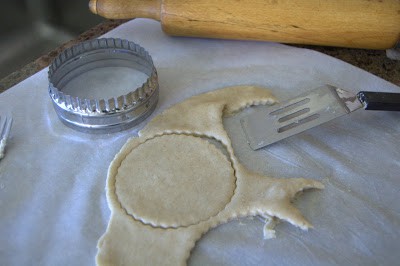 Place on a parchment-lined baking sheet.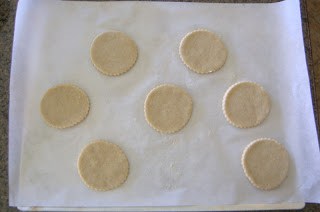 Apple Filling
2 cups (about 2 medium apples or HALF of a giant one) of apples, peeled, cored, and diced
2 teaspoons lemon juice
1/4 cup light brown sugar
1 teaspoon cinnamon
1/4 teaspoon salt
1/4 teaspoon ginger
1/4 teaspoon freshly grated nutmeg
2 tablespoons butter, cut up into 7 smaller pieces
1 egg, lightly beaten
2 tablespoons Turbinado sugar for sprinkling
Place the diced apples in a medium bowl and toss with lemon juice.
In a small bowl, mix together brown sugar, cinnamon, salt, ginger and nutmeg.
Add sugar mixture to apples and toss to coat completely.
With finger tip, spread egg around the outer edge of the pie dough circles. This will help to keep the edges together while baking.
Using a heaping tablespoon of filling, place onto half of a dough circle being careful not to cover the edges.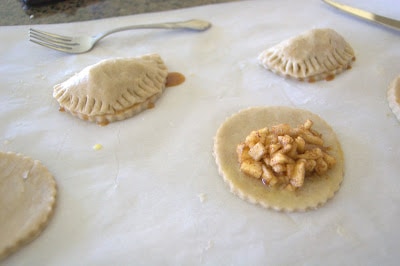 Gently fold the dough over the filling and with a fork, press the edges together to create a seal.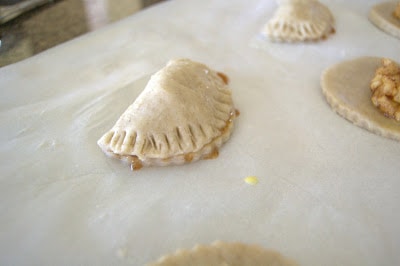 Brush the tops of each hand pie with the beaten egg and sprinkle with Turbinado sugar.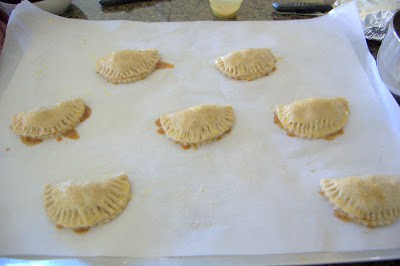 Use a sharp knife to create two slits in the top of each pie. (I forgot this part, but it's probably a good thing to do for steam purposes.)
Bake for 15-20 minutes until slightly golden.
Allow to cool slightly and then transfer to wire rack or serve warm.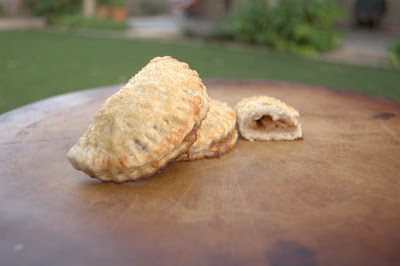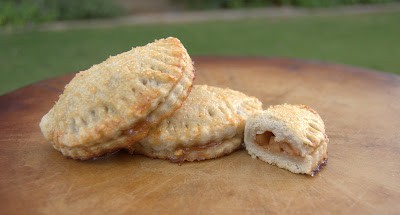 I rate everything I bake on a scale of 1-4 with 4 being the best and these Apple Hand Pies earned 3 rolling pins.
The filling was quite good, but my daughter thought that there was too much crust. I have to agree.
I think the crust should have been just a bit thinner and the circles should have been 5 inches instead of 4.
This would have allowed for more filling to be used, also since there was about 1/2-3/4 cup left.
I ate it plain.
It was yummy.
It is a good dessert for Fall and I really like the portion size. It wasn't too filling, but didn't leave me feeling like I had to have another one.
I accidentally omitted the butter, but I think you should add it because it did seem like there was something missing from the filling. The butter would probably tie the crust and filling all together.
I give you BIG baking hugs and muffins!