Chocolate Buttercream – A rich chocolate frosting that is perfect for cakes, cupcakes or cookie cups (an upcoming recipe!)!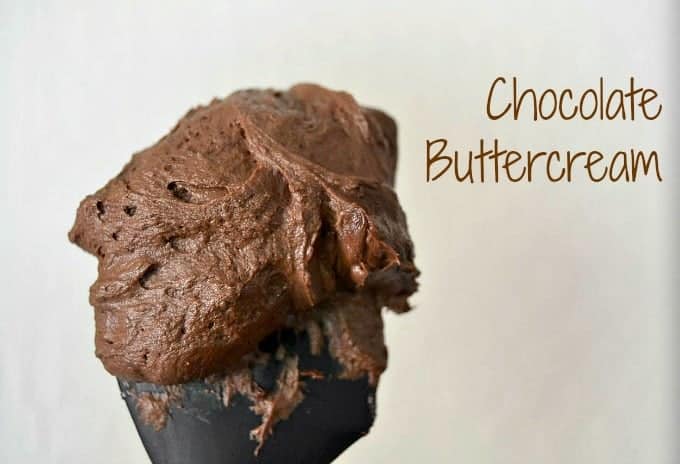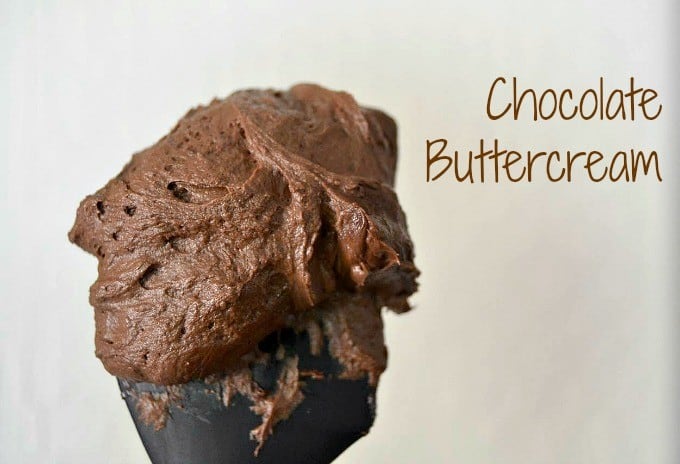 I've been wanting to make a chocolate cake lately.
I made the frosting part of the cake today, so now just have to make the actual cake part. haha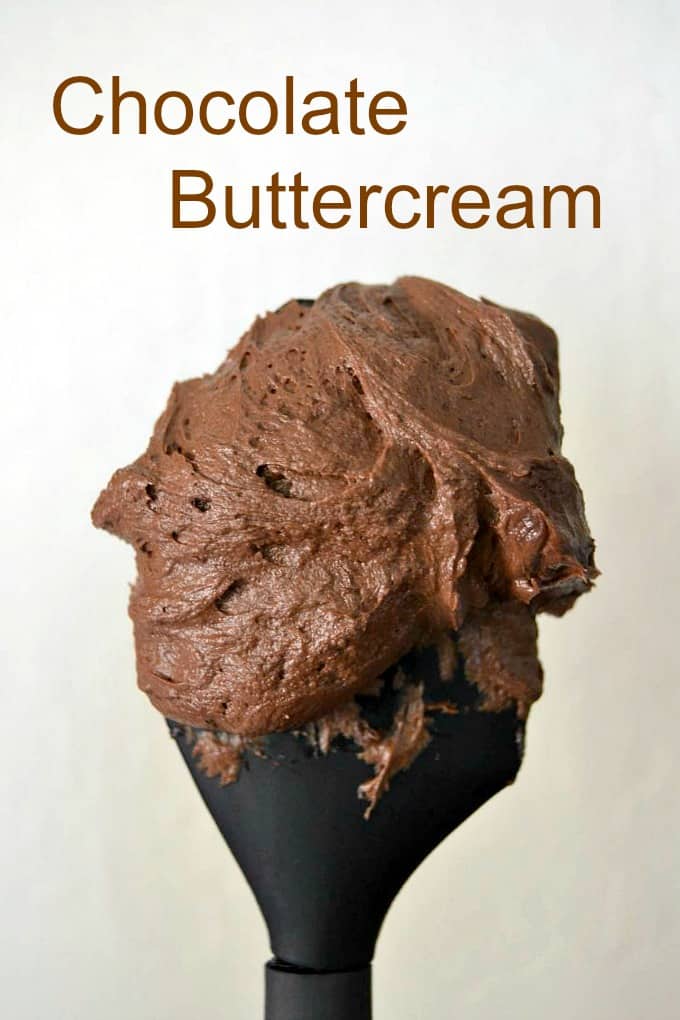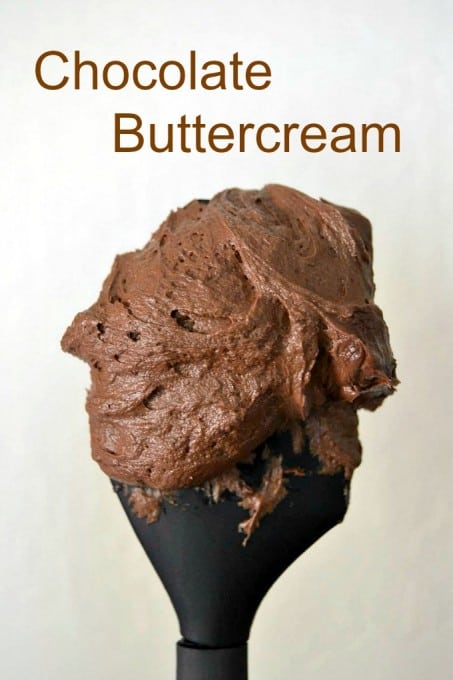 Actually, this frosting isn't for a cake I'm making, but for a delicious recipe that I'll be posting on Monday.
I think you'll like it.
SAVE THIS CHOCOLATE FROSTING TO YOUR FAVORITE PINTEREST BOARD!
This frosting recipe was so easy and turns out so well that I really just wanted to eat it with a spoon, but I refrained. Of course, I did have a little bit, but just enough for that all-important taste test. 😉
The credit for this recipe goes to Wilton. I've never had a problem with any of their frostings. They're always a hit, so delicious and easy to work with.
**The original recipe on the Wilton site makes about 3 cups, but for Monday's recipe I halved it and that is what follows. If you would like to frost a cake you'll need the whole 3 cups, so remember to double this one.
SIGN UP FOR THE WEEKLY
365 DAYS OF BAKING & MORE
NEWSLETTER BELOW!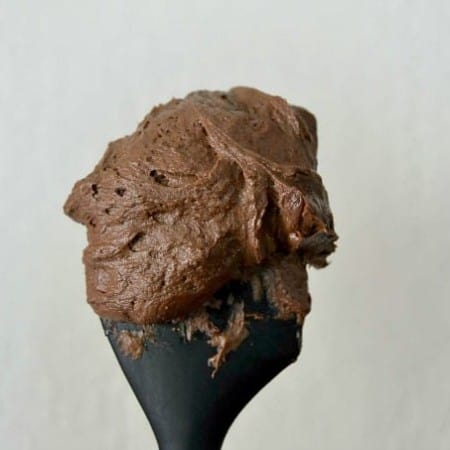 Ingredients
¼ cup solid vegetable shortening
¼ cup unsalted butter room temperature
6 tablespoons unsweetened cocoa
1 teaspoon pure vanilla extract
2 cups confectioners' sugar
3 - 4 tablespoons milk
Instructions
Cream the shortening and butter in a mixing bowl on medium speed.

Mix in the cocoa.

Add the vanilla extract.

Mix in half of the confectioners' sugar.

Add one tablespoon of milk and thoroughly combine.

Scrape down the sides of the bowl and add the remaining confectioners' sugar.

Add 2 tablespoons milk and beat until smooth and creamy.

If frosting appears too dry add more milk 1 teaspoon at a time.
Did you make this recipe?
Share it with me on Instagram and make sure to follow me on Pinterest for more recipes.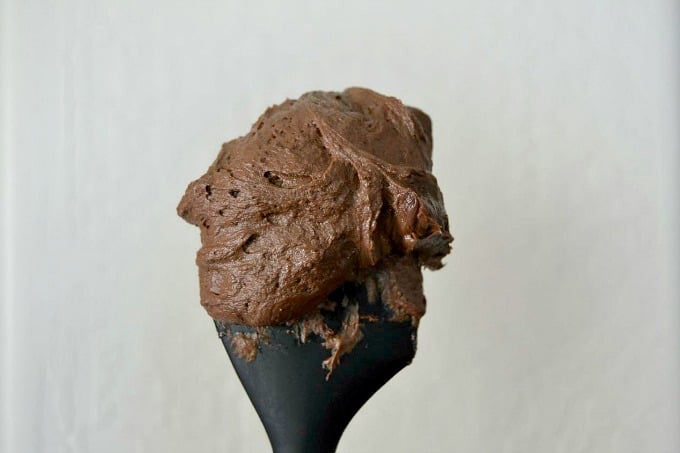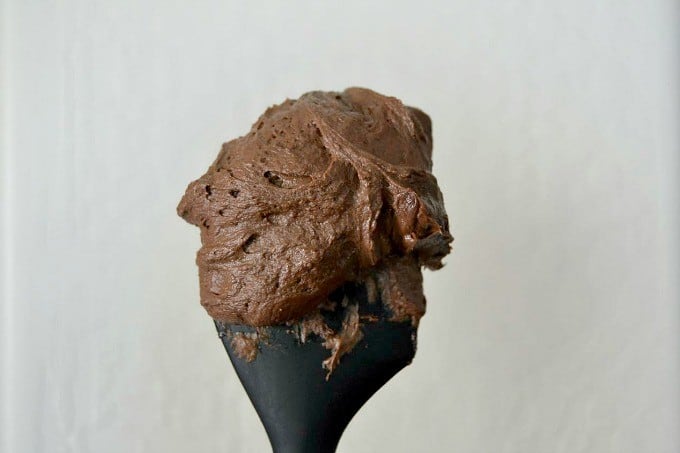 I rate everything I make on a scale of 1 – 4 with 4 being the best and this Chocolate Buttercream Frosting earned 4 rolling pins.
It is so delicious that I really can't wait to put it on a cake! I just can't decide which one I'll make it for first, a yellow or chocolate one. So, decorate your cakes, cupcakes and the recipe I'll be posting on Monday with it! You won't be sorry! Be sure to come back and see what it is!!
Reader Interactions