Brown Sugar Honey Salmon with Caramelized Pineapple – a salmon filet marinated in a mixture of brown sugar, soy, ginger and honey and baked along side the pineapple that has been covered in the marinade, too!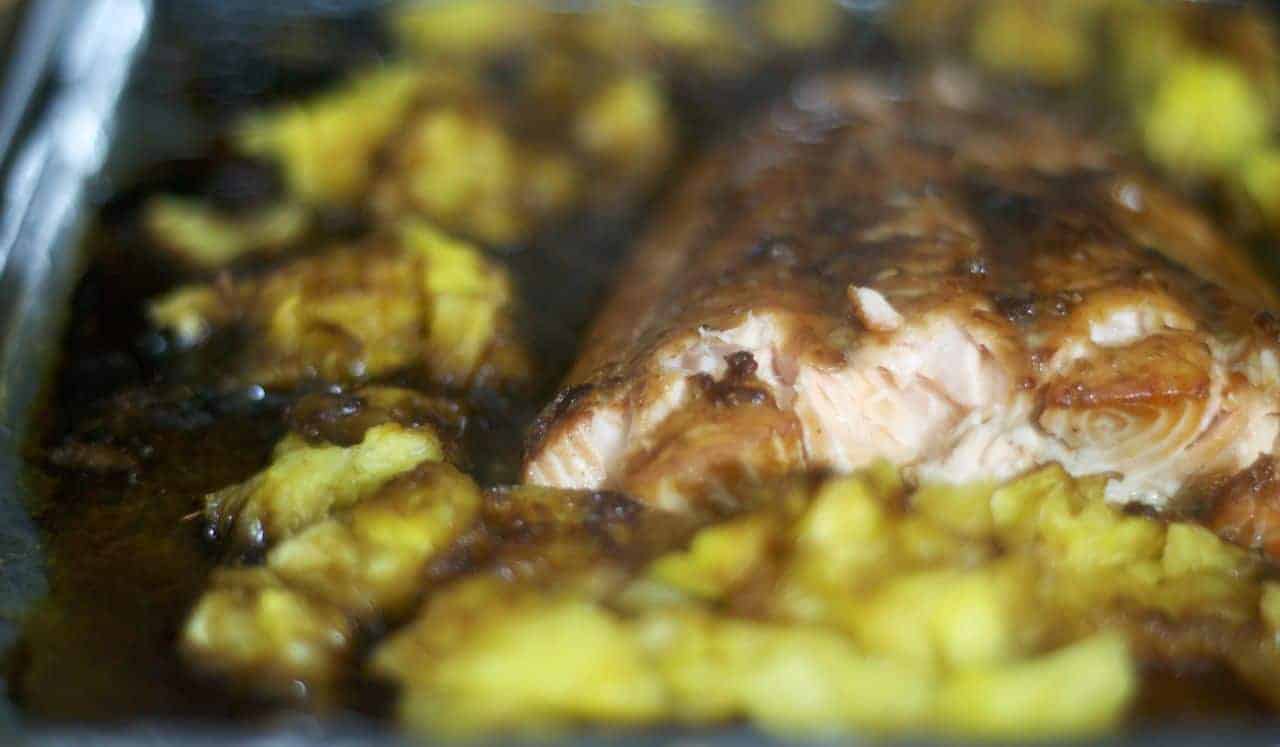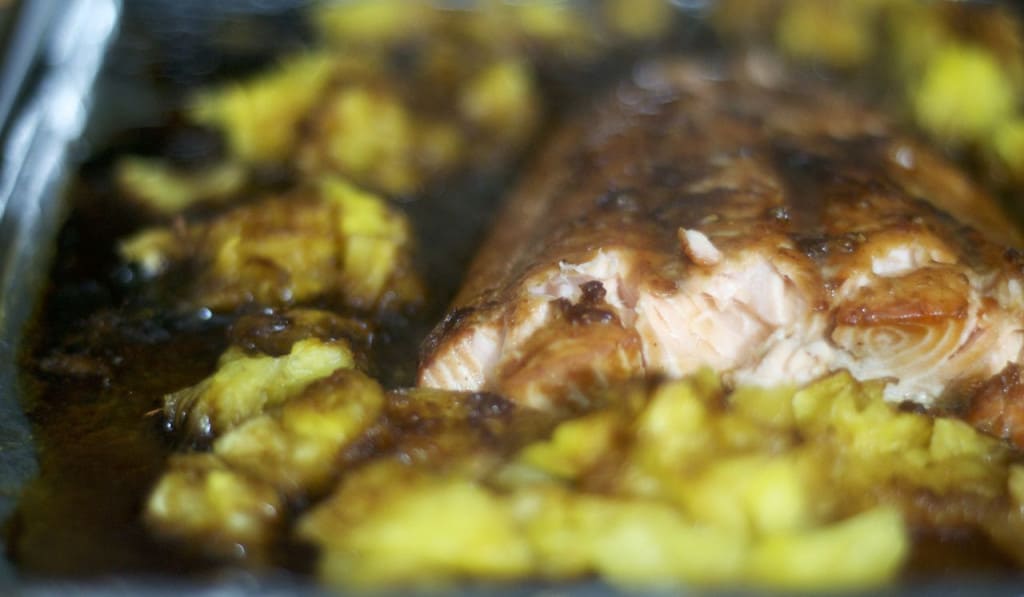 I can't keep my eyes open.
After staying up ALL night, and I do mean ALL night, and after an hour and a half nap earlier this morning I'm fading very, very quickly.
My daughter found this recipe at Ambitious Kitchen and we made it together tonight.
This is something special because you won't be seeing many recipes here on 365 Days of Baking & More because i'm not much of a fish eater and the smell really gets to me.
But this was a good one.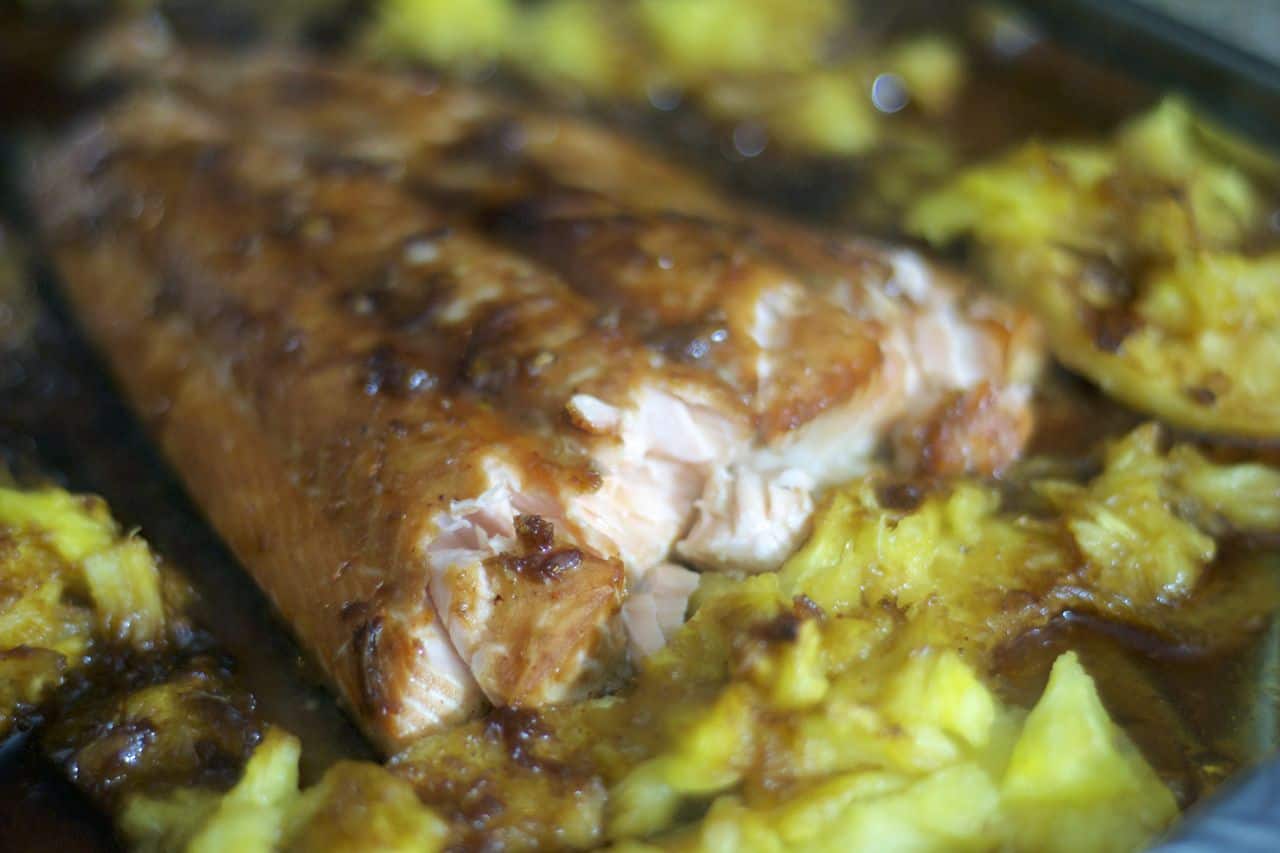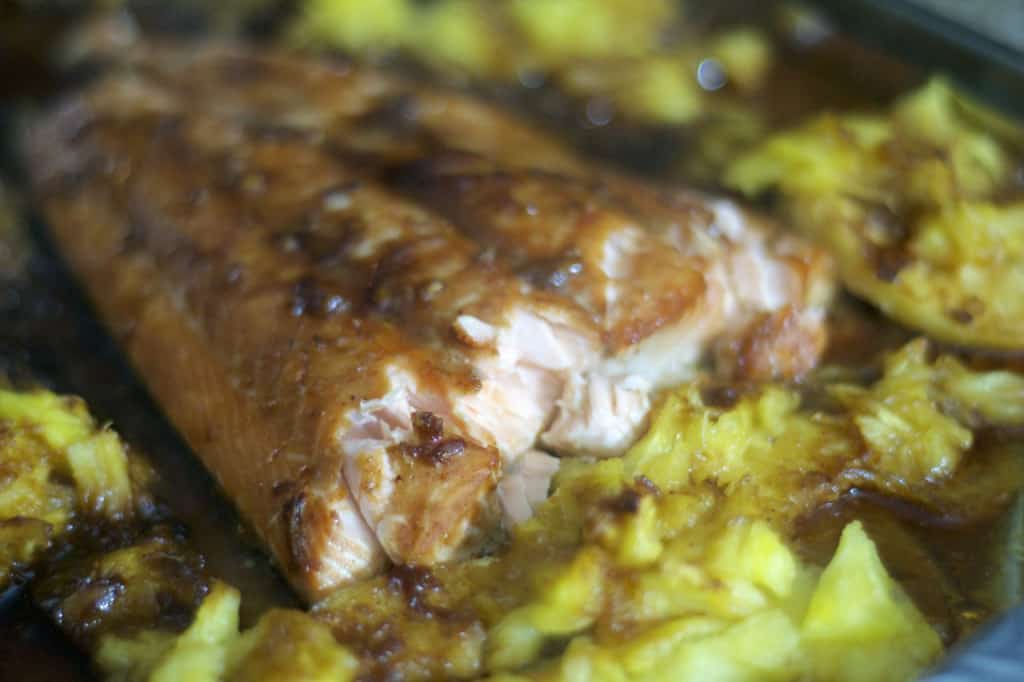 And we'll be making it again.
I know I have a few recipes that I need to update and actually put here on the blog.
I am a little behind because of our switch from Blogger to WordPress, but they will be completed.
I certainly can't have a blog with pictures of food and no recipes now, can I?
I really need to get to bed before I fall over.
I was literally up all night and never fell asleep because I just wasn't tired and my mind kept racing.
There's just too much to think about.
I don't think I'll have that problem tonight though. I do believe I'll be asleep before my head even hits that pillow!
Until tomorrow, my friends!!
I give you BIG baking hugs and muffins!!