Kids my be heading back to school and family vacations may be winding down, but there's still plenty of time left to enjoy these Best Summer Treats. From cakes and ice cream to dips and popcorn there's something for everyone to enjoy during these last days of summer.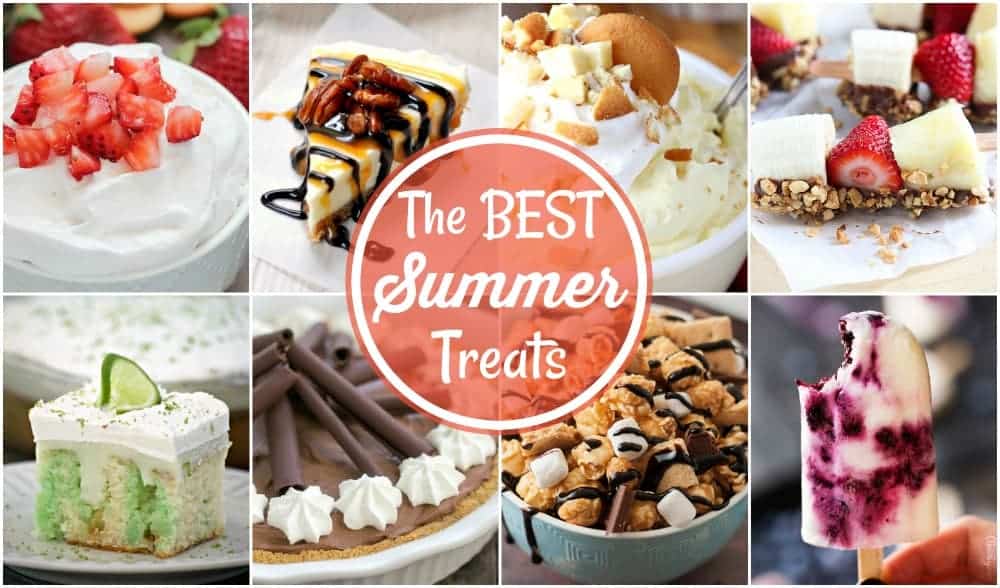 Can you believe August starts in few days??
Say WHA???
Crazy. Just crazy.
Back in February when Alex (Lexi) announced she was going to Germany to be an au pair it seemed like it'd never get here.
Now BOOM!
She heads off to Philly to visit her sister for a few days before heading overseas.
She's ready. Maybe not physically as there's quite a bit of packing to do, but mentally and emotionally she's good to go. It's time. She's 25 and I'm super excited for her to spread her wings!
I will most certainly miss her, but I'm more excited about her leaving then I am about being worried about her and wanting her to stay here for selfish reasons.

Yes, I know there's turmoil in Europe. Heck, there's turmoil here in the good ol' U.S of A., but I can't keep any of my kids locked up forever. I've tried. They weren't happy about it.
I'd rather them be happy away from me than miserable with me. 😉
Besides, nowadays, anything can happen absolutely anywhere. It's sad and very scary, but the fear is not going to make me stop living my life and I certainly hope it doesn't prevent our children from living theirs.
There is SO much to see and do in the world and the majority of it is STILL very, very good. And for that reason there, I want us to do as much as we possibly can before our time is up whenever that may be. I certainly want to make the most of the time I have left and I so hope you do, too!
Enjoy these Best Summer Treats and have a great rest of your summer!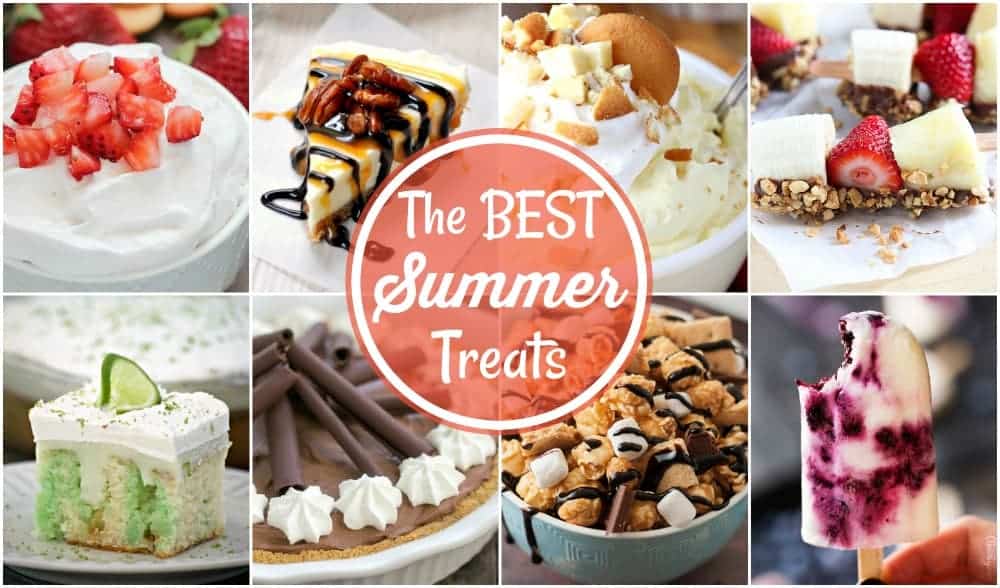 Take a look at these videos for more great summer treat ideas!

I give you BIG baking hugs and muffins!