You've booked your trip north and now you're wondering what to pack for an Alaska Cruise. I've got a list of all the essentials, plus some other items we took on our trip with Princess Cruises. You want to be prepared and not leave anything at home so that you can have the adventure of a lifetime!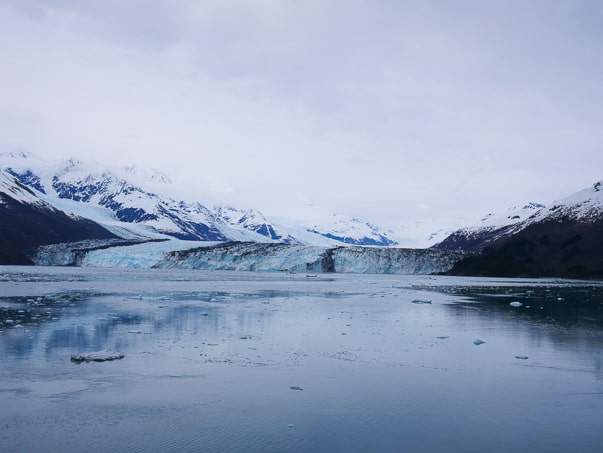 I bet you can't wait to go!
I have been sponsored by Princess Cruises to bring you this post about what to pack for an Alaska cruise, the fifth in a series sharing our Alaska cruise. As always, all opinions are 100% my own.
**This post contains an affiliate link(s).
I couldn't either and was literally counting down the days until we were in cooler weather this past May. For the most part, I really can't stand being cold, BUT with the temperatures in the triple digits the week before we left, I was SO ready!
Kurt and I were really excited about going on our 7-Day Voyage of the Glaciers. We were departing from Vancouver and although I knew the weather was getting warmer up north I knew we'd still need to bring winter clothing.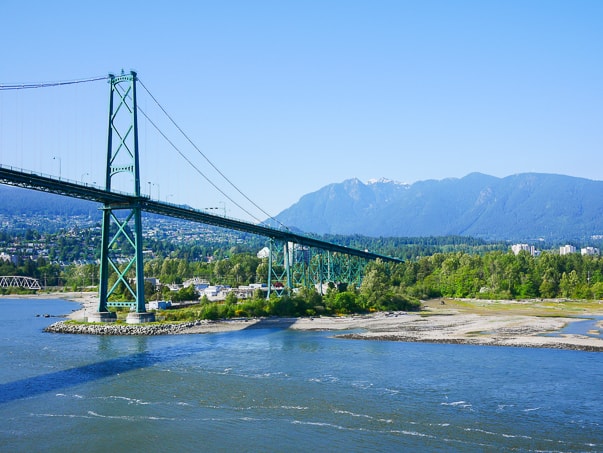 SAVE THIS 'WHAT TO PACK FOR AN ALASKA CRUISE' TO YOUR FAVORITE PINTEREST BOARD!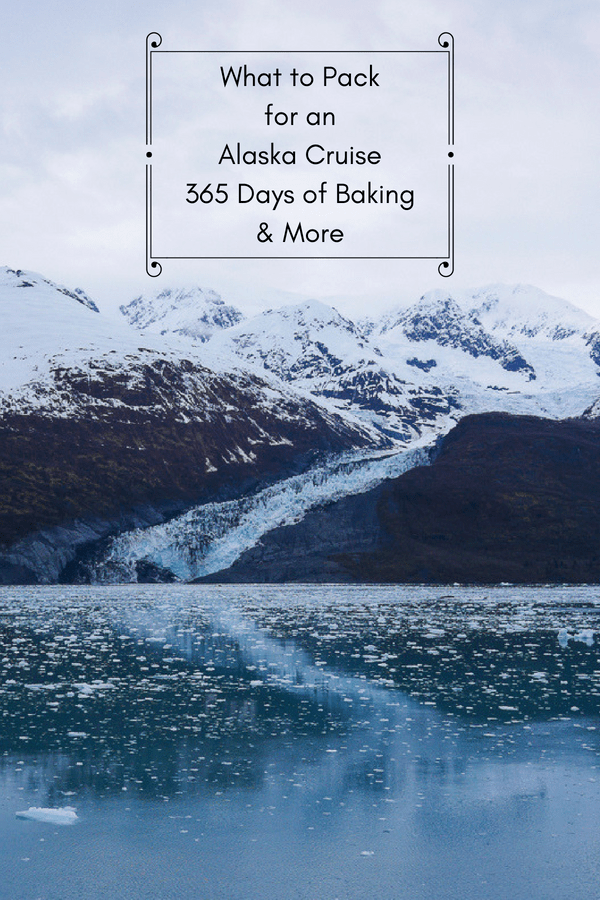 You are absolutely going to LOVE this cruise! The Alaska scenery is beyond beautiful.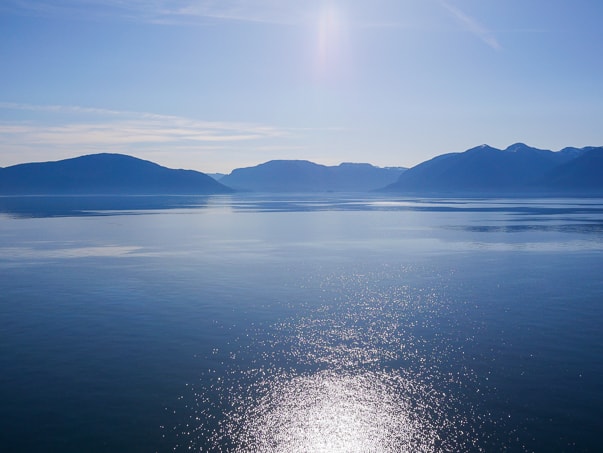 When my daughter, Alex and I went on our Panama Canal Cruise last year, it was easy to pack because we were going to warmer weather. Sandals, shorts, etc. were at the top of that list. This time, what to pack for an Alaska cruise was a little more challenging because for one, we just don't own winter jackets or thermals and two, the weather can be so uncertain.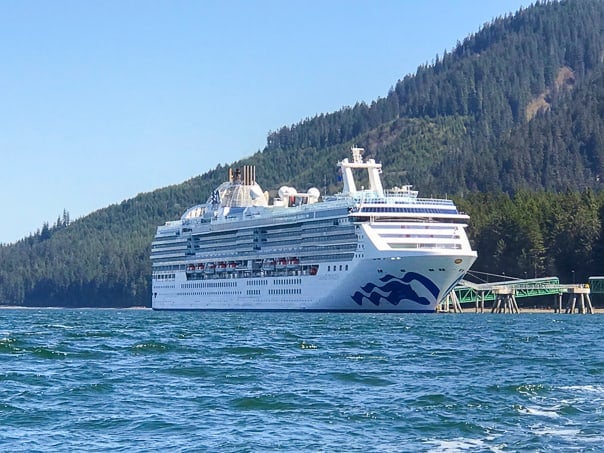 Tips for What to Pack for an Alaska Cruise
Make a list. Before I leave on a trip, no matter where I'm going and whether it's business or pleasure, I always make a list. I want to make sure I remember everything, especially the essentials. Granted, I'm usually not too far from a store, but most times I don't want to spend the extra money if it's already something I can bring with me from home.
I think the key to packing for Alaska is layers. Layers, layers, layers.
You never know what the weather's going to be like and it can change quickly, so it's best to be prepared.
For our first excursion on the Zodiac, I knew we were going to be out on the water. It was chilly when I stepped outside onto our balcony to check, but the day really warmed up and was in the mid-70's. It was MUCH warmer than we had anticipated. I was happy that I had so many layers on and only kept on what kept me comfortable under my jacket, sticking the rest in my backpack.
Very Helpful – bring a carry – on with you that has your immediate essentials like a change of clothes if you've been traveling all day, toiletries, swimsuit, and anything else you might need. That way you'll be able to freshen up once on board the boat as there's no set time when your luggage will be delivered to your cabin. Also, this carry-on is extremely handy because you'll place all of your checked luggage outside your door on the last night and will need it to pack your hairdryer, toiletries, jammies, etc. the next morning.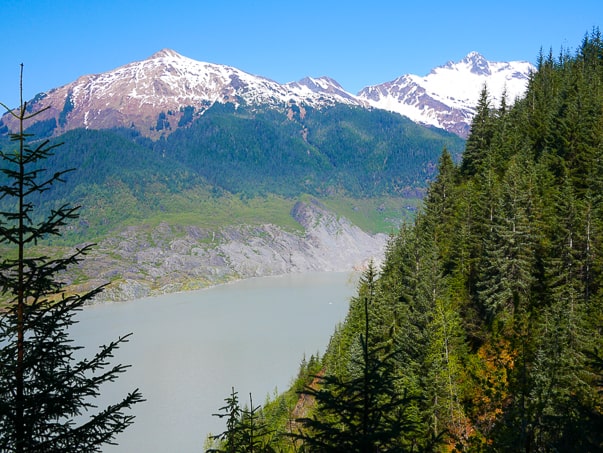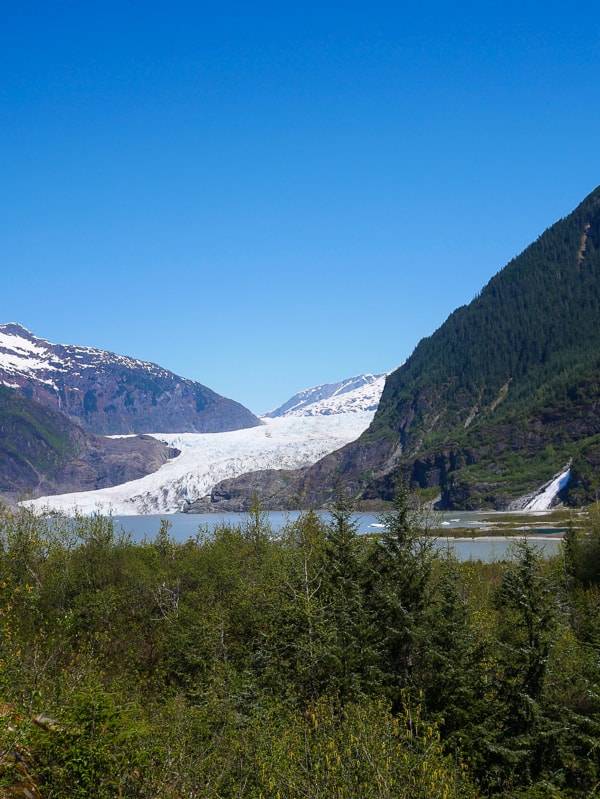 *First and foremost –
Passports, boarding passes, and luggage tags – of course, you'll need your passports. You'll also want to print out your boarding passes for the ship and luggage tags which can be done after your account is completed in your cruise personalizer on Princess Cruises. You'll also need to add a credit card that can be on file for any purchases as you won't be using your credit or debit card on board, just your key card which will contain that information.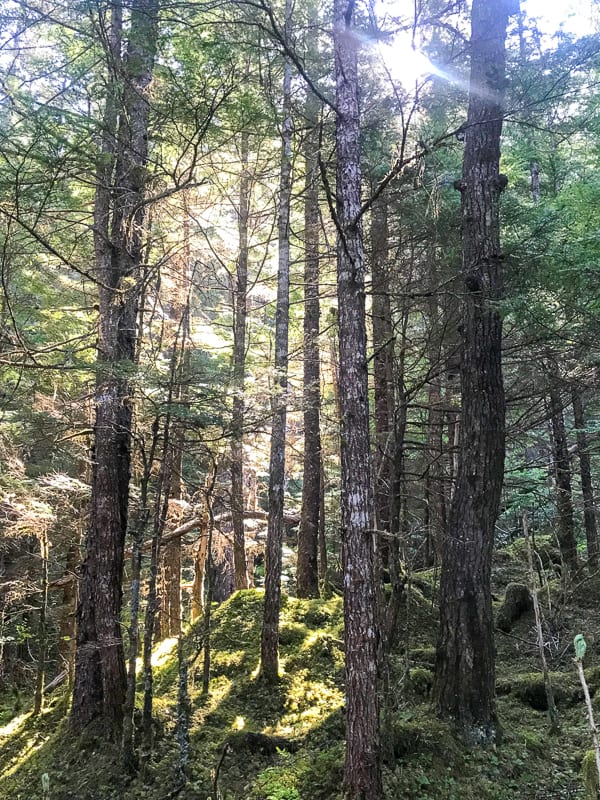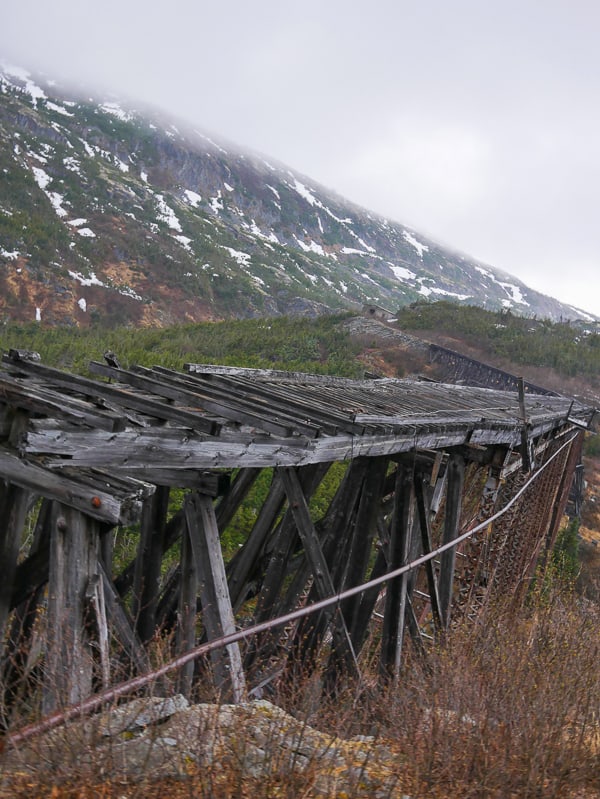 Clothing –
Pants – a couple pairs of jeans and/or hiking pants
Leggings – while I didn't bring them, Jenn from Princess Pinky Girl brought some similar to these fleece-lined leggings and was really happy she did, especially since she scaled a glacier!
Short sleeve shirts
Long sleeve shirts -I brought one thermal. Never wore it, but I was glad I had it just in case.
Dresses, skirts or pantsuits – you'll need at least two for the two formal nights.
Formal nights are fun. Some women opt for fancy cocktail dresses, others a little less so, but you will not be admitted into the dining rooms unless you're appropriately attired for the evening.
Just make sure you BRING your garment bag full of the clothes you plan to wear for the formal nights. It doesn't do you any good if you remember after you're through security at the airport that you've left it hanging on the closet door. It wasn't a good feeling. Fortunately, Holly from Spend with Pennies' sister and her husband were kind enough to let us borrow some dresses and a suit jacket. PHEW!
Tuxedo, suit or jacket and tie  – men need to be fancy on formal nights, too. They do offer formal wear rentals, but if this is something you're interested in you should take care of the details before embarkation (departure).
Raincoat and small umbrella – it will rain.
Winter coat – I brought one similar to this. It was plenty warm enough but light enough and not bulky so that it was easy to pack and didn't take up much room.
Hangers – there are quite a few hangers in each cabin, but I like to bring extras.
Bathing suits – when I cruise I always bring two because I don't want to put a wet one on. And even if you're cruising in Alaska it's nice to relax in the hot tub while looking at the snow covered mountains.
Sneakers and/or Hiking boots –  you'll want a comfortable, yet sturdy pair of shoes as you might be walking a lot depending on the excursions you choose. Also, there are opportunities to do some sightseeing in the towns that you visit, so you'll want to be prepared.
Try to pack clothing that is wrinkle-free for the most part as there are no irons in the cabins. However, there is one in the ship's laundry rooms, but who wants to be ironing on vacation? Not me! You can also do laundry if you choose, too.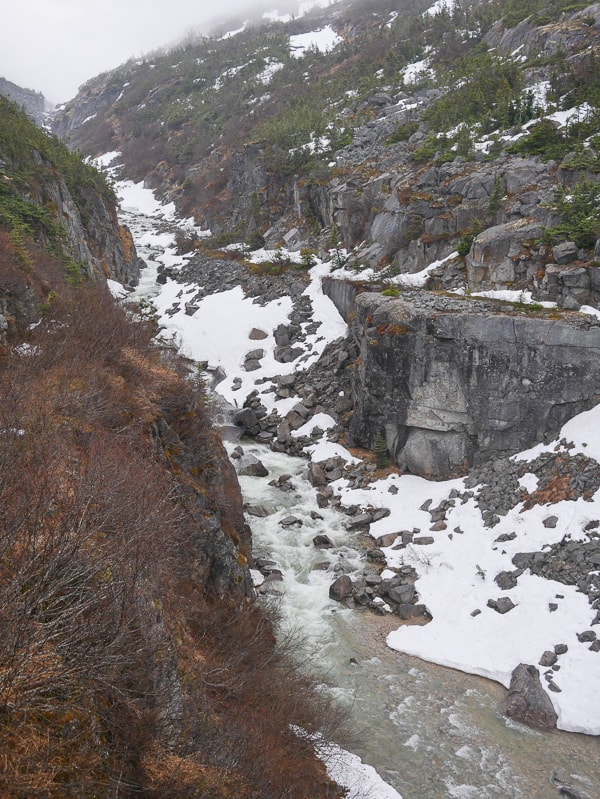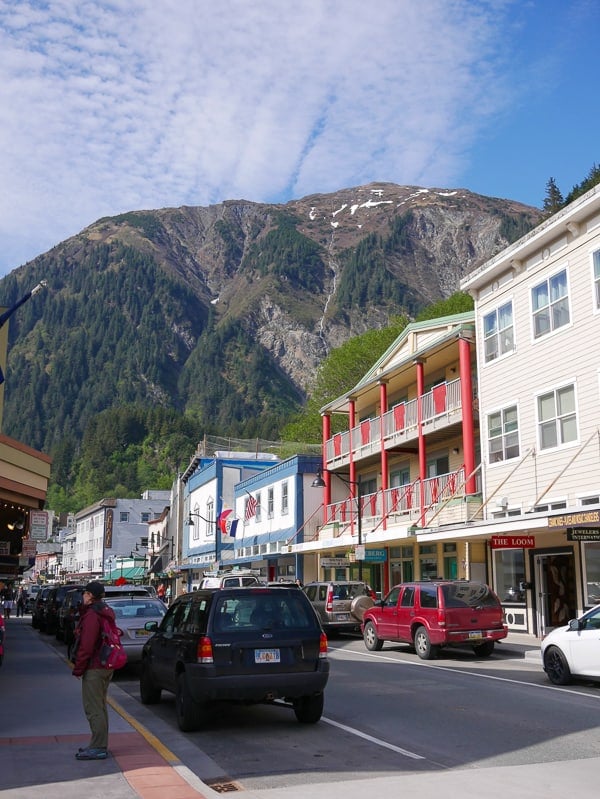 Equipment to pack for an Alaska cruise –
Camera – for the blog, I shoot with a "big girl camera", a Canon DSLR. It's a bit big and cumbersome, so when I travel I use this Panasonic Lumix Camera. It's smaller, definitely not as heavy and takes great photos. The pictures I took on our Alaska cruise were either taken with that camera or my iPhone 7 Plus.
Along with your camera, you want to make sure you bring SD cards as well as the battery charger.
Waterproof iPhone case – Since I didn't want to take my camera our on our Zodiac tour and wasn't sure if it was going to be raining on any of our excursions, I purchased this waterproof phone case and I absolutely LOVED it! It's not only waterproof from rain but can go underwater and is snowproof, shockproof and dirtproof as well.
I honestly didn't have to worry about my phone at all on any of the excursions or as I was doing the lives on Facebook of the glaciers.
What I really liked about this case, too is that it had a loop that I could slip my hand through in case I lost hold of the PopSocket. I thought that was really important since we were going to be doing so much around water and it was nice to have that extra step of security.
Binoculars – this is one item you'll definitely want to pack for an Alaska cruise, and they don't have to be large. We didn't and we both regretted it. Holly's husband Ken let us borrow a small set for the trip and I was so grateful! It made it much easier to see the bears on the beach from our cabin one morning. I was SO happy that we had them. You will be able to purchase them on the ship, but they do not rent them.
Waterproof Backpack – for your excursions, a backpack is pretty much essential as carrying a purse won't cut it. I bought this waterproof one because I wanted my camera and belongings to be protected from the rain. It's small, but yet big enough to carry a couple water bottles, sunscreen, camera, passports, wallet, and an article of clothing that you might need to remove.
Power Strip – this is important! There are a few outlets in your cabin, but if you're bringing multiple phones, hairdryer, curling iron, Kindle, iPad, laptop, you're going to need more than just the outlets provided.
I've made it a habit to pack one WHENEVER I travel be it vacation or business because it just makes it so much easier and I don't have to worry if my phone is going to run out.
Portable Phone Charger – remember to keep this charged and bring it with you on excursions. It's also great to have when the viewing the glaciers. If you're videotaping them, you don't want your phone to die just as one of the glaciers calves!
Over Door Pocket Shoe Organizer – while there are drawers, cupboards, and shelves to store your items, I ALWAY bring my shoe organizer when I'm cruising as it's super helpful to keep items organized. I'll keep most of our small toiletry items in it along with the curling iron, sunscreen, etc.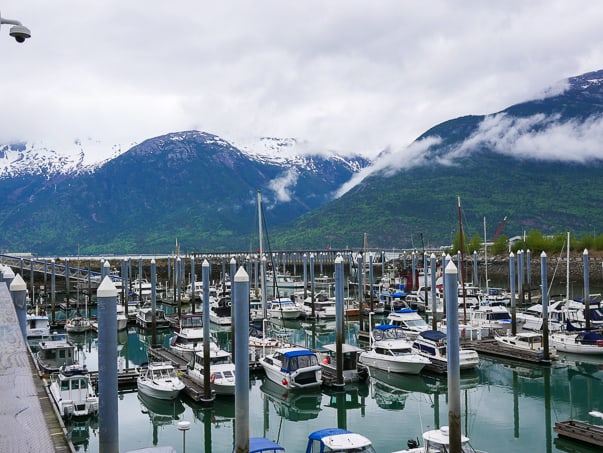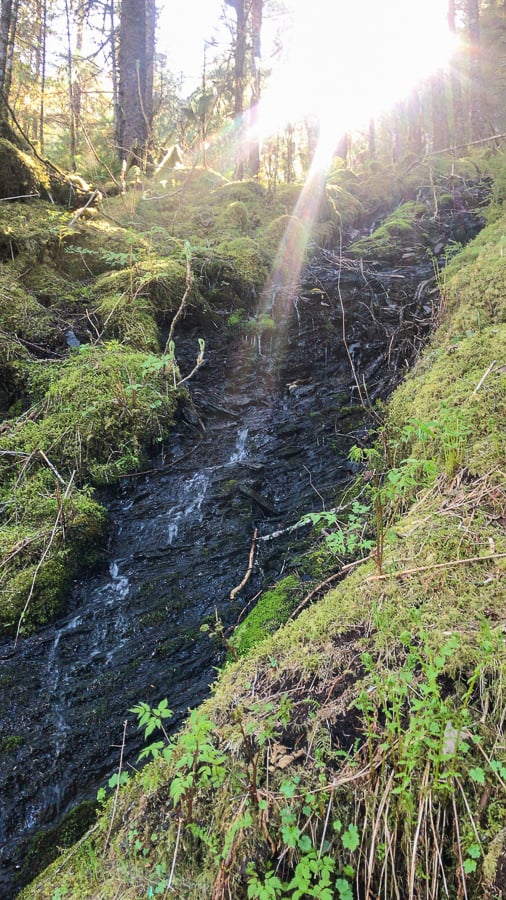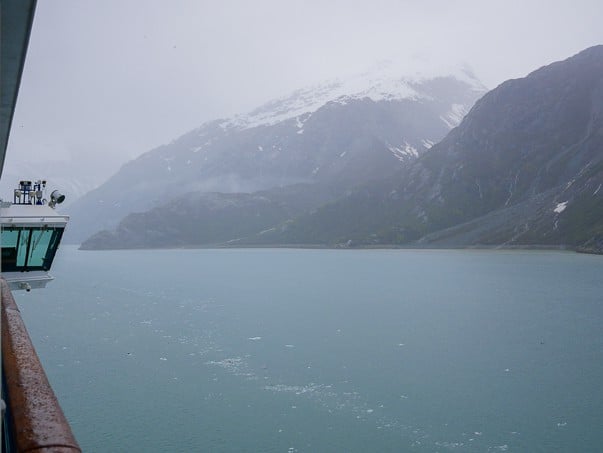 Toiletries to Pack for an Alaska Cruise –
Sunscreen – yes, even up in Alaska you'll need the stuff, so bring it.
Dramamine, Motion Sickness Wristbands – generally, people don't get seasick while on an Alaska cruise because the some of the waters are surrounded by islands and it's calmer. There was one day when we were on the open water and encountered a bit more waves. A few people started feeling a bit nauseous and needed something to settle their stomachs. You never know, so it's just good to have. They also sell it in the store on board and there is a medical facility as well, should you need that.
There are also plenty of ways onboard to relax and stay fit which will also aid in your health during the trip, so do take advantage of those. It's good to take care of yourself no matter where you are!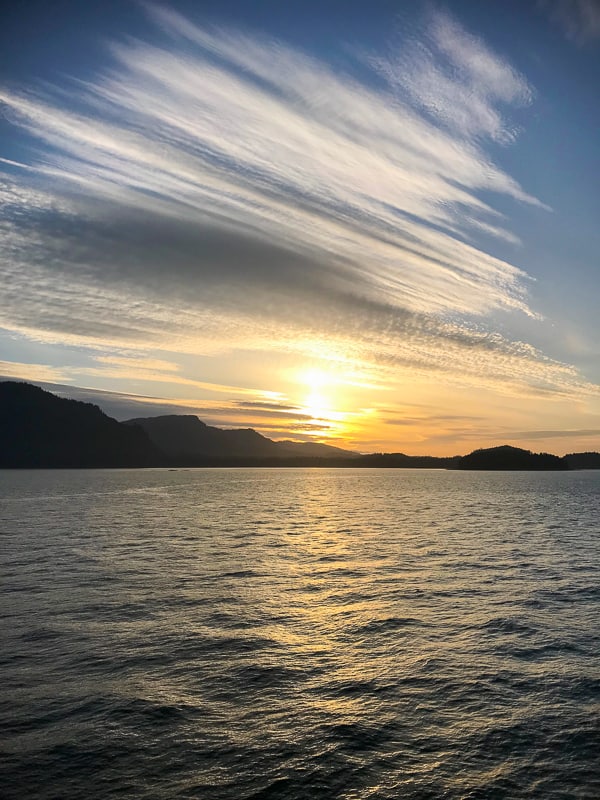 We are a participant in the Amazon Services LLC Associates Program, an affiliate advertising program designed to provide a means for us to earn fees by linking to Amazon.com and affiliated sites.
These are links that can take you to a product (or products) that I recommend. I do receive a portion of the sales or credit for my future purchases from any items purchased through those links. Your purchases encourage my baking, cooking and butter habit, and contribute to the life of this blog. I thank you so very much for your support. Let's keep having fun in the kitchen!!