Simple Raspberry Syrup – a mixture of water, sugar and fresh raspberries. It can be used in frosting, in drinks, brushed onto cakes and even salads!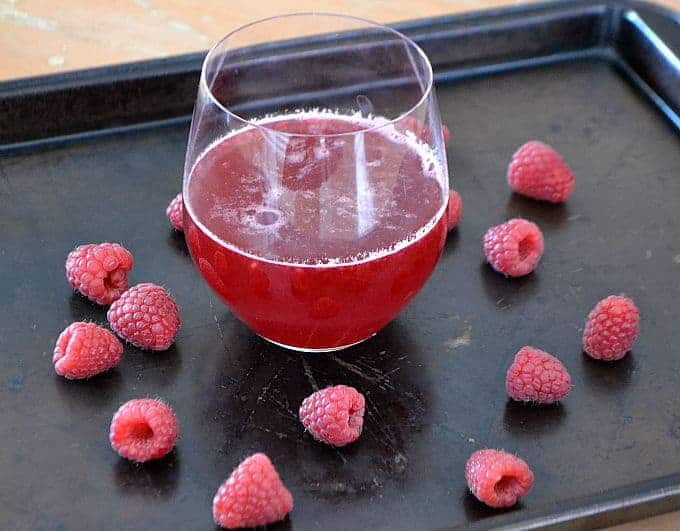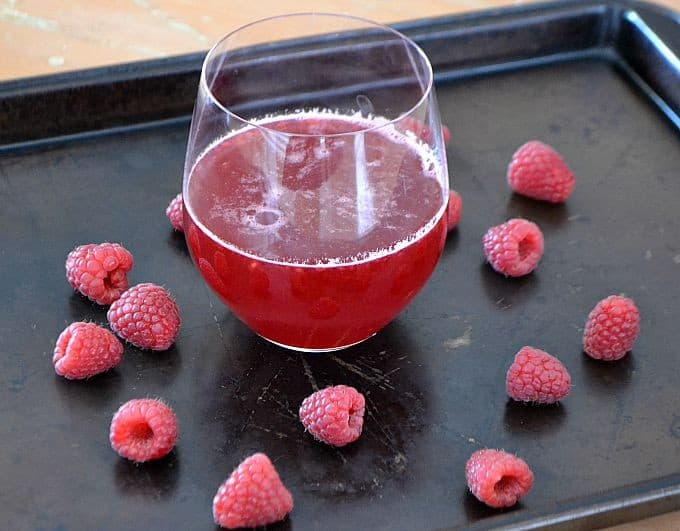 Fresh raspberries…
One of the things I like most about summer is the fresh fruit. The berries are out of control!
This simple raspberry syrup is so, so… haha "simple" that you'll be able to make it with any berries! It's perfect in mixed drinks, on salads or even in the recipe I'll be sharing very soon, so watch for it!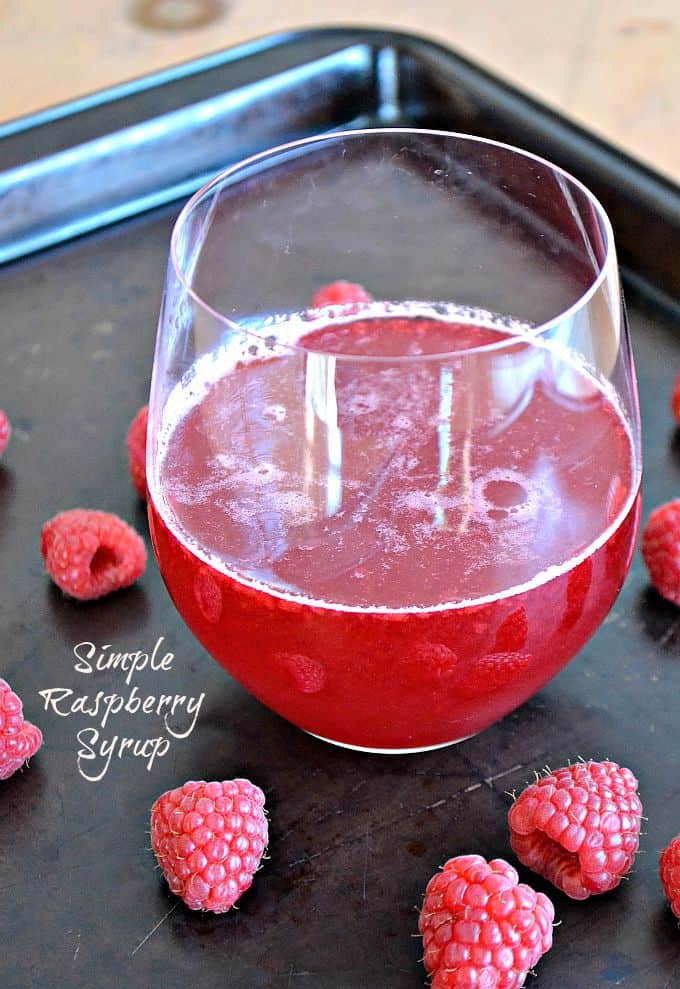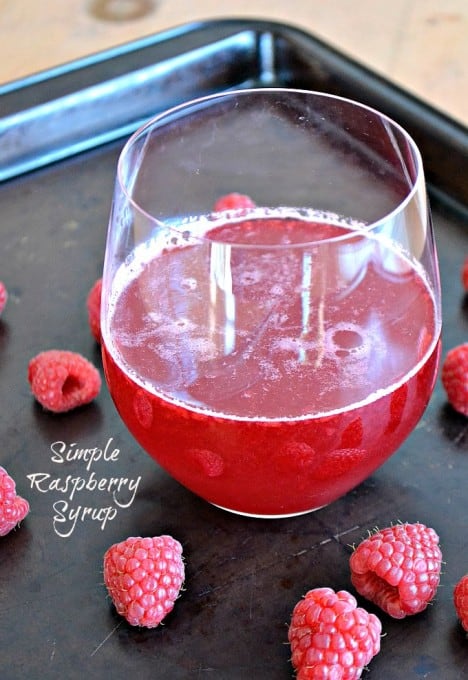 This is the recipe I found on MyRecipes.com.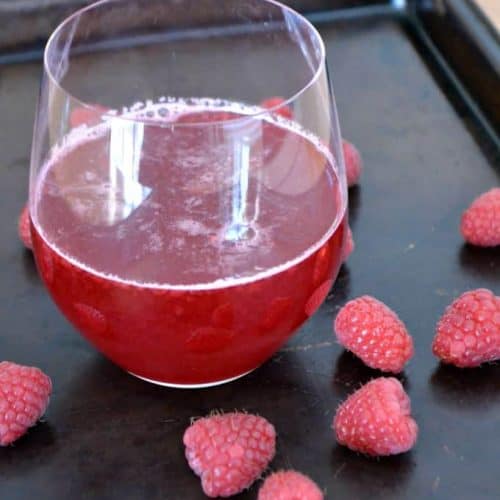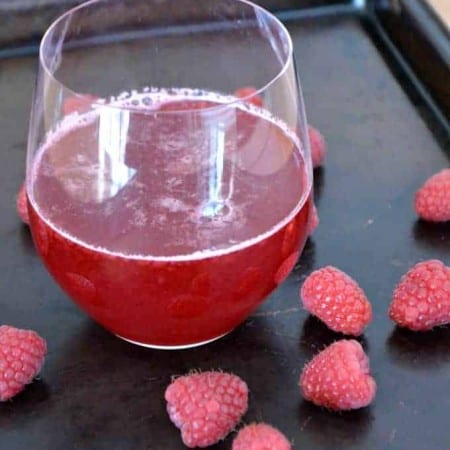 Ingredients
¾ cup water
¾ cup sugar
6 ounces fresh raspberries
Instructions
In a small saucepan over medium heat, combine the sugar, water, and raspberries.

Bring to a simmer over medium heat.

At the first sign of boiling, reduce heat to medium-low and simmer for 5 minutes.

Allow it to cool to room temperature and strain through a sieve.

Can be kept in the refrigerator for a week in a air-tight container.
Did you make this recipe?
Share it with me on Instagram and make sure to follow me on Pinterest for more recipes.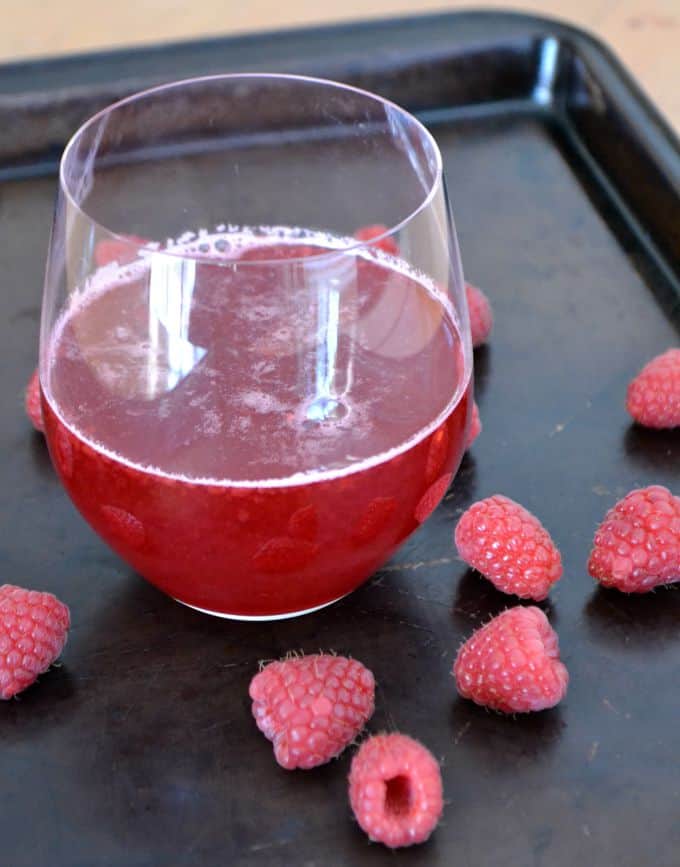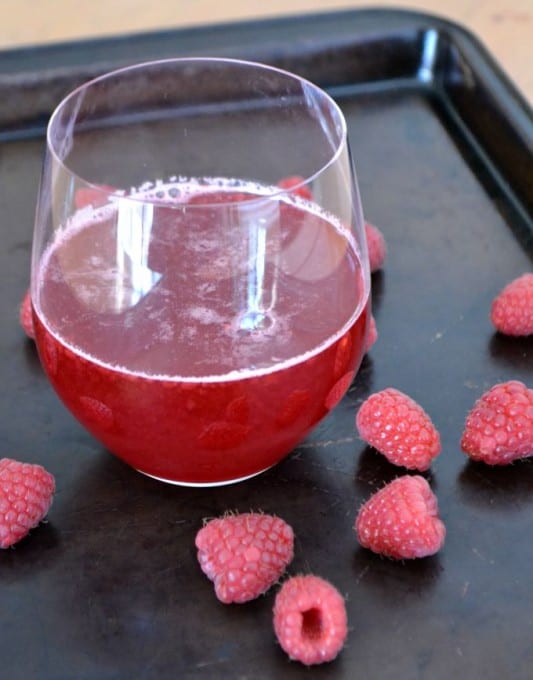 Reader Interactions