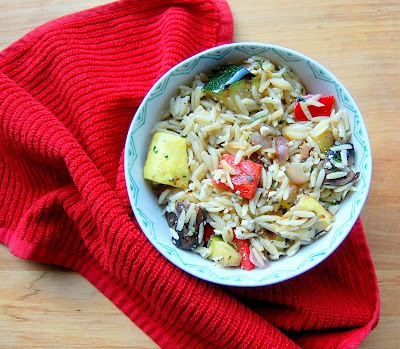 With the arrival of Memorial Day comes the beginning of summer.
And with summer comes the grilling season.
I am definitely not one to grill outside or inside for that matter because I really don't know what the heck I'm doing.
My chicken becomes charred on the outside and raw on the inside.
But I figure with vegetables, how can I go wrong?
Right?
I have a grill pan that sits on top of the stove, so I'm golden!
How difficult can this really be?
So what if the house gets a little smoky and the fire alarm goes off sending the dog into a tizzy with his tail between his legs.
Just blink a few times, it's probably your eyes. It really isn't that smoky in here, is it?
So, note to self, while grilling the vegetables, it may be necessary to reduce the heat to medium because you've smoked your children out of the house and into the 105° F. heat outside and scared the living bejesus out of your family pet.
You live and learn.
I told you I have yet to master the grill.
It's on my to-do list.
Next time, we grill outside.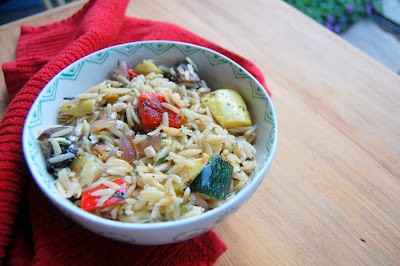 Grilled Vegetable, Feta and Orzo Salad – serves 6-8 as a main course
1 pound Orzo, cooked according to package directions and drained
1/2 cup + 1 tablespoon olive oil
1 teaspoon garlic powder
1/2 teaspoon salt
1/2 teaspoon freshly ground pepper
1 medium zucchini sliced lengthwise with slices about 1/4-inch thick
1 medium yellow squash sliced lengthwise with slices about 1/4-inch thick
1 red pepper, seeded and quartered
3 ounces Portobello mushrooms, sliced
3 slices large red onion
2/3 cup crumbled Feta cheese, seasoned with Mediterranean herbs
1 tablespoon fresh flat leaf parsley, chopped
Preheat your grill on medium-high heat.
Place cooked orzo in a large bowl, mix with the 1 tablespoon of olive oil and set aside to cool.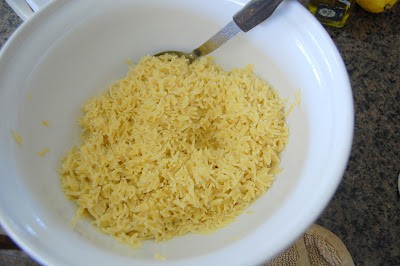 In a large bowl, whisk together 1/2 cup olive oil, garlic powder, salt, and freshly pepper.
Place the sliced vegetables into the large bowl and toss to coat. This may need to be done in batches.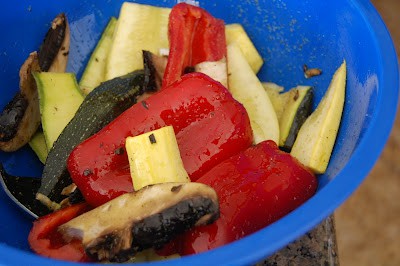 Grill for 5-7 minutes on each side or until grill marks appear on veggies and they are tender. This may also need to be done in batches.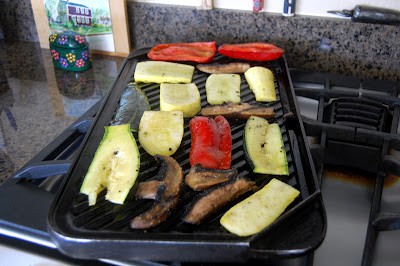 Remove vegetables from heat and place on a plate to cool.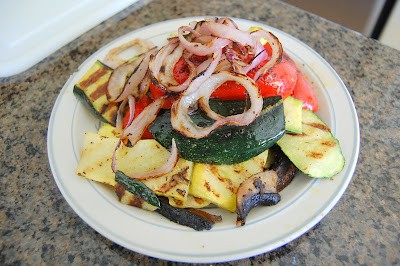 Cut into bite-sized pieces.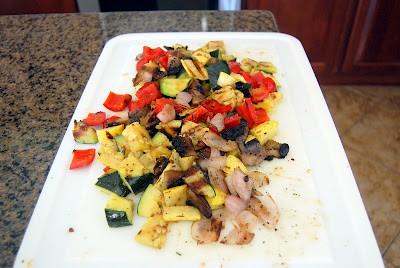 Place all cut vegetables into the bowl containing the orzo. Make sure you get all of those wonderful drippings off of the plate, too – that's the best stuff!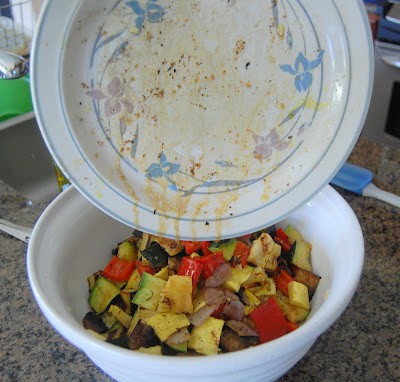 Add the Feta cheese and parsley.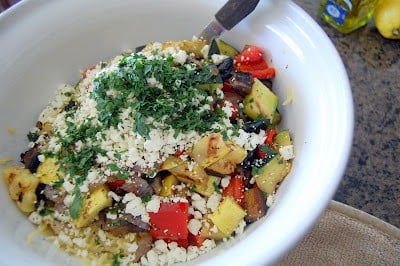 Mix to thoroughly combine.
Cover bowl tightly with plastic wrap and refrigerate at least one hour before serving.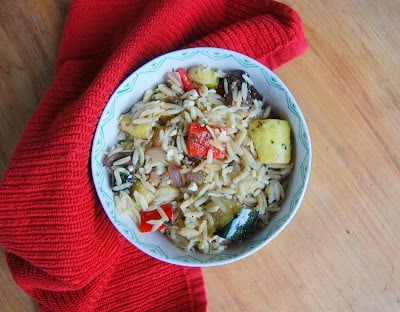 I rate everything I make on a scale of 1-4 with 4 being the best and this Grilled Vegetable, Feta and Orzo Salad earned 3 1/2 rolling pins. 4 out of 5 family members liked it and the one that didn't prefers his pasta with sauce.
I can't win them all.
We will definitely be having this again. Mr. 365 said I could make this salad "anytime", and he usually says that for dishes that he really likes.
I just need to perfect my outside grilling technique, so I don't smoke up the house again.
Oh, and next time, I'm using the whole 6 ounce package of the Portobello mushrooms. Those things were the BOMB, man!! They were the absolute best tasting thing on the salad!!
I give you BIG baking hugs and muffins!!