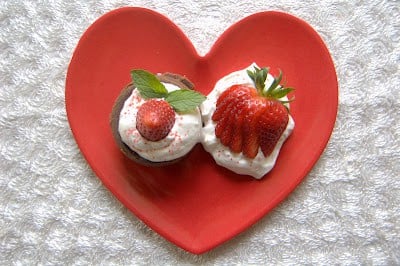 Of course, it's Valentine's Day and you can't have Valentine's Day without chocolate now, can you?
It's would be like Abbott without Costello, Fred without Ginger, peanut butter without jelly.
Or for those of you who are too young to relate to two of the above references, an iPod without apps., or Facebook without status updates.
These things just GO together.
And love was in the air today.
There were heart-shaped boxes of candy, balloons, roses, teddy bears, and the color red everywhere today!
Every year the grocery store in our neighborhood sets up a tent in their parking lot specifically for the sale of Valentine's Day items. It's a large tent, a very large tent.
And it's FILLED with anything Valentine's related.
Yes, it's a good idea so that they can make more money and the lines will be shorter in the store, but I can't tell you how many people I've almost hit with my car over the past few days; people pleased with their purchases and filled with anticipation of the recipient's reaction that they're not remembering they are walking into the pathway of an oncoming car.
Heeellllooooooo, my car is bigger than you, but yes, you are a pedestrian, so I'll slam on my brakes causing my poor dog to slip off the backseat onto the floor as you go merrily on your way, without a mere acknowledgement.
Here I go again, off on a tangent.
Wasn't this post supposed to be about love and sharing it today?
Well, we're ok. I did that today. The parking lot incident happened yesterday.
Here at the 365 home, we don't typically celebrate Valentine's Day for reasons being, "Why do I have to go out and buy you something on ONE particular day when I show you the other 364 days that I love you?"
Because… I WANT CHOCOLATE!!!!!!!!!!
Now, don't get me wrong, I LOVE that he does things for me throughout the year like making dinner, cleaning the house, date nights, massages, spontaneous lunch dates, etc., but would it kill ya to buy one doggone box of chocolates just one stinkin' day of the year? In the shape of a heart with a pretty bow on the top?
I don't care about the flowers. Yes, they're pretty and smell wonderful, but honestly, in my house, they're dead in a few days anyway.
Stuffed animals holding hearts that say I love you? Nah, I had a collection of teddy bears when I was a teenager and sold all 50 or so. I'm past that stage, well past it.
Balloons? No. They're cool and all, but the dog is afraid of them. If they move ever so slightly when the air in the house goes on, he freaks out and starts barking at them. It's funny at first, but then it gets old. No balloons.
Jewelry? I don't wear it. Save the thousands and we'll pay a bill.
But, use just a little bit of it to buy me one of those BIG heart-shaped boxes of candy! You know the ones, they have all the different kinds, the soft, creamy, different flavored squares, and caramels, and nutty things, and toffees…oh heavens!
Ah, boo, hiss!
I didn't get one today.
Oh honey, guess what? Valentine's Day candy will be 50% off tomorrow…
Anyway, we had chocolate today and I made sure of it.
I put a Reese's Peanut Butter Heart in each of the kids' lunches, (sorry daughter who is away at college) and in hubby's laptop bag trying to drop a hint.
No. such. luck.
AND,
I made Chocolate Molten Lava Cakes!
I've never made them before and with a daughter who is a chocoholic, I figured these would be a hit since she's been asking for them anyway.
I found the recipe at Savory Sweet Life which Alice adapted from Paula Deen's Home Cooking.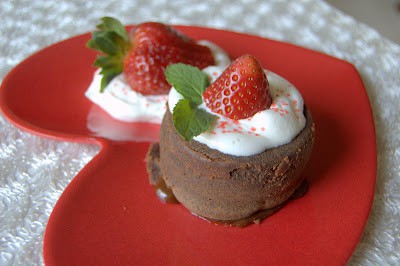 Molten Lava Cakes – makes 6
1 cup semi-sweet chocolate chips
10 (1 1/4 sticks) tablespoons butter
1/2 cup flour
1 1/2 cup confectioners' sugar
3 whole eggs
3 egg yolks
1 teaspoon vanilla
Preheat oven to 425 degrees F.
Prepare 6 6oz. ramekins by spraying them generously with cooking spray.
In a medium microwavable bowl, melt the chocolate chips and butter for 30 seconds. Continue melting for 30 second increments until butter and chocolate are smooth when mixed together.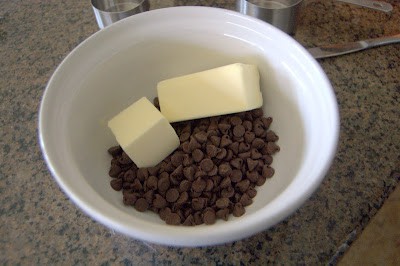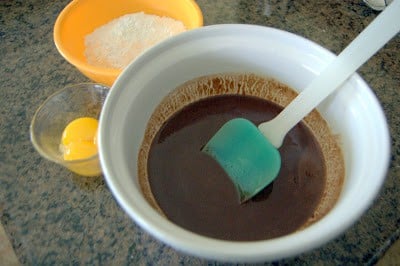 Whisk in flour and confectioners' sugar, scraping down the sides of the bowl.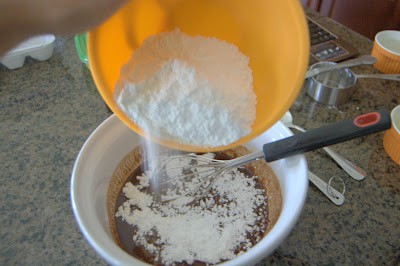 Whisk in eggs and egg yolks and mix together until smooth.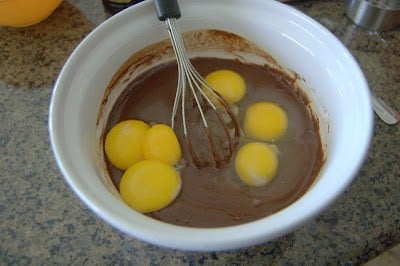 Mix in vanilla.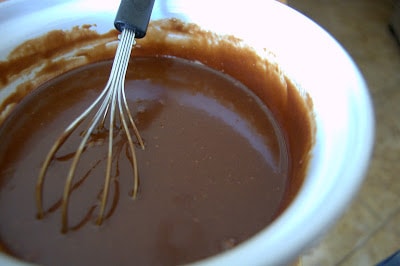 Evenly divide batter between the ramekins.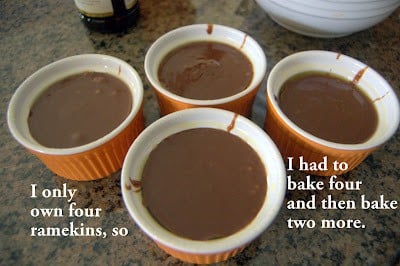 Place ramekins onto a cookie sheet and bake for 10 minute. The edges will be firm and set, but the middle will be wiggly.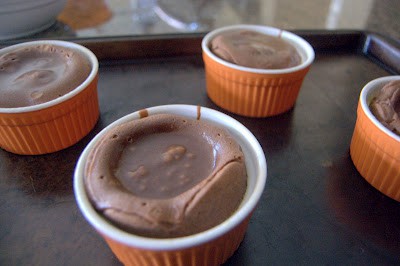 Run a knife around the outer edges to loosen it from the ramekin.
Place a serving dish over the ramekin and invert it to transfer the cake to the plate.
Serve with ice cream or freshly whipped cream and garnish as desired.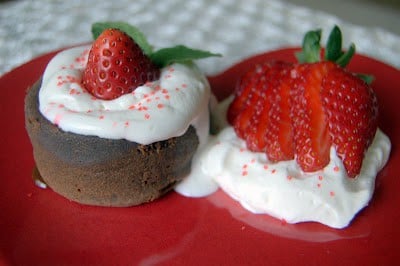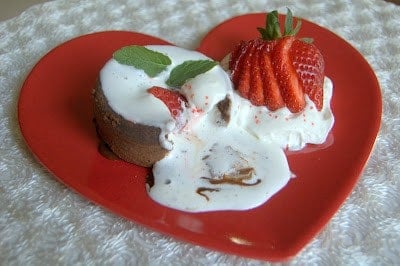 I rate everything on a scale of 1-4 with 4 being the best and these Molten Lava Cakes earned 3 rolling pins.
These were so rich, but not as rich as they probably should have been because I'm just noticing that I only used 1/2 cup confectioners' sugar when the recipe called for 1 1/2 cups.
Whoops.
They tasted pretty darn good anyway, so I can only imagine how much better they would have been had I followed the recipe correctly. Ha ha.
They chocolate cake on the outside was yummy, but then when you cut into it, the chocolate oozed out and it was magical.
Oh, and so yummy with the whipped cream!
These would be great for St. Patty's Day, too or any occasion for that matter! Add a little Creme De Menthe and you'll be good to go.
These were a perfect ending to a wonderful Valentine's Day without any gifts.
Well, there's always the love I'll be feeling tomorrow and the other 363 days of the year. 😉
Besides, love won't cause me to gain any weight.
I give you BIG baking hugs and muffins!!