YIKES!!! I was so busy typing that I wasn't paying attention to the tiny little clock in the lower right hand corner. – it's 12:07 a.m. This was supposed to be posted for Wednesday, 7/13/11 and Thursday 7/14/11 (today) is Day 163.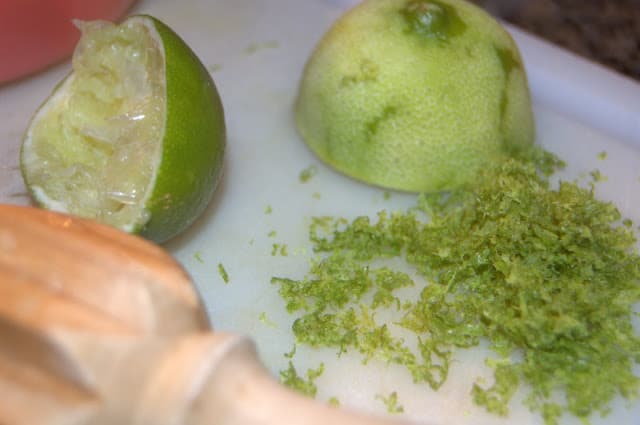 7:45 this morning – Mr. 365's getting ready to head out the door to work, son is waiting for his ride to the golf course after cross country practice at 5:30 a.m., middle daughter still sleeping, and eldest daughter taking a shower after accompanying her bro. to practice.
Oh yeah, and I was…what the heck was I doing? Oh yeah, I was making a quick egg sandwich so the boy could quickly inhale some food so he wouldn't pass out on the golf course.
"Mom, can you come here, please?!"
That would be a daughter's voice, one from the bathroom and I detect some desperation…
Bolt to the daughters' bathroom.
Observe the coming of the second flood. Noah should be here with his ark and animals, but I only see my daughter standing in a towel with wet hair.
"Um…"
"I forgot to turn the water off in the sink when I got into the shower!"
Ok, then.
At least it isn't the toilet. I really hate cleaning that s@#t up. Literally.
"Well, let's get some towels and soak the water up. It's not a big deal, it's only water. If we were living in our old house and were on the second floor, then I'd have an issue."
It was about an inch of water that had spread all over the bathroom floor spilling out into the hallway. The good thing was that the water was warm, so I didn't mind stepping in it, and fortunately, she had kept her shower short.
Besides, what was I going to do, yell at her? It was an honest mistake and she was so worried about it and what my reaction would be anyway.
AND, she is her father's daughter. He has a tendency to start filling the kitchen sink with water so that I can do the dishes and he walks away…water running, forgetting he even turned it on!
Fortunately, I've gotten to it just in time. Just between you and me though, I am secretly dying to let it go to see what happens and make him clean up his mess.
That'll teach him!
I'll definitely let you know if it happens.
He smiled, shaking his head as he went out the door this morning, probably knowing that it could have been him.
I was craving lime today and wanted to work it into a cookie. I found this from Jamie at My Baking Addiction. She has so many wonderful recipes and does quite a few giveaways also, so be sure to stop by her site and tell her I said hello. Thank you, Jamie for sharing it with us!
Uh-oh, I just started singing that song again:
Sorry, I can't resist a cute, green singing frog.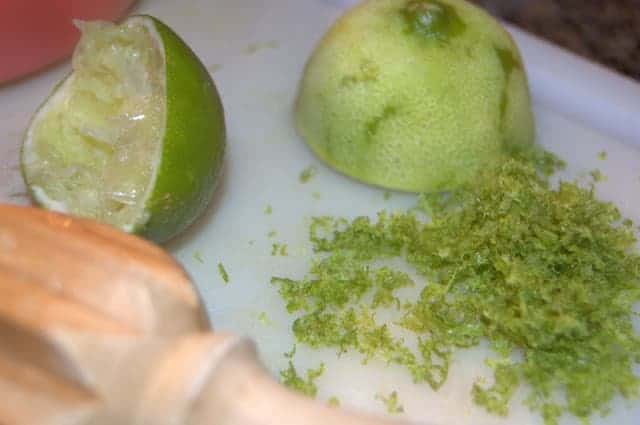 Chewy Lime Coconut Sugar Cookies
Ingredients
2 ¾ cups all-purpose flour
1 teaspoon baking soda
½ teaspoon baking powder
½ teaspoon salt
1 cup butter room temperature
1 ½ cups granulated sugar
1 egg
½ teaspoon pure vanilla extract
zest of one large lime, finely minced
3 tablespoons fresh lime juice
½ cup unsweetened toasted coconut
½ cup granulated sugar for rolling the cookies
Instructions
Preheat oven to 300ºF. Place coconut on a cookie sheet and toast for up to 20 minutes, taking care to monitor closely and stir coconut so that it is evenly toasted. This may be done on the stove top in a skillet over medium heat while being stirred, but it will be more evenly toasted in the oven.


Raise oven temperature to 350°F. and prepare a cookie sheet by lining it with parchment.

In a mixing bowl, cream butter until fluffy, about 2-3 minutes. Add sugar and beat until light and fluffy.

In a small bowl, stir together the flour, baking soda, baking powder, and salt.

Add the egg, vanilla, lime zest and lime juice to the butter mixture and mix well.

Add half of the flour mixture and scrape down the sides of the bowl as needed. Add the remaining flour mixture and blend thoroughly.

Mix in toasted coconut.

Using teaspoonfuls of dough, roll dough into balls and then roll in the granulated sugar.

Place onto the prepared cookie sheet about 1 1/2 inches apart.

Bake 8-10 minutes until lightly browned. Allow cookies to cool on cookie sheet for 2 minutes before transferring to wire rack to cool completely.
Nutrition
Calories: 133kcal | Carbohydrates: 18g | Protein: 1g | Fat: 6g | Saturated Fat: 3g | Cholesterol: 18mg | Sodium: 110mg | Potassium: 26mg | Sugar: 11g | Vitamin A: 165IU | Vitamin C: 0.4mg | Calcium: 6mg | Iron: 0.5mg
Did you make this recipe?
Share it with me on Instagram and make sure to follow me on Pinterest for more recipes.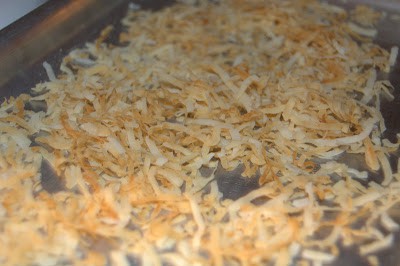 Raise temperature of standard oven to 350ºF. Line a cookie sheet with parchment paper.
In a mixing bowl, cream butter till fluffy, about 2-3 minutes. Add sugar and beat till light and fluffy.
In a small bowl, stir together flour, baking soda, baking powder and salt. Set aside.
Into butter/sugar mixture, beat in egg, vanilla extract, lime juice and lime zest.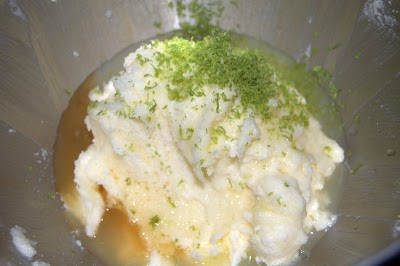 Add ½ of the flour mixture, scraping down the sides and bottom of the bowl as needed.
Add the remaining flour mixture and blend thoroughly.
Mix in toasted coconut.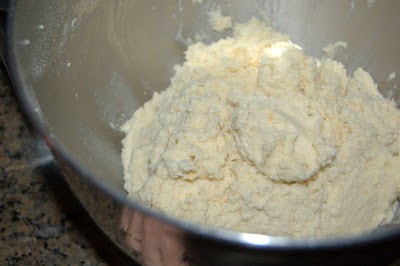 Using teaspoonfuls, roll dough into balls, then roll in sugar.
Place on lined cookie sheets about 1½ inches apart.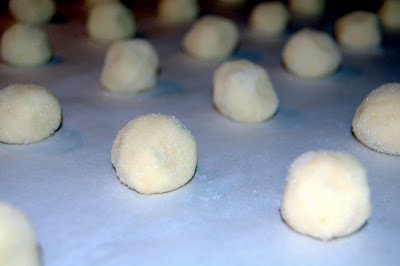 Bake 8 to 10 minutes in the preheated oven, or until lightly browned.
Allow to cool on cookie sheets for two minutes before transferring to wire racks.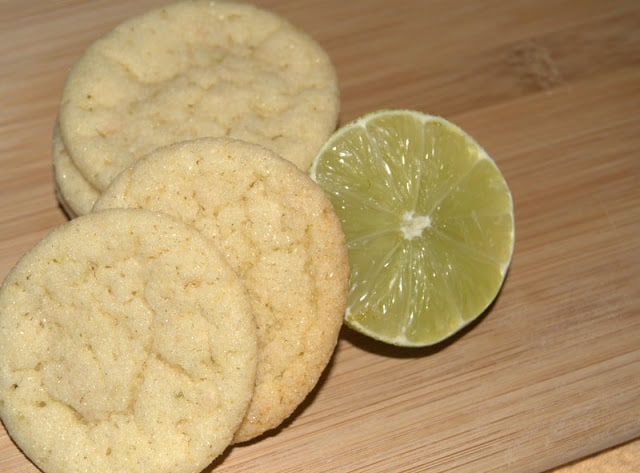 I rate the things I bake everyday on a scale of 1-4 with 4 being the best and these Chewy Lime Coconut Sugar Cookies earned 3½ rolling pins.
They were quite delicious! I loved the fact that they were chewy because anything chewy is a weakness for me, especially taffy. They had the right amount of lime and coconut – neither was overpowering.
These are a great summertime cookie.
Enjoy them and thanks for reading today!
Happy Baking!
Reader Interactions