Exciting weather here in Arizona tonight. A HUGE dust storm called a Haboob moved in and looked like it swallowed the city. It was unreal! Then the winds, the dust and the rains came. It was intense, but pretty exciting to see.
The temperature also dropped about 15º which is pretty phenomenal when during the day it's been a good 110-112º!
It's actually balmy outside right now. Haha
Haboob. I like that word.
Haboob
.
Click on the last Haboob and see what blew through the city of Phoenix tonight. WOW!!!!!
Banana Oatmeal Breakfast Cookies – makes 65 cookies
½ cup (1 stick) plus 6 tablespoons butter, softened
½ cup honey
½ cup light brown sugar
2 medium bananas, mashed
2 eggs
1 teaspoon vanilla ( I forgot to add this! Haha Yikes!)
2½ cups all-purpose flour
1¼ teaspoon baking soda
1 teaspoon cinnamon
½ teaspoon salt
3 cups oatmeal, uncooked
1 cup dried cranberries
½ cup sunflower seeds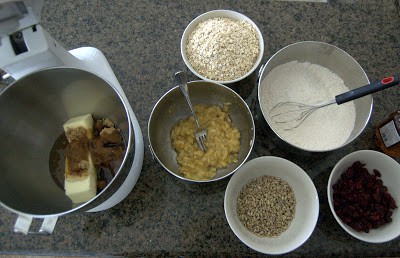 Preheat oven to 350ºF.
In a medium bowl, combine flour, baking soda, cinnamon, and salt. Mix well and set aside.
In a mixing bowl, beat butter, honey and sugar together until thoroughly combined, scraping sides and bottom of bowl.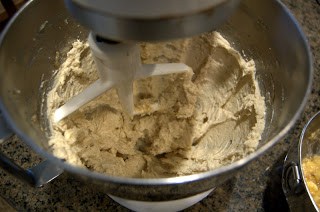 Add mashed banana to butter mixture and blend thoroughly on medium speed.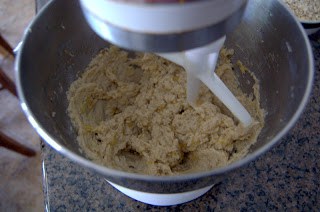 Add eggs and vanilla to butter/banana mixture and blend, taking care to scrape down the sides and bottom of the bowl when necessary.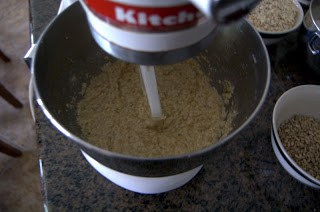 Beginning on low speed, add half of the flour mixture to the butter and mix thoroughly, gradually increasing the speed to medium. Repeat again with remaining flour.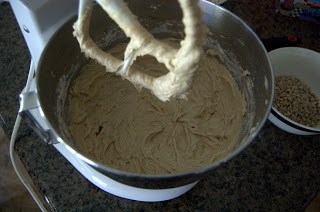 Mix in dried cranberries and sunflower seeds making sure to mix them into the dough on the sides and especially the bottom.
Place by tablespoonfuls on a cookie sheet about 1 inch apart.
Bake 10-14 minutes.
Note: The honey in the cookie will cause it to brown quickly at the end, so be sure to watch them carefully so that they do not burn. I baked mine for about 12 minutes and they were perfect.

Remove from cookie sheet and place cookies on wire rack to cool.
Store in an airtight container.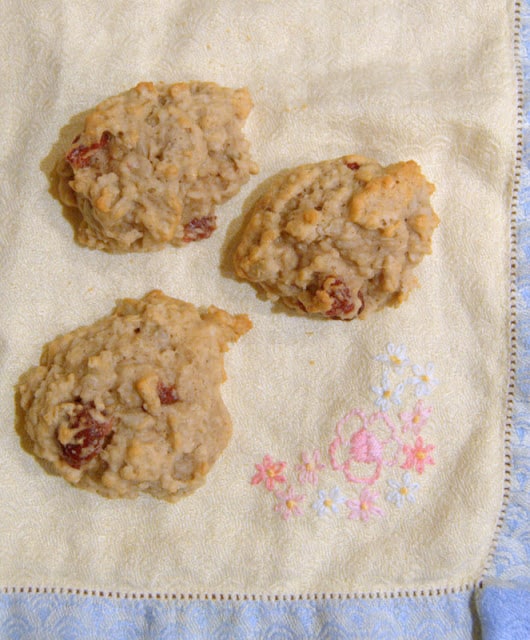 I have to say that these were delicious even though I forgot to add the vanilla. I really liked the flavor – it tasted like mini banana oatmeal breads with cranberries and sunflower seeds.
It had just the right sweetness because of the combination of the honey and brown sugar and the texture was perfect with the oatmeal. I feel really good about feeding these to my kids and even having them for breakfast.
I rate everything I bake on a scale of 1-4 with 4 being the absolute best and these Banana Oatmeal Breakfast Cookies earned 3½ rolling pins.
They are an over-the-top oatmeal cookie.
Now you can say, "I had cookies for breakfast!"
Happy baking!