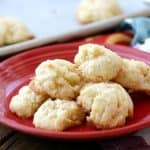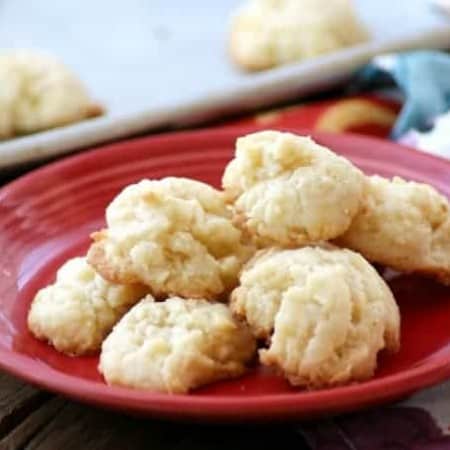 These cream cheese cookies are so light and delicious, They're super simple to make, and it's easy to eat more than one!
Preheat oven to 350 degrees F.

In a mixer, cream together cream cheese and shortening.

Add sugar, egg yolk, flour, salt, and vanilla and thoroughly combine.

Drop by level teaspoons onto cookie sheet.

Sprinkle with colored sugars to decorate before placing into the oven.

Bake for 13-15 minutes or until edges are lightly golden.
In order to get the amount of cookies described in this recipe, you MUST use a level TEASPOON. They're small, but we really like the size.