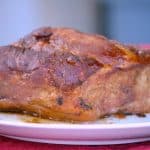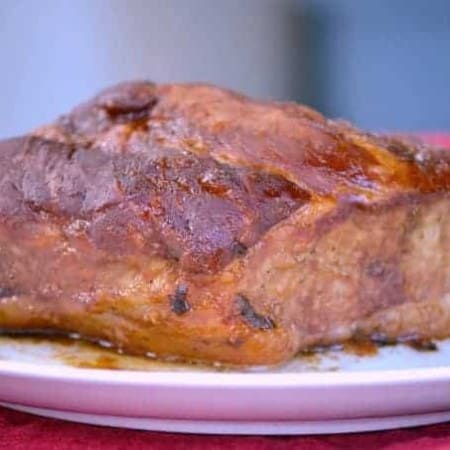 This Slow Cooker Spicy Orange Pork Roast uses the slow cooker to make an easy pork roast with lots of great flavor that you can slice and eat or shred and eat in lettuce wraps.
Place pork tenderloin into the slow cooker.

In a medium bowl, combine the orange marmalade, soy sauce, brown sugar, garlic, sesame oil, ginger, chili paste, garlic powder, and black pepper. Mix well.

Pour sauce over pork.

Cover and cook on high for 4 - 6 hours or on low for 8 - 10.

Mix in chopped green onions before serving.

Can be served two ways - sliced with sauce on the side or shred the pork, omitting the fat and return to slow cooker to cook in sauce at least a half hour on low before serving.
I like to serve it shredded in lettuce wraps with some quinoa, and thinly sliced carrots.