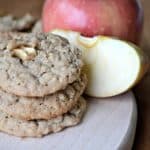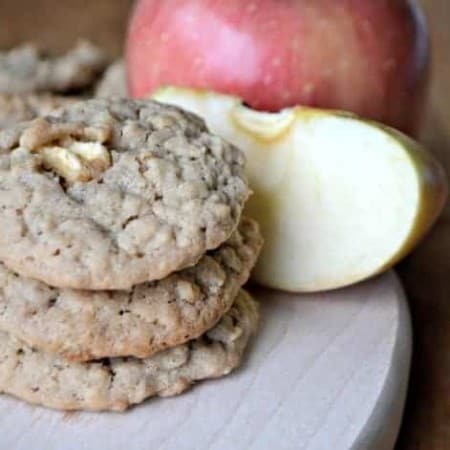 That old-fashioned oatmeal cookie that we all love updated with the addition of peanut butter and some chopped apple.
Preheat oven to 375 degrees F.

In the bowl of a mixer, cream butter and sugars together, about 4 minutes.

Mix in the peanut butter.

Add the eggs and vanilla and beat until thoroughly combined.

In a medium bowl, whisk together the oats, flour, baking powder, baking soda, cinnamon and salt.

Add the flour mixture to the butter mixture, beating just until combined.

Peel, core and dice the apple. Add it to the batter and mix to combine.

Drop by rounded tablespoonfuls onto a baking sheet and bake for 8-11 minutes until lightly golden around the edges.

Allow to cool on the baking sheet for a few minutes before transferring to a wire rack to cool completely.