Baked Apple Cinnamon Pancake – the great taste of apples and cinnamon combined in a pancake batter baked in the oven. It's a delicious breakfast or breakfast for dinner and it saves you the trouble of flipping pancakes.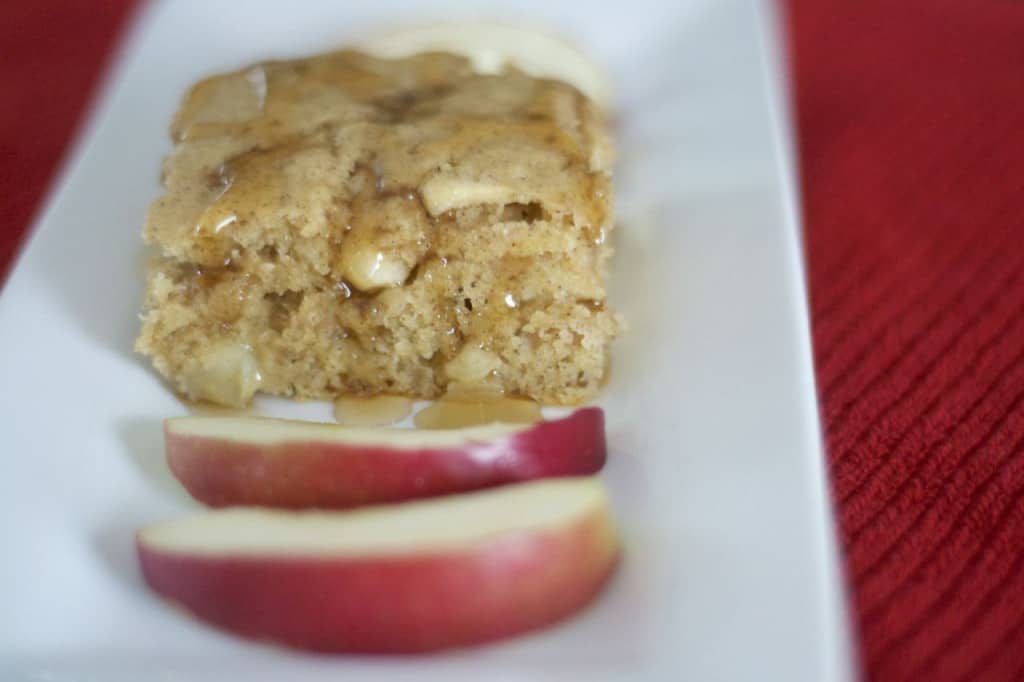 We can really never eat enough pancakes here at the 365 homestead.
Seriously.
I mean, I make them for breakfast, lunch and dinner.
Not all in one day, of course, because that would just be overload, but at least every other week we have pancakes for dinner.
I can't get enough of them.
For me, I think it all started back when I was a kid and we'd go to IHOP (International House of Pancakes).
Oh how I LOVED that place…
the silver dollar pancakes
and all the different syrups.
I could never pick just one and had to try them all.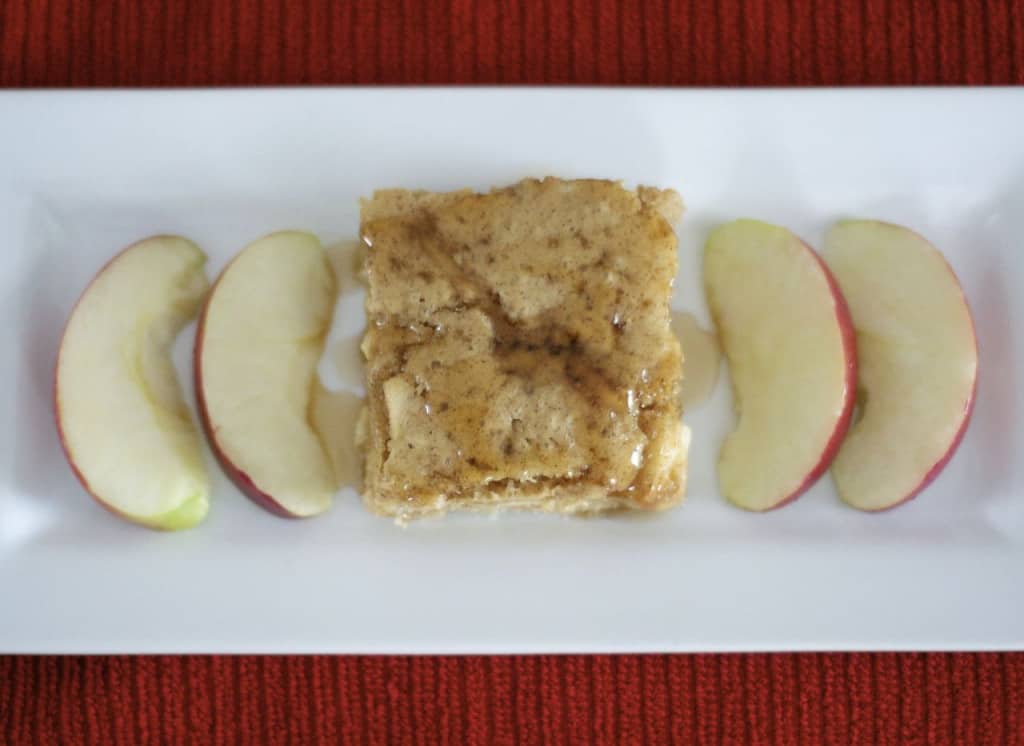 Pancakes are just awesome and if I could, I'd probably do a 365 Days of Pancakes.
Could you imagine?
Oh the fun we could have!!
Hmmm…something to think about when this is over.   😉
I adapted this from Six Sisters Stuff.
Baked Apple Cinnamon Pancake
Ingredients
2 cups flour
2 tablespoons sugar
2 teaspoons cinnamon
1 1/2 teaspoons baking powder
3/4 teaspoon baking soda
1/2 teaspoon salt
1 1/2 cups buttermilk
2 eggs
1/4 cup (4 tablespoons) unsalted butter, melted
2 apples + 2 tablespoons flour
Instructions
Preheat oven to 350 degrees F.
Prepare a 9 X 13-inch baking dish by spraying it with cooking spray.
In a large bowl, whisk together the flour, sugar, cinnamon, baking powder, baking soda and salt.
In a medium bowl, combine buttermilk, eggs and melted butter.
Peel, core and dice the apples. (I used MacIntosh)
in a small bowl, toss the apples with the two tablespoons of flour. This will prevent the apple pieces from sinking to the bottom of the pancake.
Pour the buttermilk mixture into the dry ingredients and mix until just combined.
Fold in the diced apple.
Pour the batter into the prepared baking dish.
Bake for 25-30 minutes or until lightly golden around the edges.
Serve with maple syrup.
http://www.365daysofbakingandmore.com/baked-apple-cinnamon-pancake/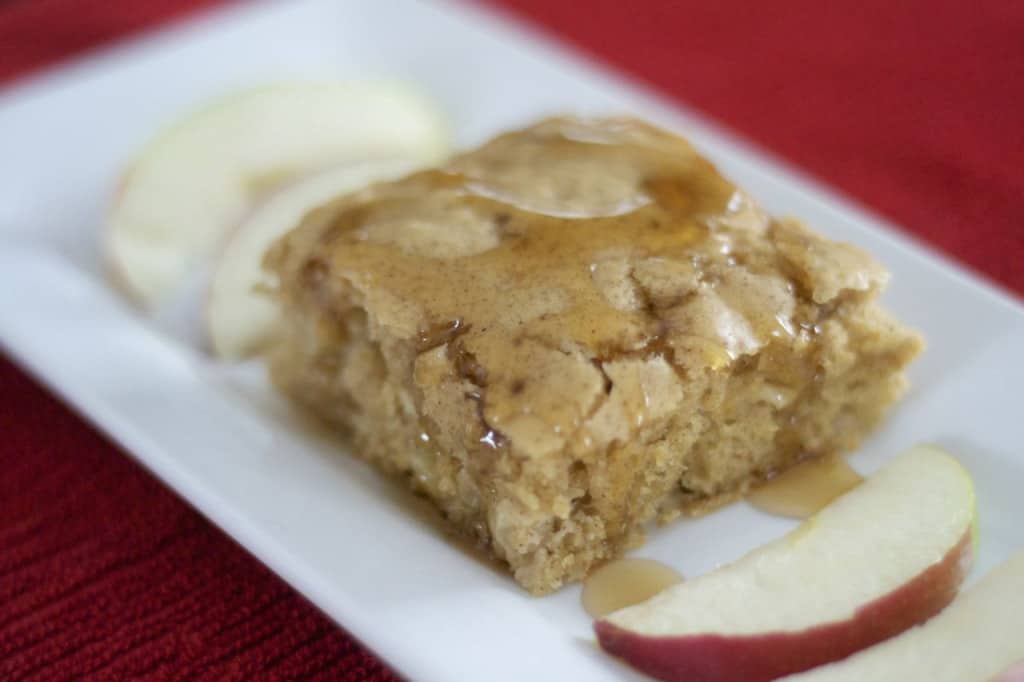 I rate everything I bake on a scale of 1-4 with 4 being the best and this Baked Apple Cinnamon Pancake earned 3 1/2 rolling pins.
It was good when I tasted it before I took the pictures, but it was even better after I ate the piece in the picture because it had the maple syrup on it!
This is something I will definitely be making again!
I really, really, REALLY liked the fact that it was baked and I could do other things while this was in the oven instead of pouring and flipping like I usually do.
The family liked it, too.
This would be great to serve for a brunch or when you have company staying with you. It will save you time in the kitchen so that you can spend more time with your guests!
It's a win-win!
If you like this recipe, then you'll LOVE…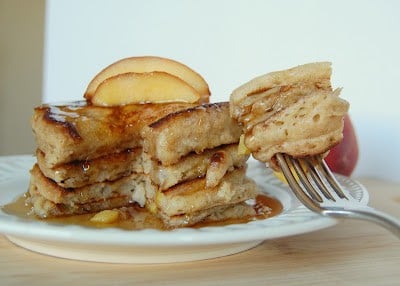 Lemon Ricotta Pancakes with Blueberry Compote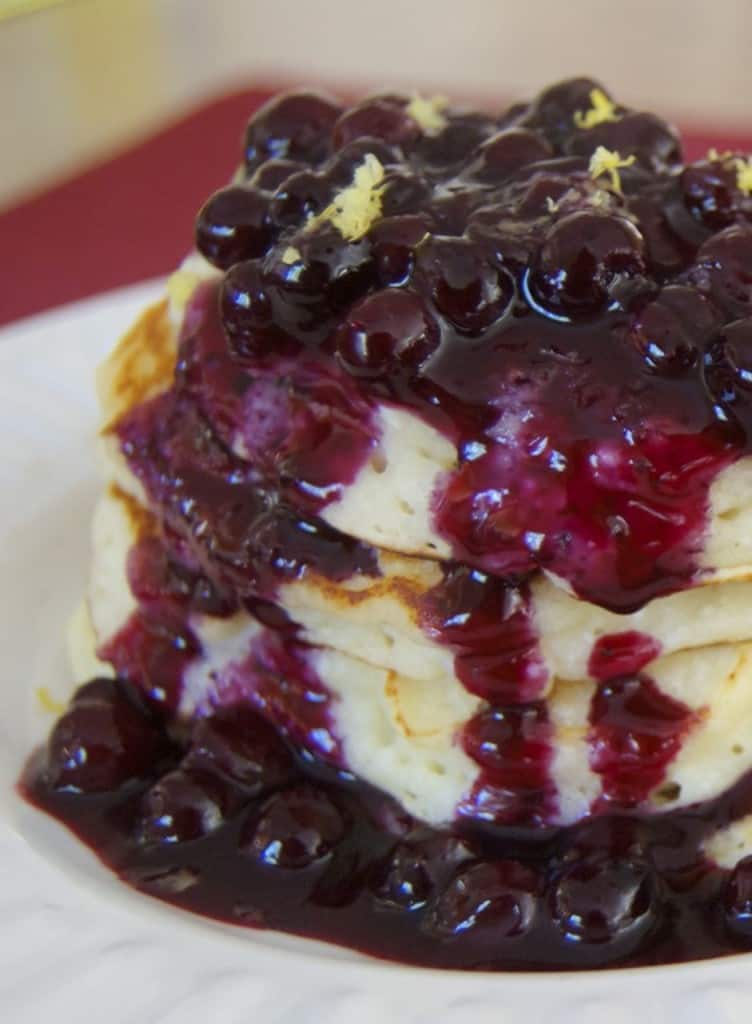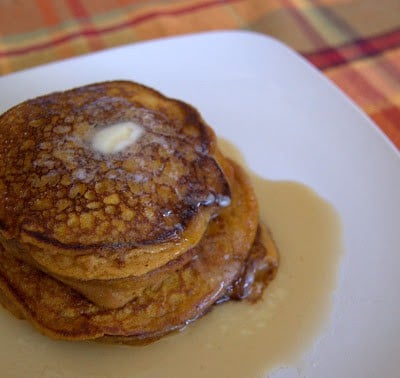 I give you BIG baking hugs and muffins!!